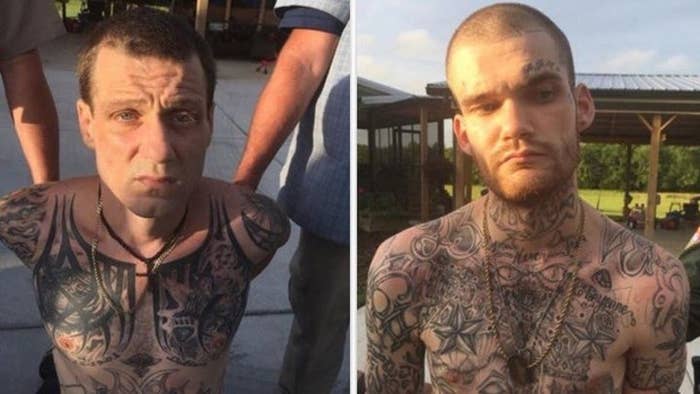 Two Georgia inmates who escaped from a prison bus Tuesday after allegedly killing a pair of prison guards were captured Thursday following a massive manhunt.

Ricky Dubose, 24, and Donnie Russell Rowe, 43, were captured Thursday, the Georgia Bureau of Investigation (GBI) announced on Twitter. Nelly Miles, a GBI spokesperson, told BuzzFeed News the men were captured after breaking into the home of an elderly couple in Tennessee.
At a news conference, Bedford County, Tennessee, Sheriff Austin Swing said authorities received a call from the couple reporting a home invasion around 5:30 p.m. Thursday. The couple said the fugitives tied them up and held them at gunpoint for three hours, threatening to kill them. The men then ate a beef soup dinner the woman had just made, then stole their clothing and jewelry, Swing said.
The fugitives initially tried to force the woman to drive them away, but when one of the couple's vehicles wouldn't start, the men stole the another one and left on their own, Swing said.
Fifteen minutes later, the couple reportedly managed to get free and call police. Swing added that the couple is lucky to be alive, and "extremely traumatized."
The escapees eventually crashed the stolen vehicle and fled on foot. A short manhunt ensued, after which police captured the men.

Swing said shots were fired when the men were apprehended, but no one was injured.
Photos appeared to show both inmates handcuffed and lying on the ground amid a group of law enforcement personnel.
Dubose and Rowe, who had been serving long prison sentences for armed robbery, escaped while on a transport bus in rural Georgia after breaking through the gate separating inmates from guards. The pair stole the guards' guns, and shot them, Putnam County Sheriff Howard Sills said.

The two men then allegedly carjacked a green Honda that happened to drive by, and fled.
Sills said the men were "dangerous beyond description" and the search for them eventually became "the greatest effort I have ever seen." By Thursday, a reward for information leading to their arrests had grown to $130,000.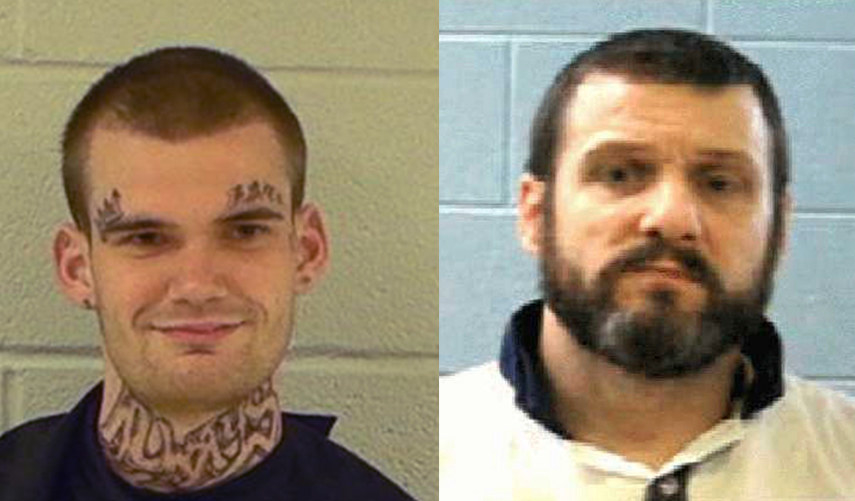 After escaping in the stolen Honda, the men burglarized a home and swapped out their prison uniforms for street clothes. Later, they stole a white pickup truck and got an hours-long head start on the police pursuing them.
On Thursday morning, Sills reiterated that "the public is in grave danger."
Additional details about the men's capture were not immediately available Thursday, though WSB reported that earlier in the day they had been spotted in Shelbyville, Tennessee.
After the men were captured Thursday, Swing said that "it's kind of hard to believe."
"You hear about it two days ago and you watch it on the news," Swing said, "and to think it's going to end up at a household in your county is, I mean, its like wow, who would've ever thought of this."