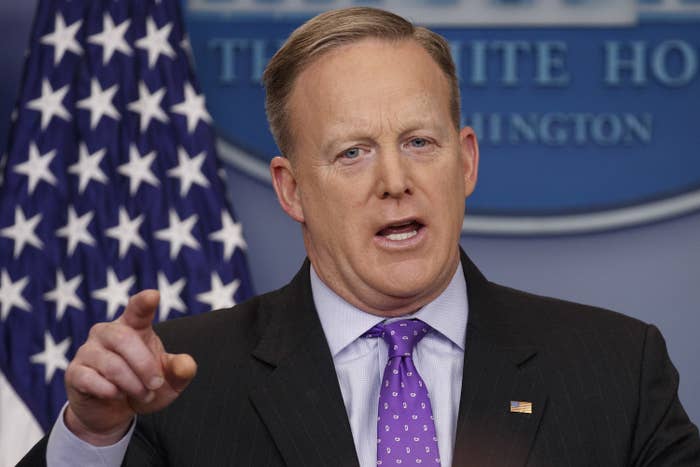 Amid Donald Trump's bitter and long-running crusade against the media, and in some cases the truth, his official spokesman defended the president's controversial travel ban by repeatedly citing an Islamic terror attack in Atlanta that never happened.
White House press secretary Sean Spicer mentioned the Georgia capital as the site of a terror attack three times in recent weeks. The first happened on Jan. 29. While defending the president's travel ban in an ABC interview he asked, "What do we say to the family who loses somebody over a terroristic [sic], to whether it's Atlanta or San Bernardino or the Boston bomber?"
Referring to the attackers, Spicer added, "each of whom had gone out to a country and then come back."

A day later, while appearing on MSNBC, Spicer cited an attack in Atlanta again, saying, "Too many of these cases that have happened, whether you're talking about San Bernardino, Atlanta, they've happened, Boston."

Spicer mentioned Atlanta a third time later that day during a White House press briefing where he vigorously defended Trump's controversial travel ban. "I don't think you have to look any farther than the families of the Boston Marathon, in Atlanta, in San Bernardino to ask if we can go further," he said.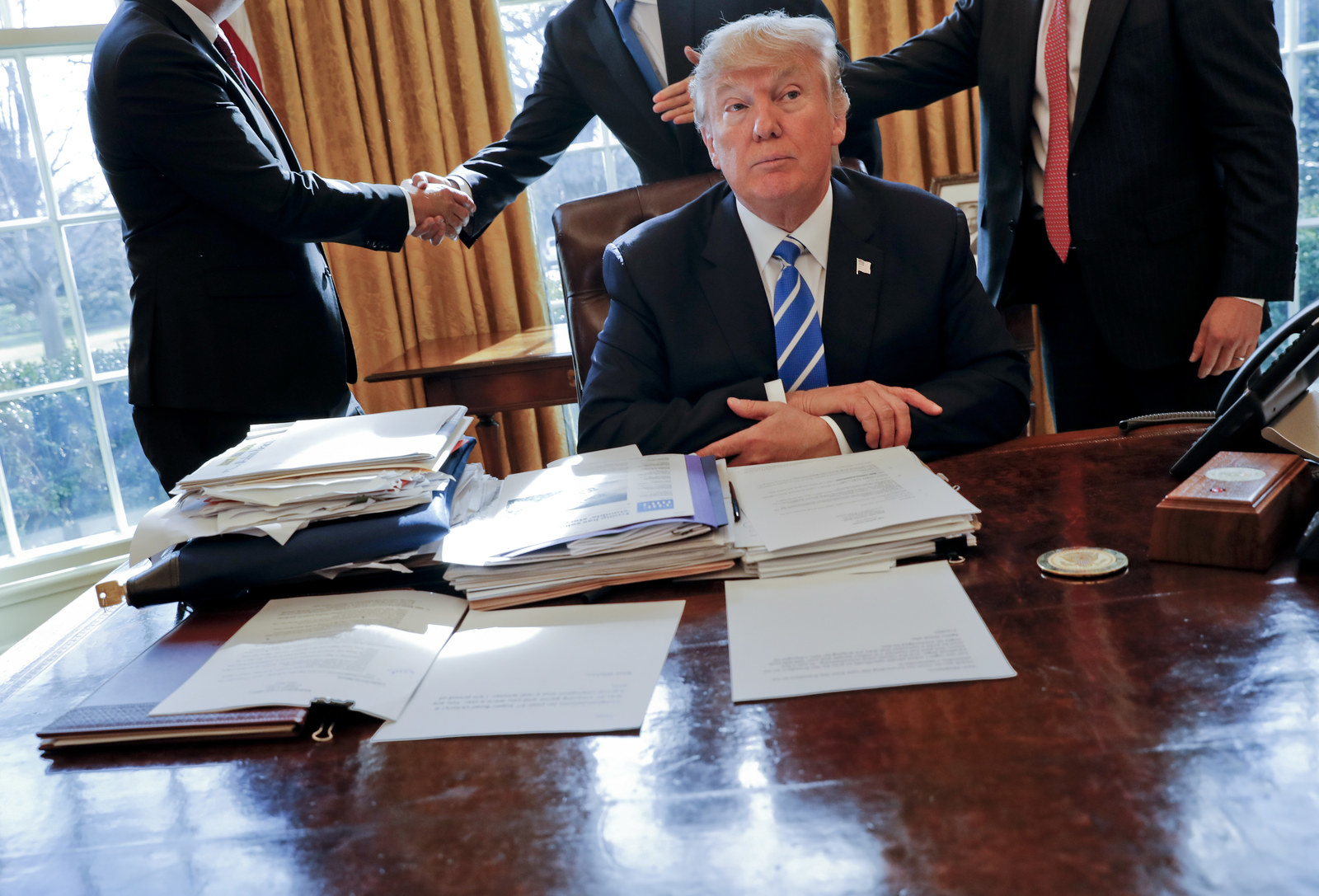 Despite his claims, there has never been an Islamic terror attack in Atlanta, and none of the incidents mentioned involved attackers from countries listed on Trump's travel ban.
"We have no record of an Islamic attack in the City of Atlanta," Atlanta police spokeswoman Elizabeth Espy told CNN.

Though a pipe bomb was detonated at the 1996 Olympics in the city, killing two people, that attack was the work of Eric Robert Rudolph — an American from Florida and North Carolina who was angry about abortion and homosexuality. Moveover, Rudolph did not travel to a foreign country to become radicalized.
Spicer's repeated comments about Atlanta were first noticed by the Daily Beast.
The White House did not respond to a BuzzFeed News request for clarification.
In an email to ABC News on Wednesday, Spicer responded by saying that he "clearly meant Orlando."
Spicer's references to a fictional attack in Atlanta came as Trump continued his war with the media in which he's accused news organizations of promoting agendas and false information.
The president has repeatedly tweeted about fake news, for example, and this week the White House released a list of terror attacks it said deserved more coverage — even though almost all of them were extensively covered by news organizations all over the world.

In one instance, Trump even seemed to suggest that reality should bend to his will when he tweeted that "any negative polls are fake news."
Spicer's comments about Atlanta came a week after senior White House adviser Kellyanne Conway defended his claims about the inauguration, describing them as "alternative facts."
It was not immediately clear if the existence of a terror attack in Atlanta was also an alternative fact.
Conway also made headlines this week when she referred several times to a fictional "Bowling Green massacre," quickly becoming the target of criticism and ridicule for the claim.