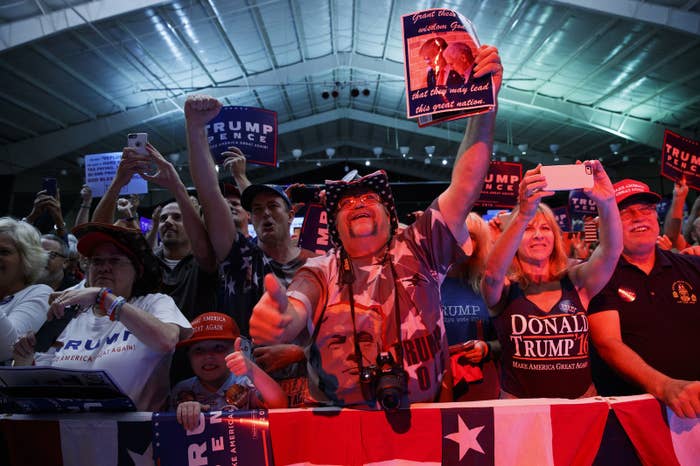 DES MOINES — "Donald Trump looks like a bull," Walt McDowell said as he stood in a scrum of the presidential candidate's supporters in Iowa.

McDowell spoke to BuzzFeed News at a Trump campaign rally just outside of Des Moines Tuesday afternoon. It was a smaller and calmer rally than some the candidate has held recently — there was essentially no line to get in, nor were there protests — but one topic did come up again and again: presidential health.
The subject was recently ignited following Hillary Clinton's pneumonia diagnosis and struggle to walk after falling ill at a 9/11 Memorial ceremony, but in conversations Tuesday about half the people who spoke with BuzzFeed News said that both the former secretary of state and Trump should release their medical records.
"It's important that we know we have a healthy president," Mary Baker, of Treeport, Louisiana, said.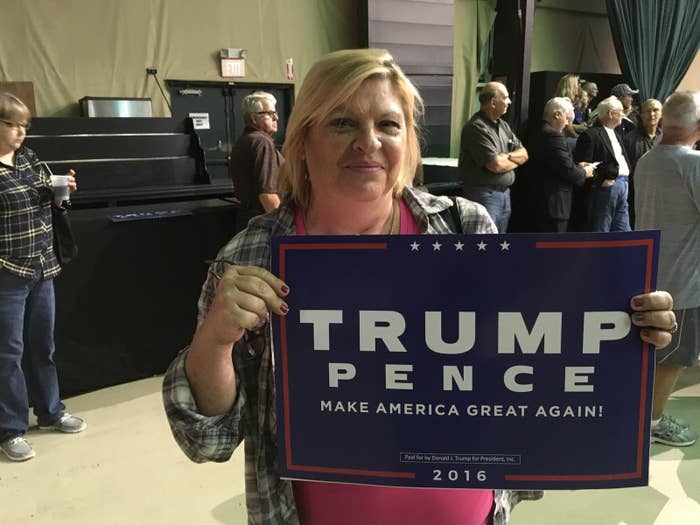 Baker said both candidates releasing their medical records was the only fair thing to do. It was a popular idea; like Baker, Brian Sandvig — a Des Moines resident who stayed after the rally to get an autographed campaign sign — said all candidates should release their medical records. The stakes in the presidential race are too high not to have all available information, he said.
"We're voting for the next leader of the free world," Sandvig said. "It's important that the candidate has a clean bill of health. The voters should know."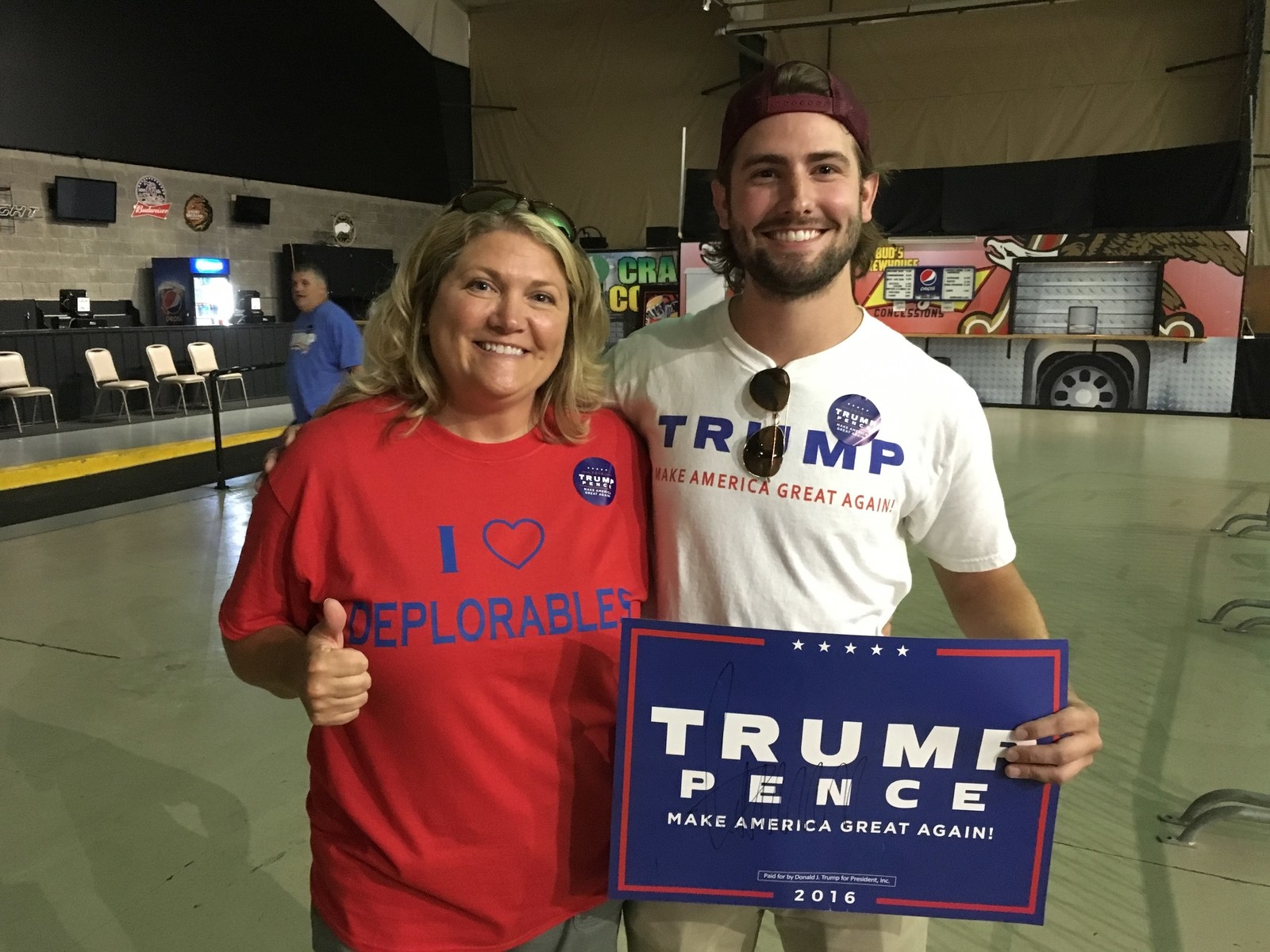 Keith Acheson, also of Des Moines, went even further, saying both candidates should release all relevant information including both medical records and tax returns — something Trump has refused to publish.
"I want to know everything that I can," he said.
Others at the rally, however, seemed not to care about medical records, even as they said health was an issue that mattered to them. Instead, many of Trump's supporters quickly turned to Clinton and their concerns that they didn't have the full story about her health.
"Something seems to be wrong with her more than pneumonia," Bruce Huckfeldt, of Pleasant Hill, Iowa, said. "But you're never going to get to the bottom of anything with the Clintons."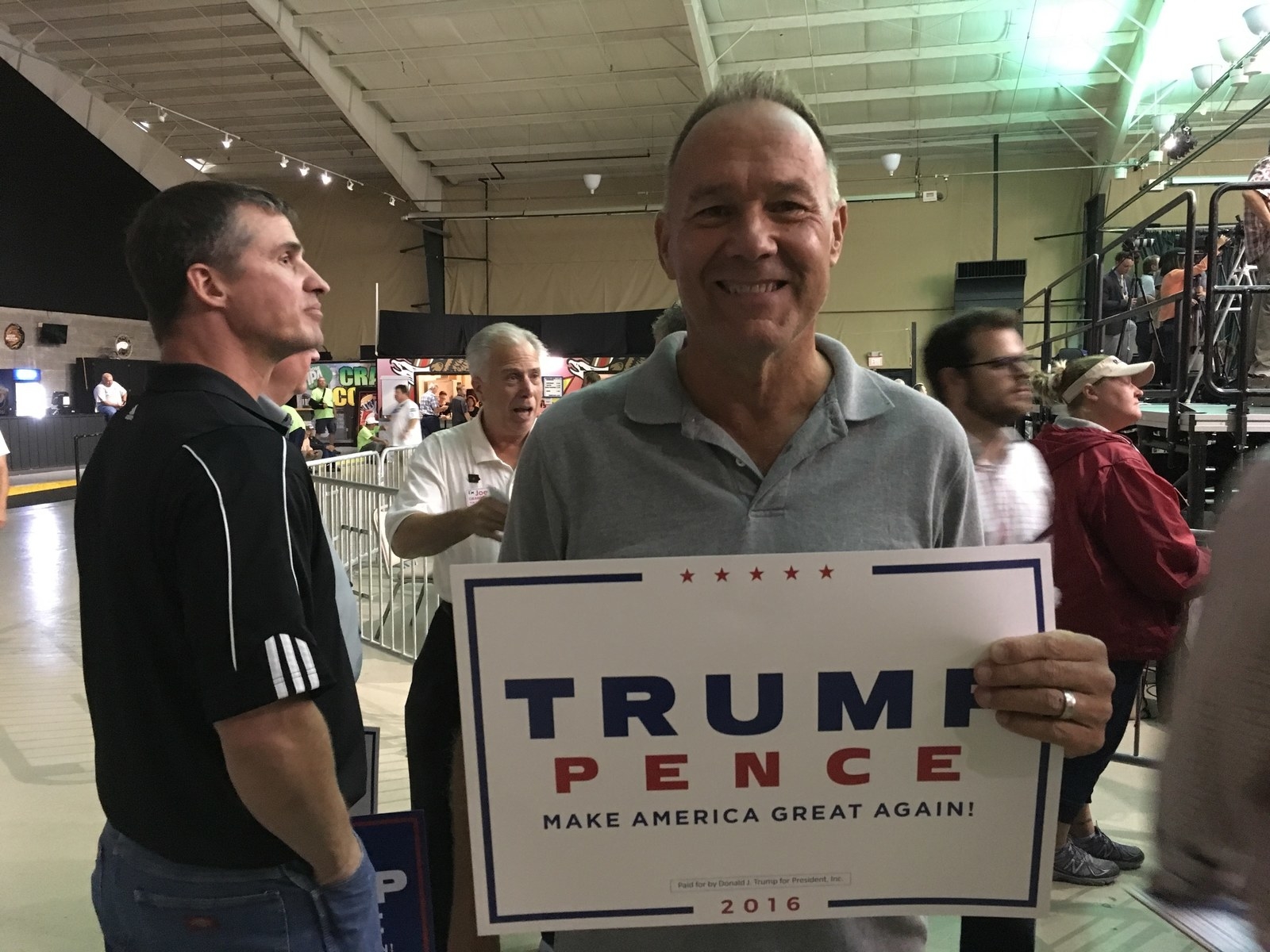 Huckfeldt took a more moderate stance when it came to medical records, pointing out that they could contain outdated-but-sensitive information and suggesting a doctor could provide a more limited evaluation. Still, he agreed that voters needed to know if the two major party candidates are healthy.
"If there's something that's not going to let them do their job for the next four years," he said, "we should know that."

Other Trump supporters said they didn't need to see medical records to make decisions about the candidates' health.
"I couldn't care less about medical records," Terri Beals, of Chrisman, Indiana, said. "I feel for Mrs. Clinton, for what they have to go through. I'm not going to vote for her, but I don't fault her."

McDowell, who compared Trump to a bull, said the release of the candidates' medical records wouldn't matter, arguing it was apparent who was healthy and who was not.
"I don't think it's important," McDowell said. "We look. We can tell. We can see when they cough. We see when they stumble."