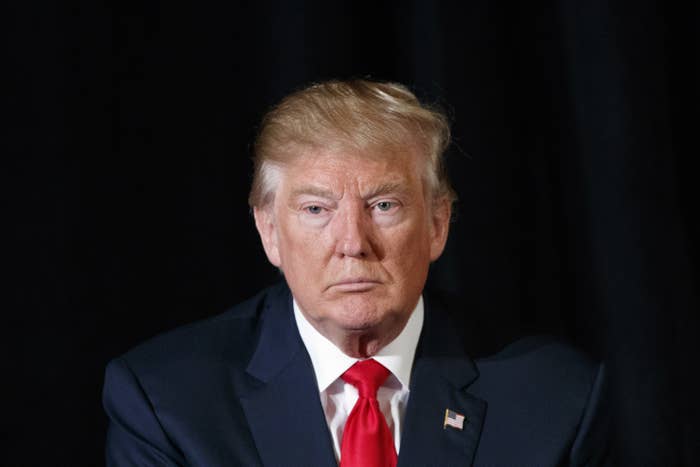 Donald Trump described the United States Monday as a "divided nation" that is plagued by a growing number of "race riots."
The Republican candidate made the comments during a rally in Pueblo, Colorado, while painting a dire picture of crime and race in the country.
"We're a divided nation," Trump told the crowd, "and each week, it seems, we're getting more and more divided, with race riots on our streets on a monthly basis."
Perhaps anticipating backlash to the term "race riots," Trump then doubled down.
"Now somebody said, 'Don't call them race riots,'" he told the crowd. "But that's what they are, they're race riots."
Trump went on to cite Charlotte, where protests over the killing of police killing of Keith Scott recently turned violent, as proof of the problem.
"You look at different places around our country," he added. "St. Louis, Ferguson, Baltimore, Chicago. In Chicago, thousands of shootings, thousands, since Jan. 1. Four thansand shootings since January. This is not the America that was handed down to us and its not the America we want to leave to our children."
Trump has differentiated himself from rival Hillary Clinton in recent months by painting a bleak picture of race relations and crime in the US. He has also argued that Democrats have abandoned minorities, asking them, "What they hell do you have to lose?" by voting for him.