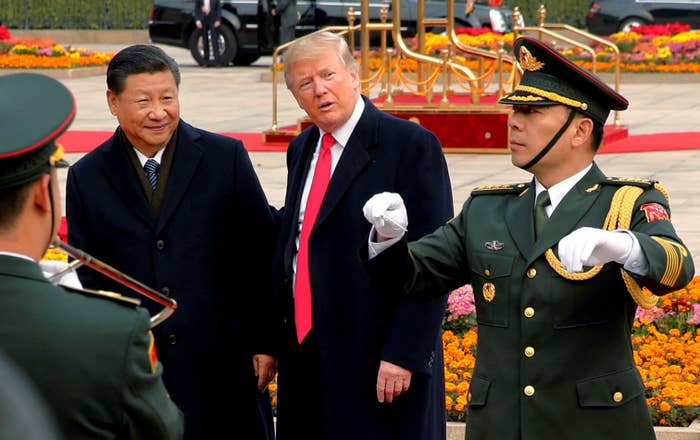 President Trump took full, personal credit for the recent release of three UCLA basketball players from a Chinese jail, calling the father of player LiAngelo Ball an "ungrateful fool" after he acted insufficiently deferent this past week.
In a series of tweets Wednesday morning, the president called LaVar Ball "the poor man's version of Don King, but without the hair." He went on to say, "you could have spent the next 5 to 10 years during Thanksgiving with your son in China."
Previously, Trump had tweeted he should have left the three players jailed, also citing what he indicated was a lack of sufficient gratitude on the part of LaVar Ball.

In a series of tweets Sunday, Trump said that Ball was "unaccepting of what I did for his son" and "very ungrateful."
"I should have left them in jail!" Trump tweeted.
The tweets refer to the Nov. 7 shoplifting arrests of LiAngelo Ball, Cody Riley, Jalen Hill in Hangzhou, China, where they were traveling with the UCLA men's basketball team. The players were released the next day, allowing them to play in a game against Georgia Tech in Shanghai, but were barred from leaving the country.
Trump was in Asia at the time of the players' arrest and said he asked Chinese President Xi Jinping to help resolve their case. After the players were subsequently allowed to return home, arriving in Los Angeles last Tuesday, Trump indicated they should thank him for intervening, which they did.

The three players have been suspended indefinitely from the UCLA basketball program while the school reviews the situation. "They will have to earn their way back," coach Steve Alford said during a news conference.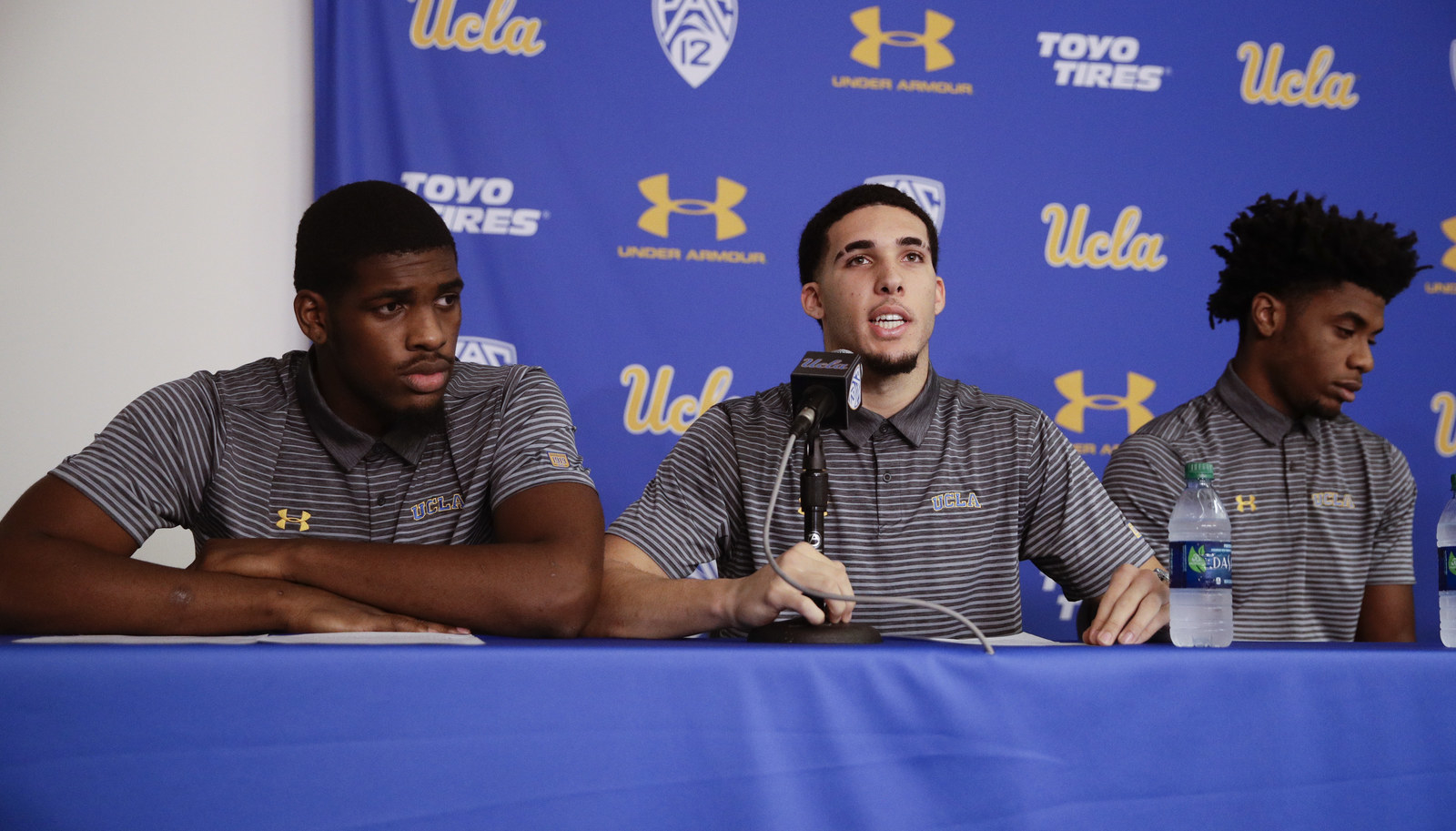 On Friday, however, Ball's father, basketball player and businessman LaVar Ball, seemed to downplay Trump's role in getting the players released, responding "Who?" when ESPN asked him about president's involvement.

"What was he over there for?" LaVar Ball said. "Don't tell me nothing. Everybody wants to make it seem like he helped me out."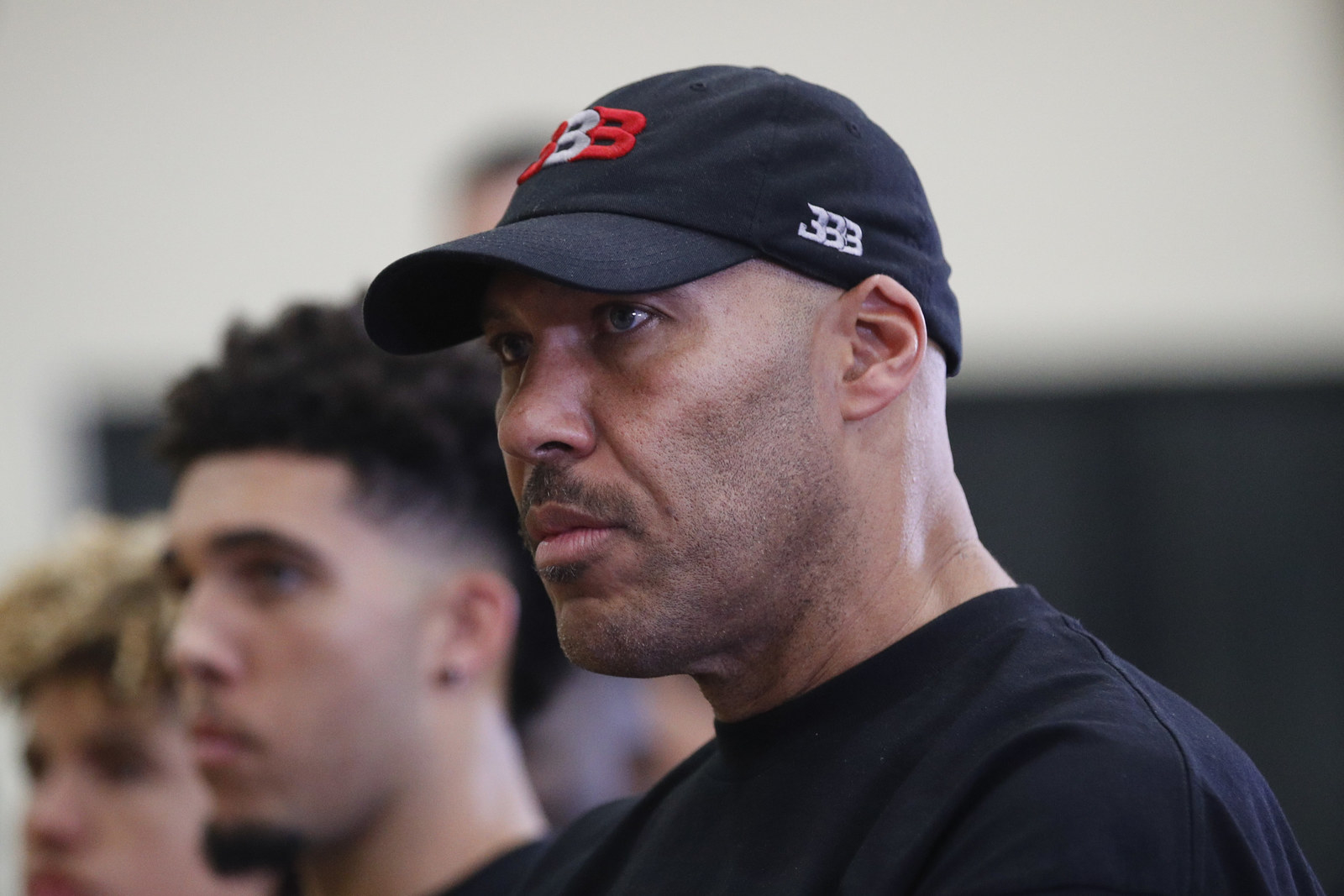 When asked by ABC producer Mike Del Moro about the president's tweets Sunday night, LaVar Ball reportedly questioned why Trump was not focused on more important issues.

"Did he go visit them in jail?" he added. "If you went to visit them in jail then I would say, 'thank you.'"
CORRECTION
This post originally included a tweet from an account using the name of White House press secretary Sarah Huckabee Sanders, but which Sanders does not own. We regret the error.