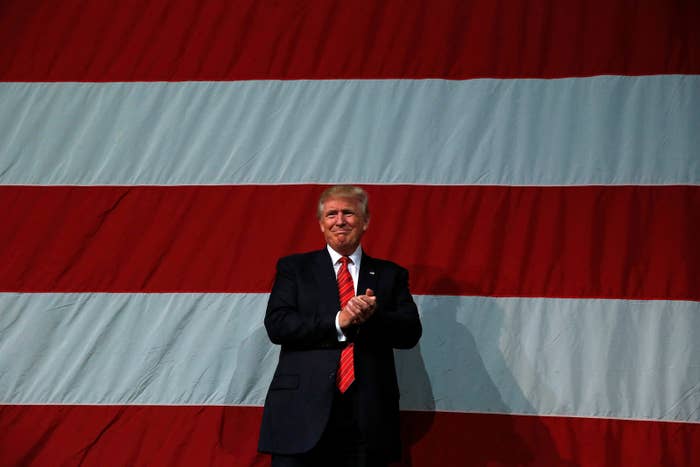 Republican presidential nominee Donald Trump ignited controversy Tuesday when he said "Second Amendment people" could stop Hillary Clinton from appointing anti-gun judges to the Supreme Court. He walked it back fast, saying he was only talking about "political power." But the reaction among some of Trump's supporters was swift and supportive.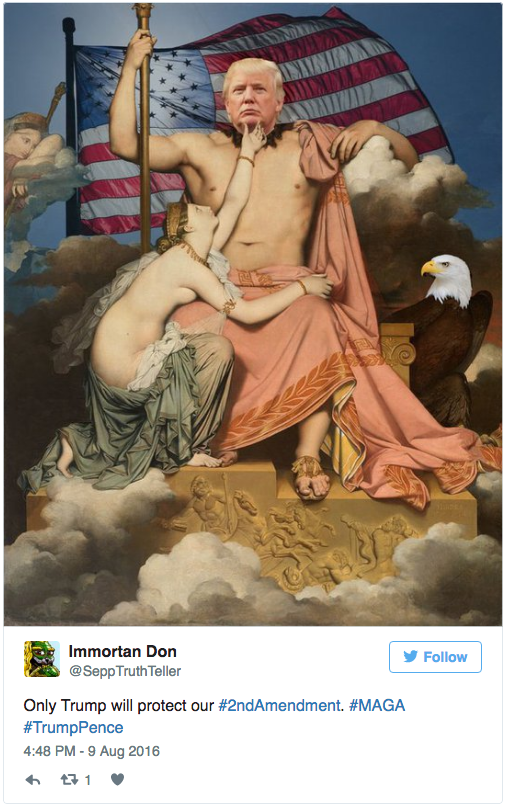 At least some people took a literal interpretation of Trump's comments, indicating that their firearms might be used to violently resist Clinton.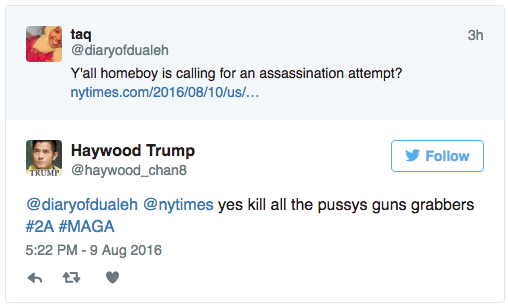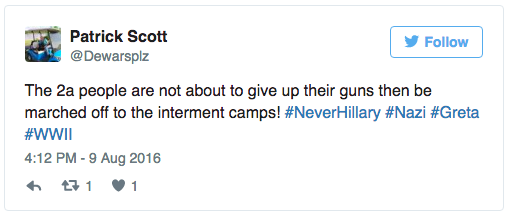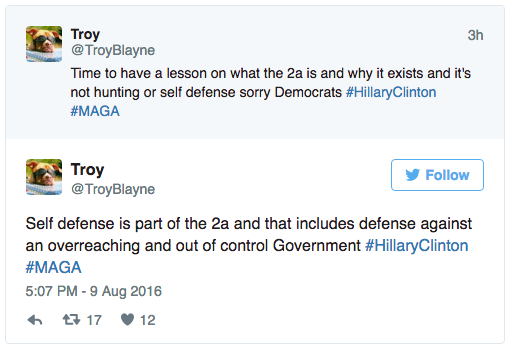 Others used Trump's comments as a prompt to suggest that attempts to impose stricter gun control specifically would be met with violence.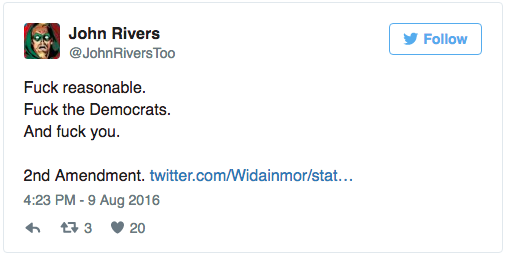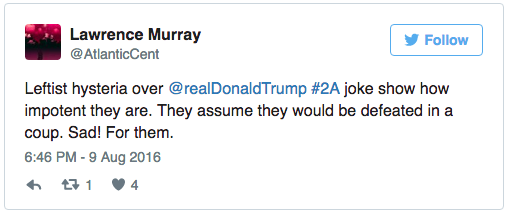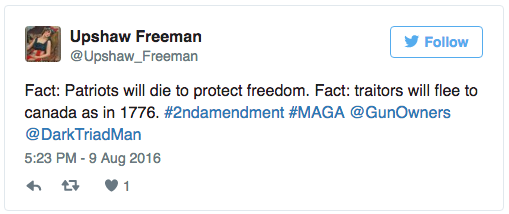 And of course, many others accepted Trump's explanation and blamed the media.