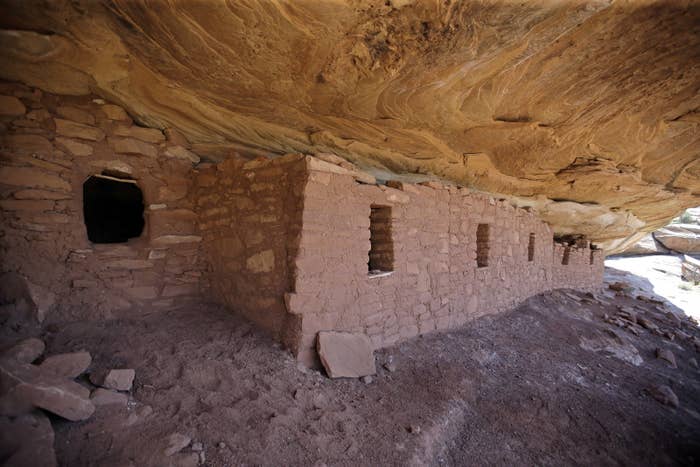 President-elect Donald Trump is said to be open to the idea of repealing President Obama's latest national monument — a potentially unprecedented move by an incoming administration.

Obama created the Bears Ears National Monument last month. The monument — which is similar to a national park — includes 1.35 million acres in Utah's rugged and picturesque San Juan County. The creation of the monument was a victory for conservationists and some Native American groups, but was sharply criticized by Utah lawmakers and some locals who say it will decimate the local economy.
Now, it appears that Trump could reverse Obama's designation.
Utah Sen. Mike Lee, who opposed the monument, has "talked to high level officials in the Trump administration and they were open to suggestions Trump could roll back Obama's Bears Ears designation," a spokesperson told BuzzFeed News.
Lee, a Republican, has been among the most vocal critics of the designation and has championed greater state and local control of public lands in the West. Trump's representatives did not respond to a BuzzFeed News request for comment.
Still, Trump has in the past avoided giving specifics about his strategy with public lands, and the communication between his team and Lee's is among the clearest indicators yet that he could move to dismantle Obama's late-term conservation legacy projects that added regulations to existing public land.
How exactly Trump might do that remains unclear. In a speech Wednesday on the Senate floor, Lee argued that "what can be done through unilateral executive action can also be undone the same way."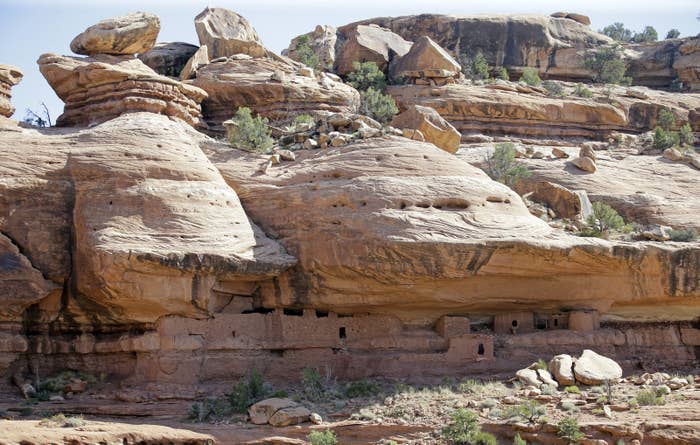 Lee was referring to Obama's use of the Antiquities Act of 1906, a law which gives presidents broad authority to designate national monuments without the approval of Congress. Lee also referenced a recent Wall Street Journal op-ed in which legal experts Todd Gaziano and John Yoo argued Trump has the authority to rescind Obama's monument designations.

"In other words, none of Mr. Obama's monument designations or drilling bans is permanent," Gaziano and Yoo wrote.

No president has ever reversed a predecessor's national monument designations and it remains legally uncharted waters. Other legal experts have previously told BuzzFeed News that reversing national monuments would take an act of Congress, though with the same party controlling the presidency, the Senate, and the House that could certainly happen as well.
In the meantime, Bears Ears remains an epicenter of the ongoing conflict over who should control public lands. Utah's attorney general is preparing litigation to undo Obama's declaration, and observers on both sides of the issue are watching for clues on how Trump will handle the federal ownership of vast Western lands.