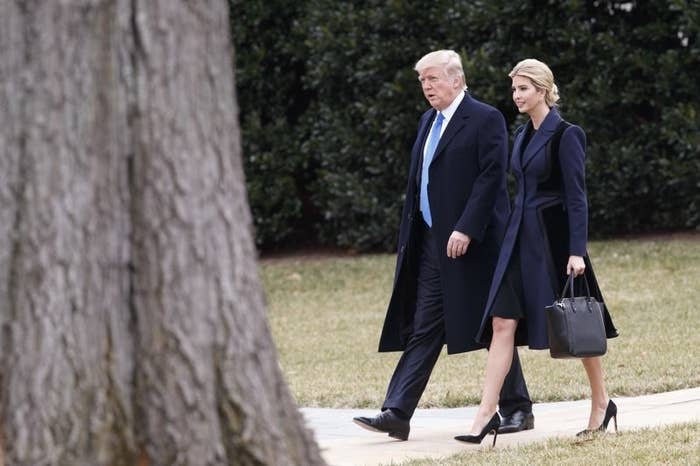 President Donald Trump made an unannounced trip to Dover, Delaware, Wednesday to meet the arriving remains of the first US service member killed in combat during his presidency.

The trip, which was not announced in advance, was orchestrated to meet the remains of Chief Special Warfare Operator William "Ryan" Owens, 36, according to a White House pool report. Owens, a Navy SEAL, was killed Saturday during a raid in Yemen and is the first known casualty during a Trump administration counter-terrorism operation.
Owen's family met Trump at Dover Air Force Base.
Trump commented on the meeting Wednesday night during the swearing in ceremony of Secretary of State Rex Tillerson, saying he had an "amazing visit with a great, great family."
"It was something very sad, very beautiful," Trump said. "Ryan, a great man."

Trump made the military a central part of his campaign, arguing over and over that the US needed to reinvest in the armed forces. Veterans, often wearing hats and pins from their tours of duty, were a common sight at his rallies. On Friday, Trump signed a memo promising "a great rebuilding of the armed services of the United States."
Owens, a native of Peoria, Ill, was participating in a raid on a village controlled by al-Qaeda when he was killed. Three other members of his unit were injured in what the New York Times described as an hour-long fire fight.
An Osprey also reportedly experienced a "hard landing" during the operation, injuring other members of the team. The Osprey ultimately had be to destroyed.
The 8-year-old daughter of now-deceased al-Qaeda leader Anwar al-Awlaki also was killed during the raid, CNN reported.
The Department of Defense described Owens as a member of an "East Coast based Special Warfare unit," though it has been widely reported that he was a member of Navy SEAL Team 6.
After Owens' death, Defense Secretary Jim Mattis said in a statement that "Ryan gave his full measure for our nation, and in performing his duty, he upheld the noblest standard of military service."