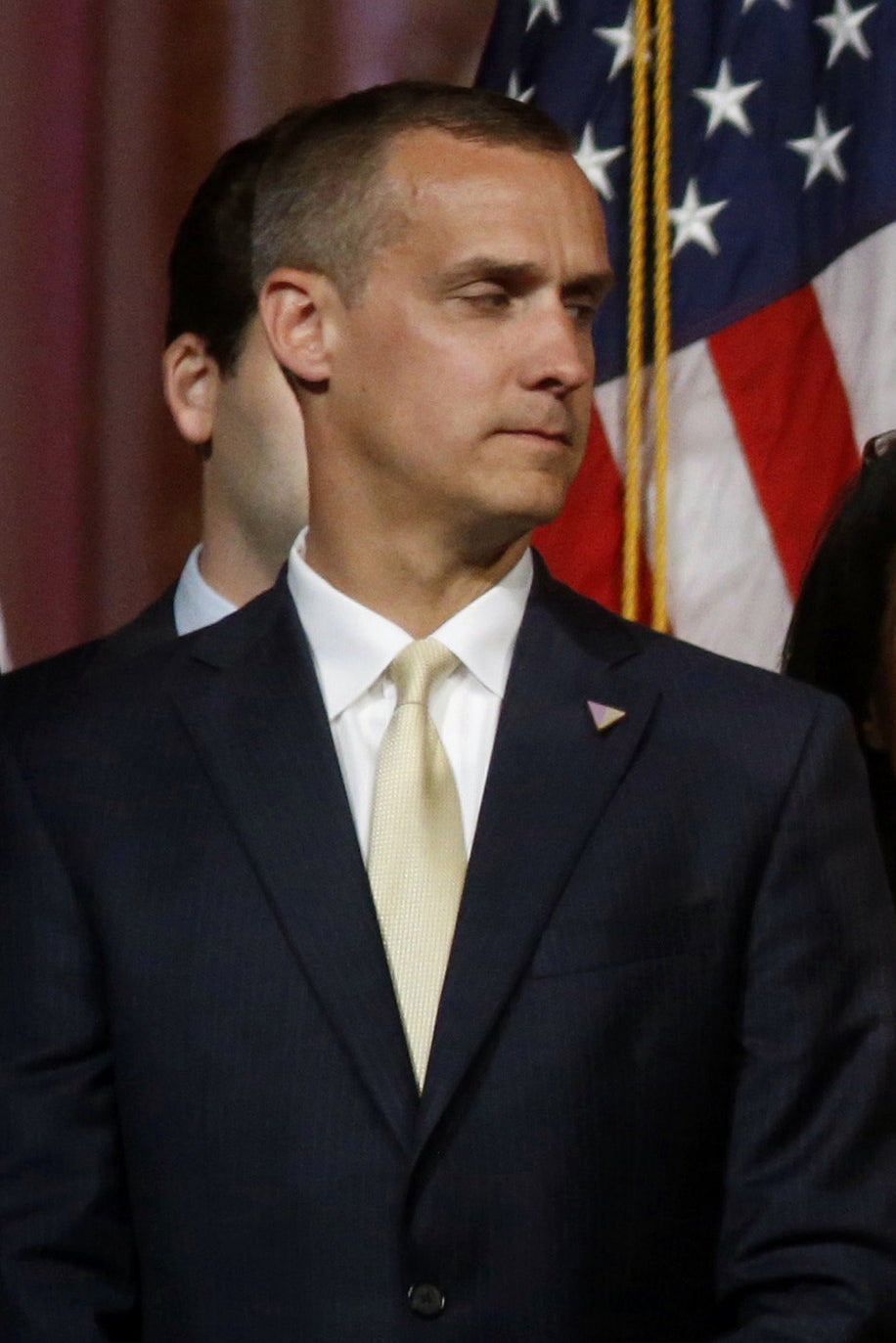 Florida prosecutors have reportedly decided not to move forward with a battery case against Donald Trump's campaign manager Corey Lewandowski, who was accused of manhandling a reporter.
The decision not to prosecute Lewandowski is expected to be announced Thursday afternoon by Palm Beach County State Attorney David Aronberg, Politico first reported. Aronberg did not immediately respond to a BuzzFeed News request for comment.
Lewandowski was charged with simple battery after allegedly grabbing Breitbart reporter Michelle Fields and nearly knocking her to the ground at a campaign event in Florida. A Washington Post reporter saw the incident and said Lewandowski was responsible.
Fields tweeted Wednesday that prosecutors approached her about a deal, and that she had been open to the idea.
According to CNN, prosecutors tried to broker a deal that would have involved Lewandowski publicly apologizing instead of facing prosecution. Lewandowski's response was not known Wednesday.
Fields also tweeted Wednesday that she wasn't informed of the decision to not prosecute Lewandowski.
The incident became a major issue on the campaign trail, with critics slamming Trump and Lewandowksi even as high profile supporters such as Chris Christie and Ben Carson remained loyal.
Trump stood by Lewandowski, initially questioning whether the incident happened, then suggesting Fields could have been the instigator. He also suggested Fields' pen could have been a "little bomb."
Fields is now exploring the possibility of a defamation lawsuit against both Trump and Lewandowski, TheBlaze reported.
The Trump campaign did not immediately respond to BuzzFeed News' request for comment.
Fields eventually left Breitbart over the incident. Lewandowski remains with the Trump campaign.