One Dead, Several Injured As Tornadoes Hit Oklahoma
A tornado killed at least one person Wednesday in Sand Springs, near Tulsa. Another tornado touched down in Moore, near Oklahoma City, before 7 p.m.
One person died in Sand Springs, Oklahoma, Wednesday when a tornado touched down in a mobile home park.
Authorities confirmed to reporters at the scene that one person in the Sand Springs mobile home park died in the tornado, Tulsa World reported. Another person was in critical condition, and according to the Associated Press multiple others were injured.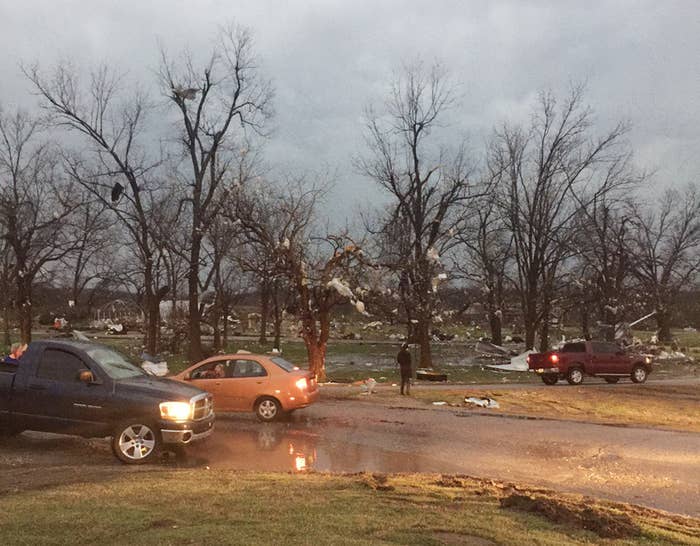 The tornado also destroyed 50 mobile homes, KOTV reported.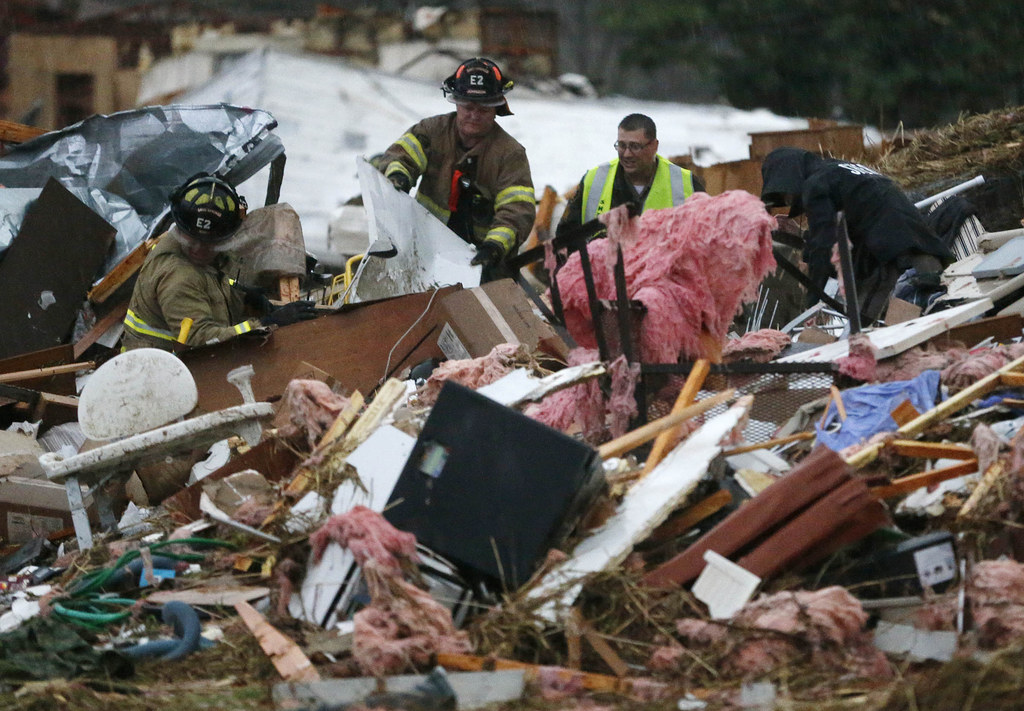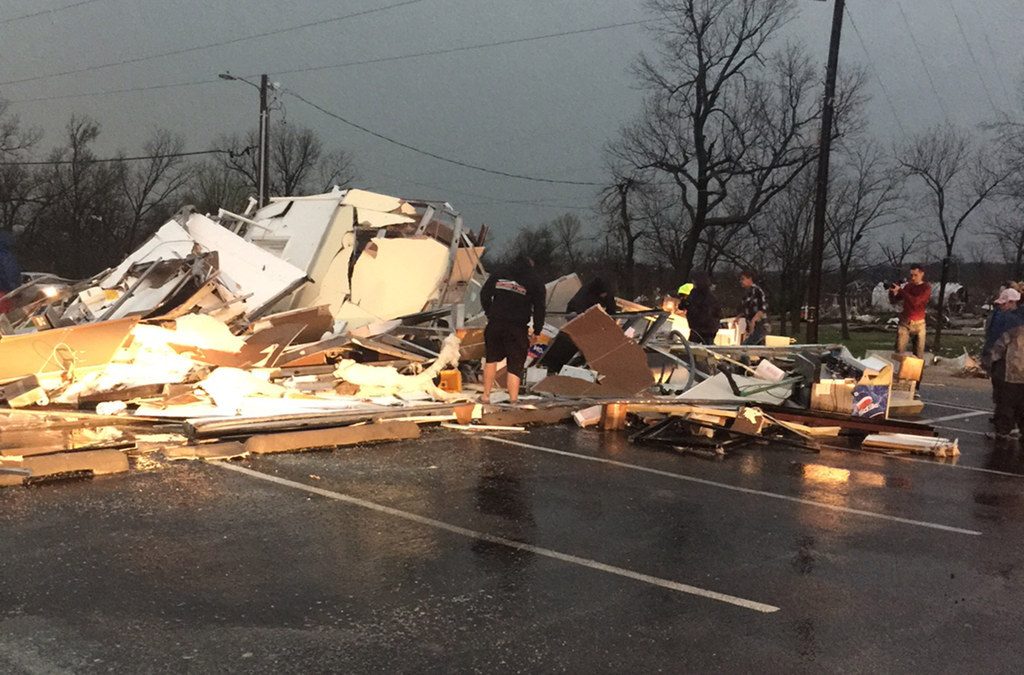 A tornado also charged through Moore, near Oklahoma City, leaving destruction in its wake.
The damage in and around Moore included downed power lines and trees, as well as at least one traffic accident involving a semi truck, KFOR reported. The crash forced the closure of Interstate 35 Wednesday evening.
In an on-air interview with KFOR, Moore Mayor Glenn Lewis said Tuesday that the storm "just came out of nowhere." Lewis also said he heard the tornado pass over head from inside a shelter.
Video from KFOR showed bursts of light as power lines burst in the Oklahoma City area.
A video posted late Wednesday showed motorists watching from their vehicle in Moore as the storm passed overhead and toppled a semi truck:
Photos also show damaged buildings and downed power lines in the Moore area:
The severe weather knocked out electricity for tens of thousands of people.
The storm knocked out power for more than 33,000 customers in the Tulsa area, Public Service Company of Oklahoma reported.
Near Oklahoma City, another 32,000 customers were without electricity, OGE reported, bringing the total number of customers left in the dark to more than 65,000 Wednesday evening.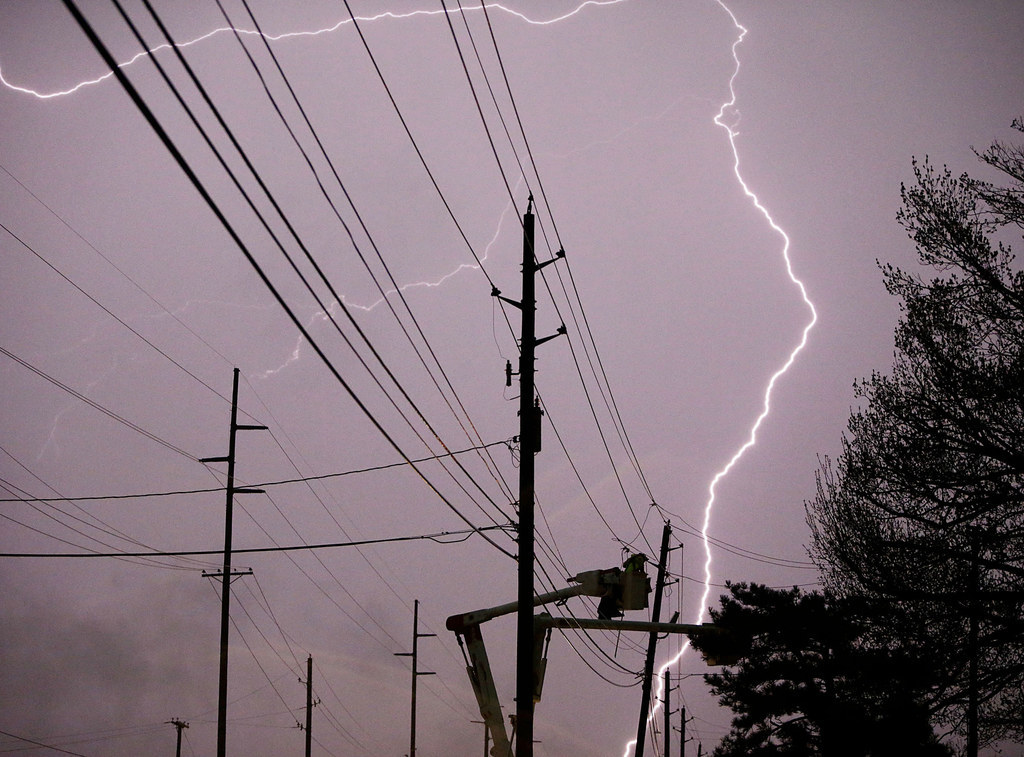 Sand Springs and Moore are about 100 miles apart:
Earlier, as the storms approached, some Oklahomans posted pictures of the clouds swirling overhead:
Other captured the sound of tornado warnings blaring through their neighborhoods:
Many people also shared photos of of themselves taking cover in tornado shelters: