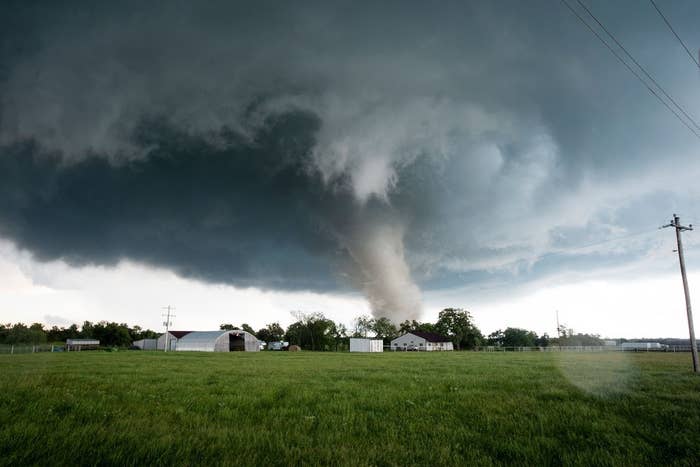 Officials declared a tornado emergency Monday afternoon in Oklahoma after multiple tornadoes touched down, killing at least two people and tearing buildings apart.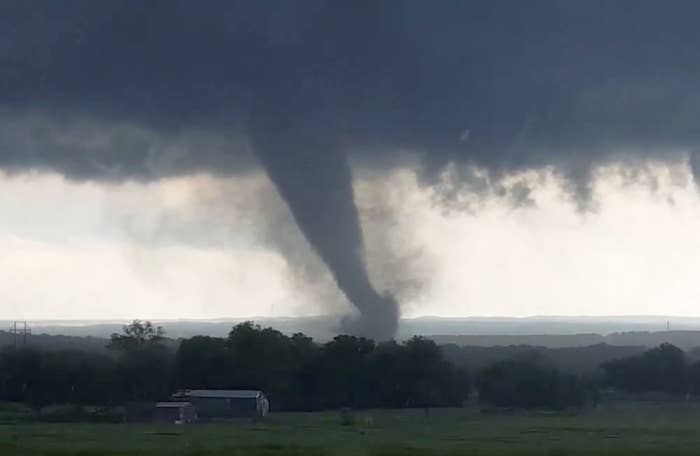 Images showed a large, wedge tornado near Sulphur, about 80 miles south of Oklahoma City. Witnesses also reported seeing the tornado near Roff, about 12 miles northeast of Sulphur.
At least seven confirmed tornadoes touched down in the region Monday, the National Weather Service office in Norman, Oklahoma, said. On Tuesday, the NWS announced the two tornadoes that caused the deaths were rated "high end EF3" with winds up to 165 mph. The tornado that struck the Sulphur area was up to a mile wide.
A series of tornado warnings were issued for the region, including a tornado emergency for Roff and nearby Hickory. The NWS warned that "complete destruction" was possible.
At least one person, a man in his 70s, was killed when the structure he was in collapsed during a tornado, Garvin County emergency officials confirmed to BuzzFeed News.
Bud Ramming, of Garvin County Emergency Management, said the man was in his home in Wynnewood, Oklahoma, when he was killed.
"Any time there's a fatality and homes damaged I figure it's very serious," Ramming said. "We have seen worse, but this looks pretty bad."
Images from Garvin County showed damaged scattered in other communities as well. A Garvin County Sheriff's official said on air that horses, goats and cattle also were killed in the tornado.
A second person was killed in the Connerville area of Johnston County.
Jason Bryant, of Johnston County Emergency Management, confirmed the death to BuzzFeed News, but did not have additional information. He added that just one tornado went through the region, uprooting trees and knocking down power lines as it went.
A sheriff's dispatcher in Murray County, Oklahoma, also confirmed to BuzzFeed News that her region has suffered some structural damage. She said officials were actively assessing the destruction, the extent of which was not known.
Images from the area showed numerous damaged buildings.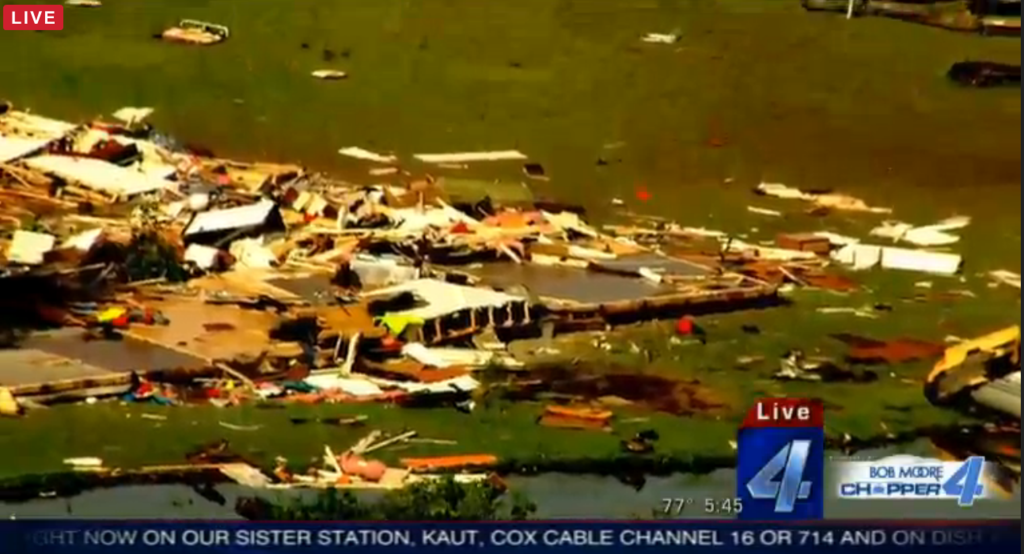 Witnesses reported seeing the mile-wide tornado. Storm chaser Chris Sanner told KFOR that the tornado was among the most powerful he had seen in his 14 years of chasing.