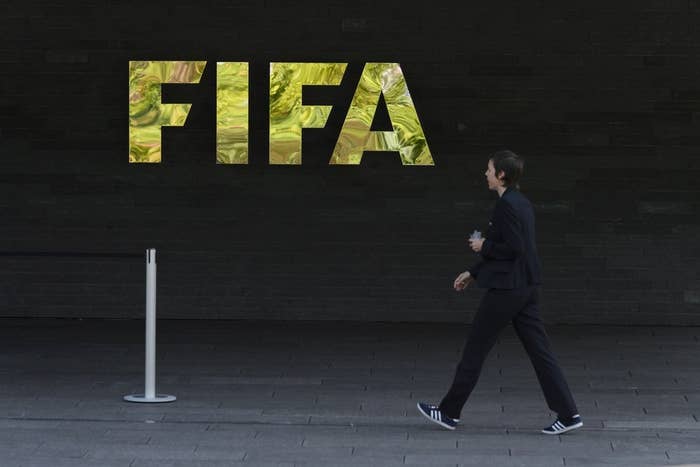 Nine FIFA officials and five corporate executives were indicted for corruption by the U.S. Department of Justice Wednesday.
Seven current and former FIFA officials were arrested early Wednesday at a hotel in Zurich, Switzerland. They are expected to be extradited to the U.S.
Four additional people and two corporations were charged and previously pleaded guilty, details of those charges were unsealed Wednesday.
Wednesday's arrests are the culmination of a three-year investigation by the FBI.
No charges have been brought against FIFA president Sepp Blatter.
U.S. officials have 40 days to extradite those arrested in Switzerland.
All 14 indicted face charges of racketeering, conspiracy, and corruption.
The arrests and corruption revelations came to light just days before FIFA's presidential vote on Friday, at which incumbent Blatter is expected to be re-elected for a fifth term in office.