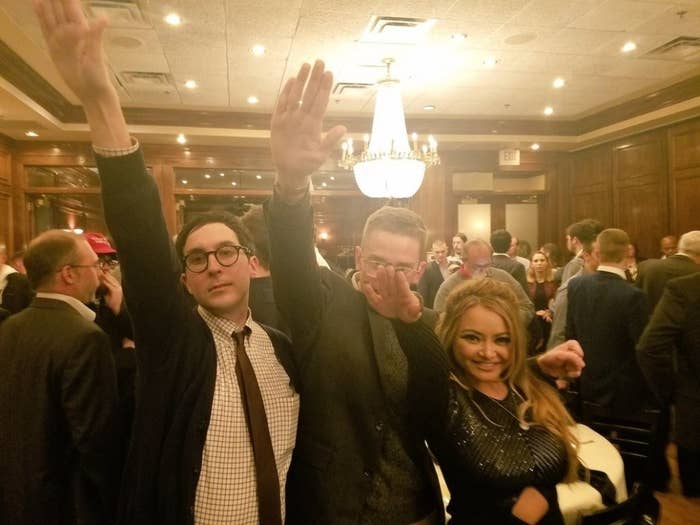 Tila Tequila's Twitter account was suspended on Monday, capping off the social media star's long and bizarre embrace of hate speech and Nazism.
Twitter confirmed to BuzzFeed News that it had taken down Tequila's account. Though the social network did not elaborate on the process by which it decided to deactivate the account, Tequila's tweets have in the past generated controversy for apparently including hate speech.
Earlier this month, Tequila, 35, tweeted, "Are you and your people ready to be rounded up to FEMA camps? Actually, that may be letting you off too easy!"
Over the weekend, Tequila — born in Singapore to a Vietnamese family and raised in Texas — shared an image of herself performing a Nazi salute with two men. The image was taken at a gathering of the white nationalist National Policy Institute in Washington, DC. She tweeted it with the caption "Seig heil!"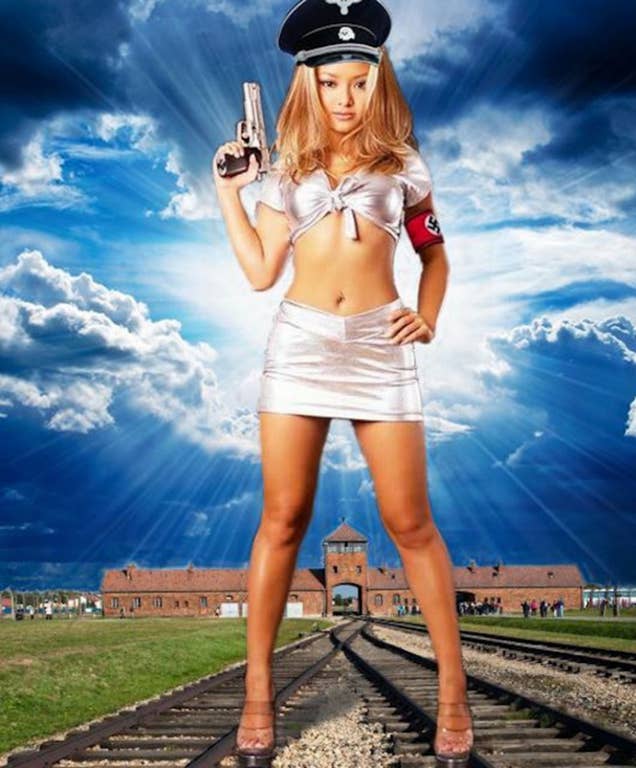 Tequila has been expressing sympathy with Nazism for years. Before her account was suspended Monday, her Twitter bio included the description "Alt-reich queen! Literally Hitler!"

In 2013, she posted an image to Facebook showing her standing in front of the notorious Auschwitz concentration camp wearing a Nazi armband. Though in 2015 she claimed to not be "a racist nor antisemitic and absolutely not 100% a Nazi supporter," this year she tweeted "Happy birthday, mein Fuhror!" on Hitler's birthday and shared other images of herself sporting Nazi imagery.
Tequila has also been a vocal supporter of President-elect Donald Trump. In July, she shared a photoshopped image of herself in Nazi attire with the then-candidate. As of Monday, her Facebook profile picture showed her wearing a Trump hat.

Tequila rose to fame after amassing followers on Myspace, then went on to have several high profile gigs in reality TV, including MTV's 2007 dating series A Shot at Love With Tila Tequila.
A representative for Tequila did not immediately respond to a BuzzFeed News request for comment.