Wild horses are one of the most iconic symbols of the American West, and today thousands live on the country's vast deserts, prairies, and mountains. But as their numbers grow, so does a crisis costing taxpayers upward of $1 billion while harming animals and humans alike.
Most of the country's 100,000 wild horses and burros roam the vast ranges of Nevada, Utah, Oregon, Arizona, and other western states, though tens of thousands have also been rounded up into government corrals and holding facilities.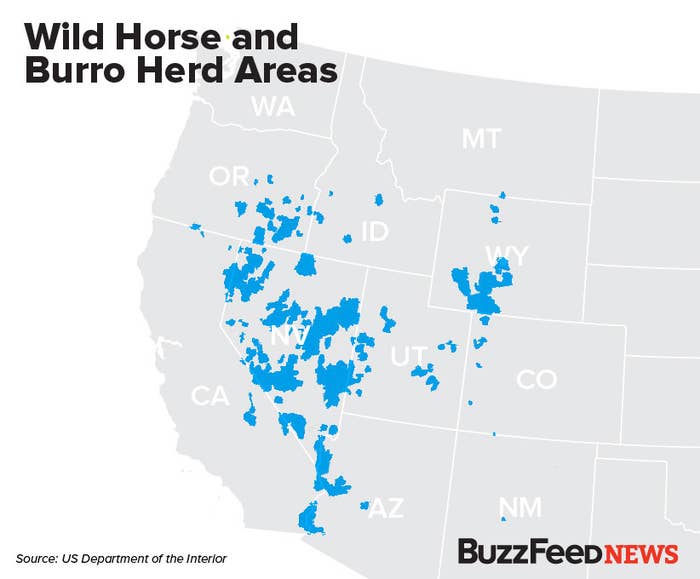 The horses, known as mustangs, descend from animals used by ranchers, the US cavalry, and even Spanish explorers who traversed the West hundreds of years ago.

According to the Bureau of Land Management, the government agency in charge of taking care of the wild animals, a record 73,000 horses and burros roam the range. Another 46,015 horses and burros (the vast majority are horses) are rounded up in dozens of government holding facilities.
The horses are widely beloved, but their ever-increasing numbers are currently costing taxpayers more than $80 million per year, a figure that continues to rise.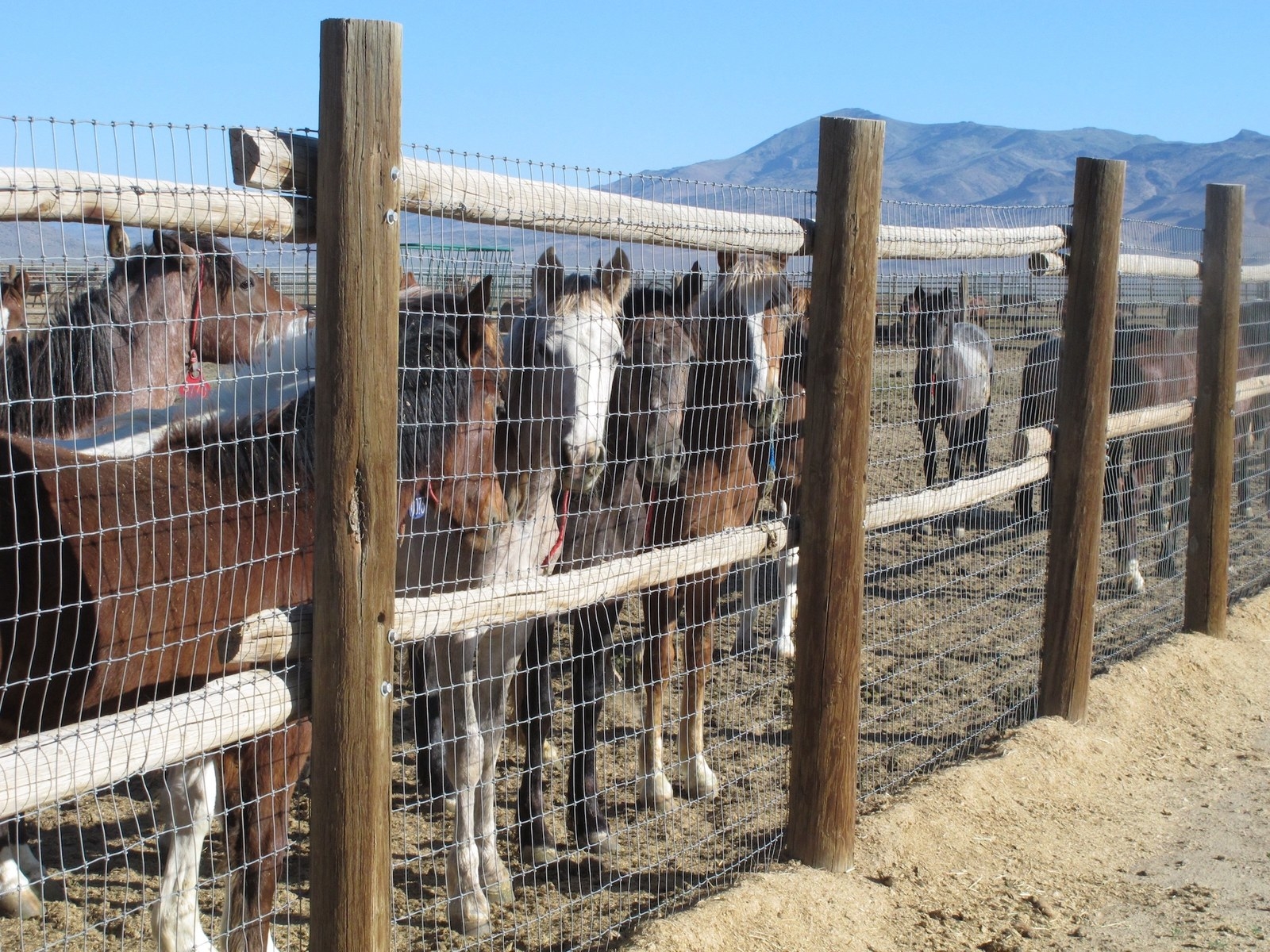 America's wild horses have no natural predators and therefore have been steadily increasing in number. Herds, which include anywhere from dozens to thousands of animals, can see as much as 20% growth in a single year, and can double in size in just a few years.
That's a problem because, according to the federal government, ranges in western states should only support about 26,000 wild horses and burros — nearly three times fewer than are currently roaming the land. As a result, the BLM has to devote more resources to care for the horses.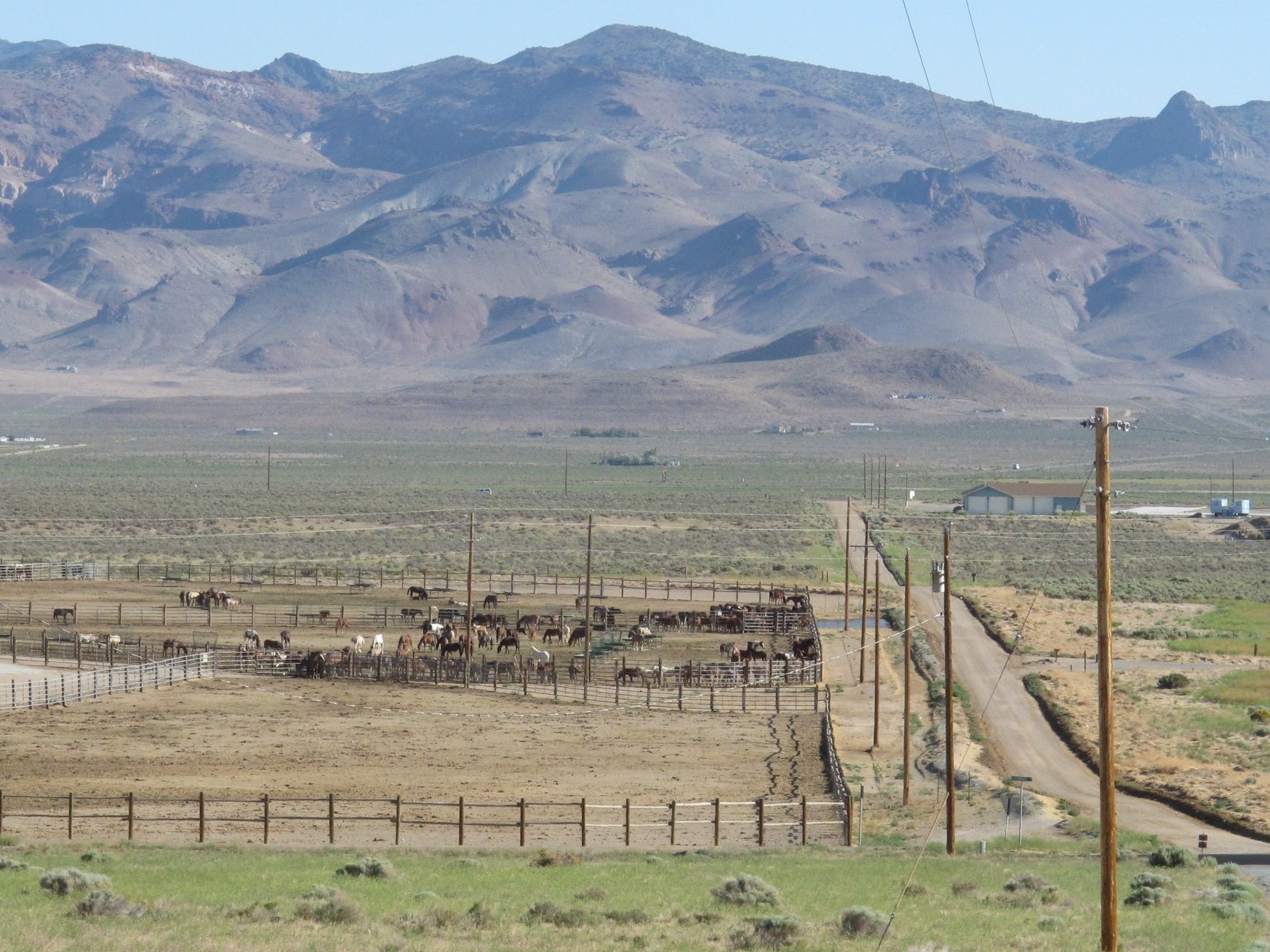 The agency's budget for wild horses currently exceeds $80 million — double what it was in 2009. About two-thirds of that budget is spent on feeding captive animals, which can live "up to 30 years or longer," BLM spokesperson Jason Lutterman said. Horses typically live between 20 and 25 years on the range.
Last year, Neil Kornze, the former director of the agency, said taking care of a single horse in captivity costs $50,000 over the course of its life, meaning taxpayers could soon face a $1 billion commitment in the coming years.
"Every time BLM goes out and gathers 1,000 horses, we are talking about potentially a $50 million commitment on behalf of American taxpayers," Kornze told the Associated Press.
And because of the expense to care for the animals, the BLM can only gather between 3,500 and 4,500 animals a year or "we'd become insolvent," Lutterman said.
Mark Wintch's family has been ranching in Milford, Utah, for more than 100 years, grazing cattle on a combination of private property and public range land leased from the state and federal government. But the Wintch's haven't been able to fully make use of the land because wild horses often eat all of the grass his cattle need. As a result, he often transports his cattle hundreds of miles to find food.
"It's probably costing $100,000 a year to have to do that," Wintch said. "That's been a longtime burden that we have expressed to the BLM for over 30 years."

Alma Adams, a commissioner in Utah's rural Iron County, said that ranchers across his region are competing with the wild horses for range land, and that the problem has "just exponentially gotten worse and worse" over the last decade.
"They're overgrazing the range," he said. "It's just wrong for the horses to multiply at will like this. The horses are a detriment to themselves."

Wintch agreed and provided BuzzFeed News with recent photographs showing dead and emaciated horses on the range.

Lutterman said officials are increasingly seeing unhealthy horses on ranges across the West, many of whom lack access to water and require drinking supplies to be brought in.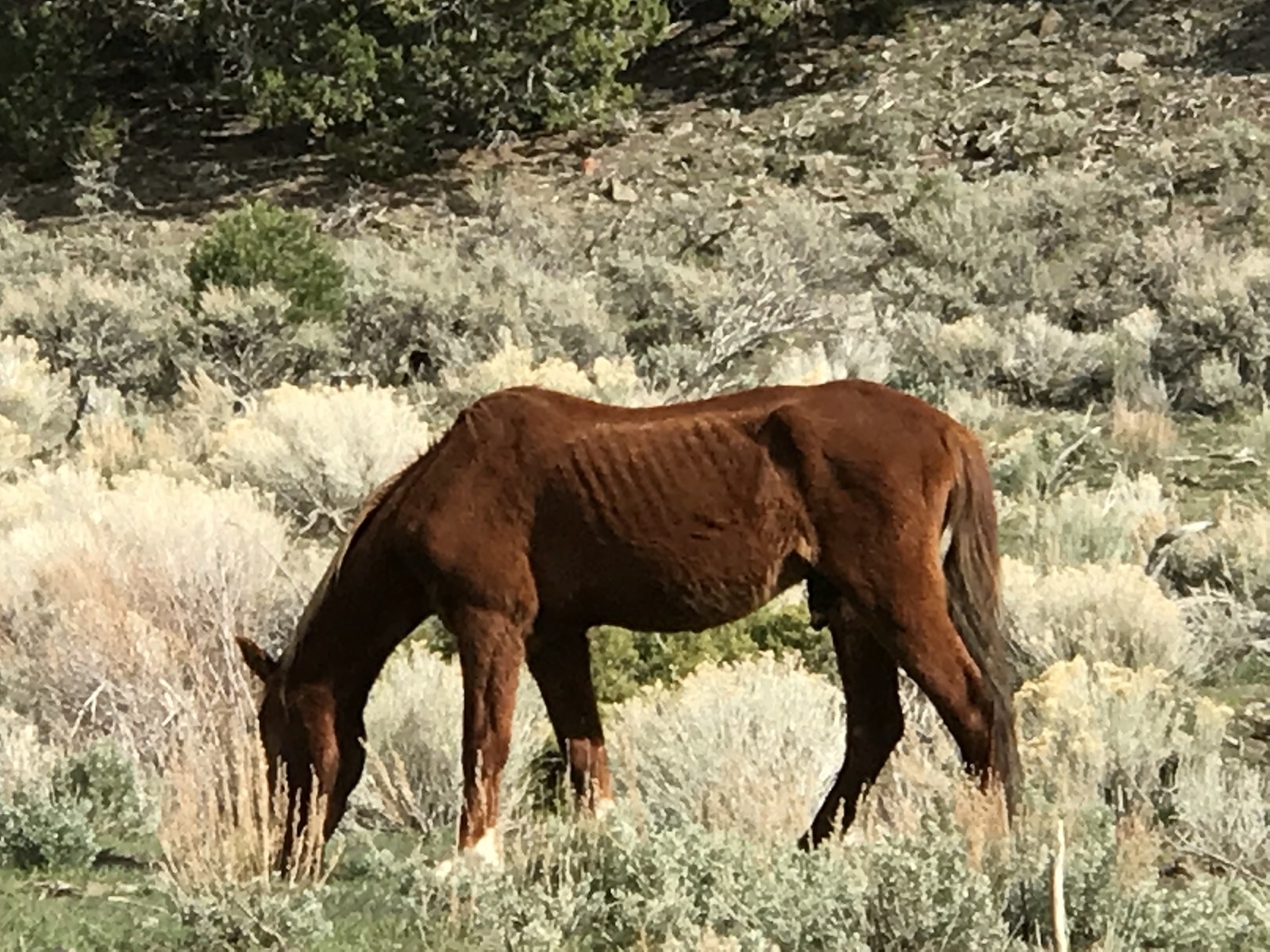 Rep. Chris Stewart, a Utah Republican, said the horses are hurting themselves. During a congressional meeting last week, Stewart held up a photo of an emaciated horse and said the animals "are starving, they're destroying the range, and they're crowding out the deer and elk because we cannot manage them."
Not all of the horses are unhealthy, but the amount of grazing on pasture lands can degrade it until it is "almost apocalyptic and unbelievable," Wintch said.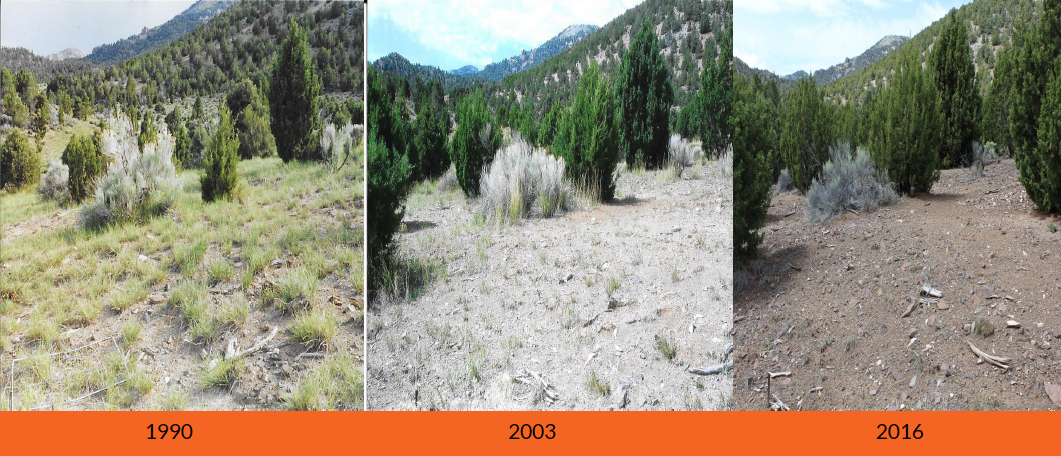 "They're eating themselves out of their house and home," he added. "And the unfortunate part is it's my home too."
The growing crisis has led to one potential, but highly controversial, solution under consideration: killing the horses.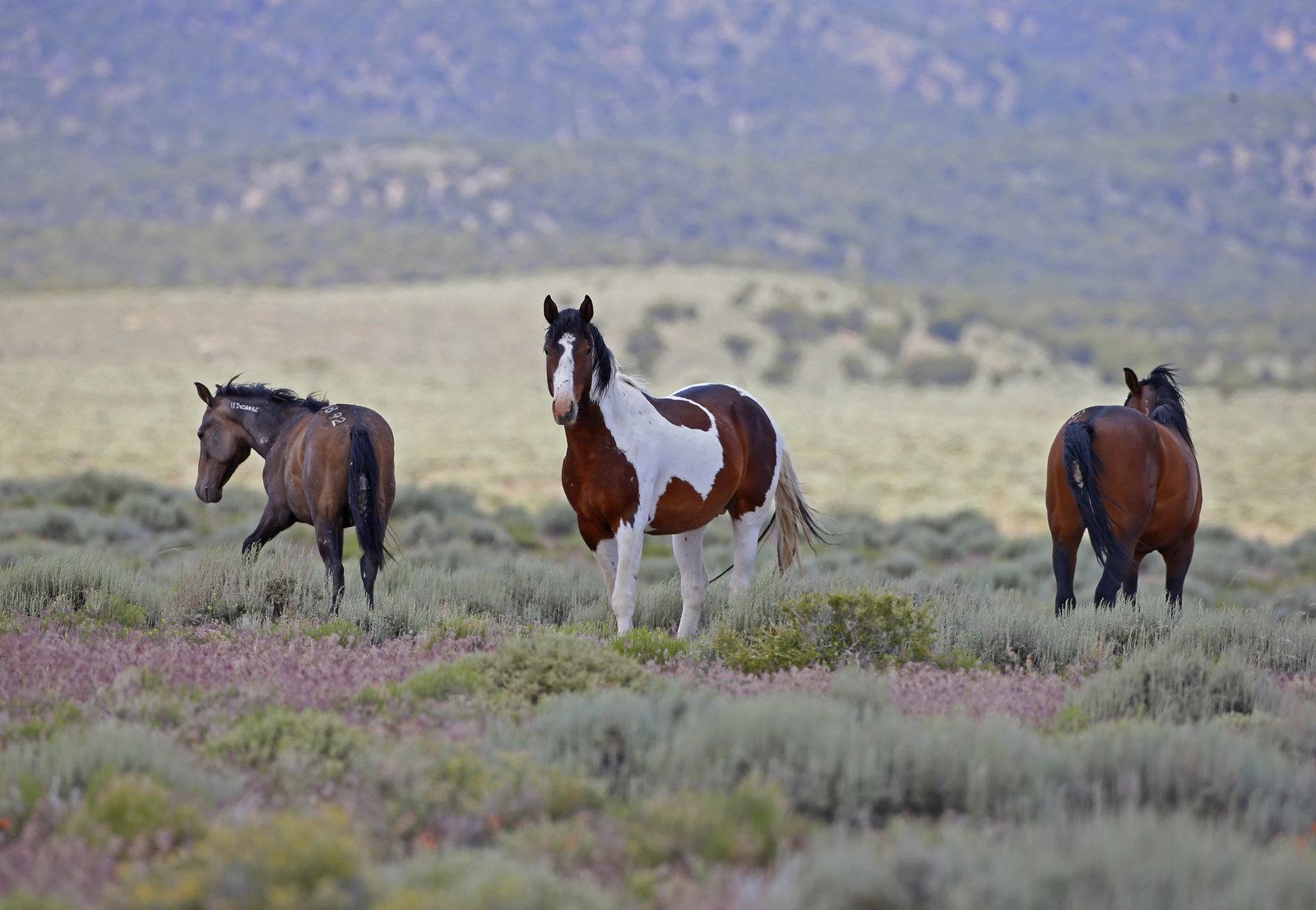 Last week, members of the US House Appropriations Committee voted to let the BLM begin euthanizing the horses.
The vote marks a major reversal in government policy, which has prevented the killing of wild horses and burros through various rules and regulations. The vote came after the Trump administration proposed allowing euthanasia or selling horses for slaughter.
Stewart introduced the amendment that would allow horses to be euthanized, arguing during a congressional meeting last week that the horses are suffering on the range. Opposing euthanasia, he said, is "like going into a Humane Society that has euthanized cats and dogs, as they do all the time, and saying, 'I want you to put them in a cage and starve them to death. That's my preferred solution.'"
Stewart later described his amendment in a statement to BuzzFeed News as "a compromise position to ensure the humane treatment of these animals." Under Stewart's amendment, which now goes to the Senate for approval, slaughtering horses for meat or commercial products will remain illegal.
But many animal advocates strongly oppose killing wild horses, saying it's inhumane.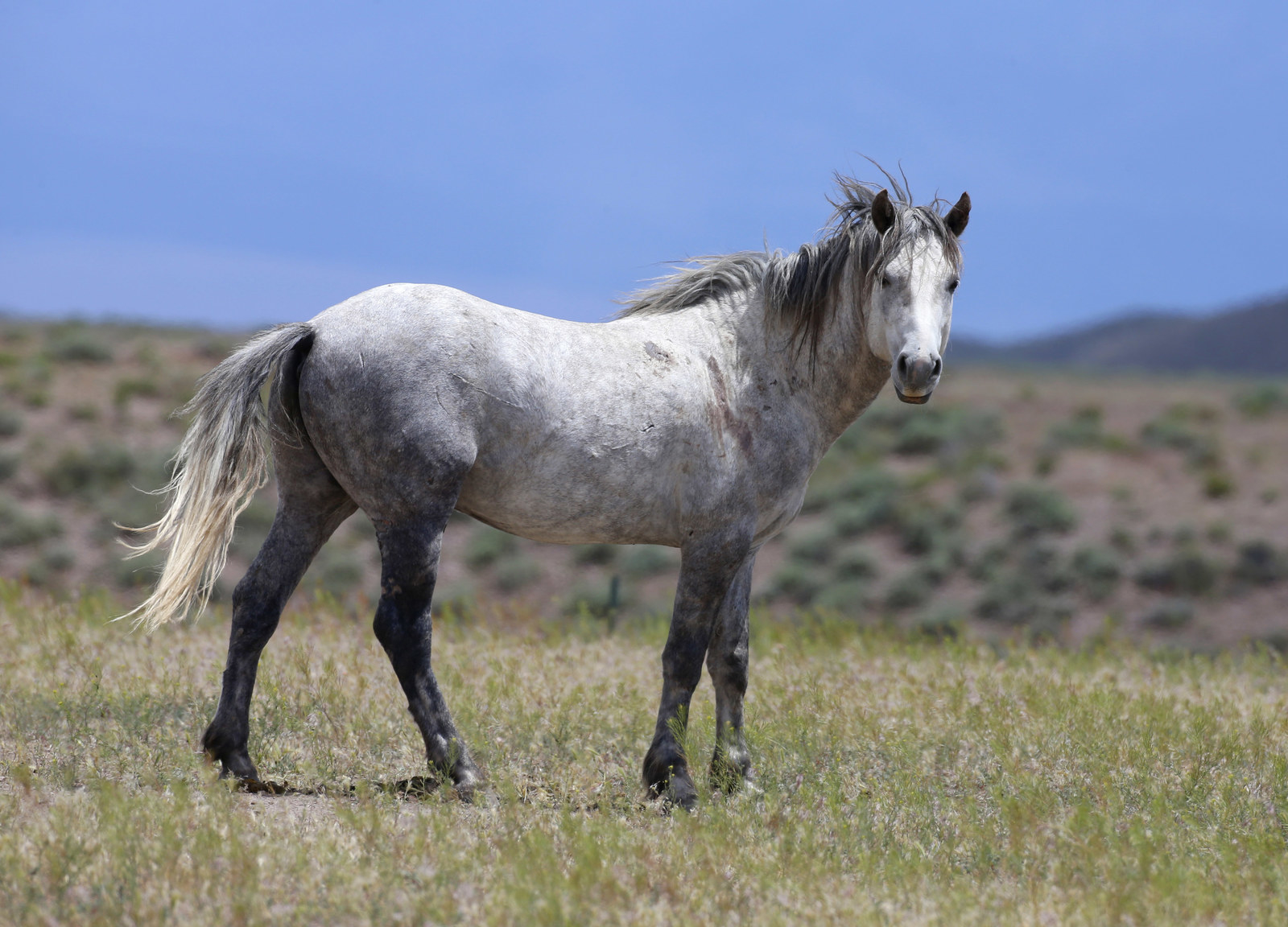 Marty Irby, a Humane Society spokesperson, said horses have a unique temperament that makes them different from other animals, such as cows and pigs, that people typically eat. Horses are "skittish" and "much more aware and alert than farm animals," he said, and they don't willingly or easily submit to slaughter.

"A cow doesn't even know what happened," Irby said. "Horses aren't like that. They're basically fighting until their last breath. It is much more inhuman."
Irby also pointed to the cultural significance of the animals, saying that "the country was built on the back of horses."
The American Wild Horse Campaign called last week's vote a "death sentence," and Sheila Schwadel, of the Pine Nut Wild Horse Advocates, said "we are disturbed to hear that our representatives are right now engaging in back room deals to destroy wild horses and burros while lying to the public saying they oppose 'slaughter.'"
Alternatives to euthanizing the horses include adoption and using birth control to limit reproduction. Those options have drawbacks as well, however, including that so far the methods have not solved the crisis.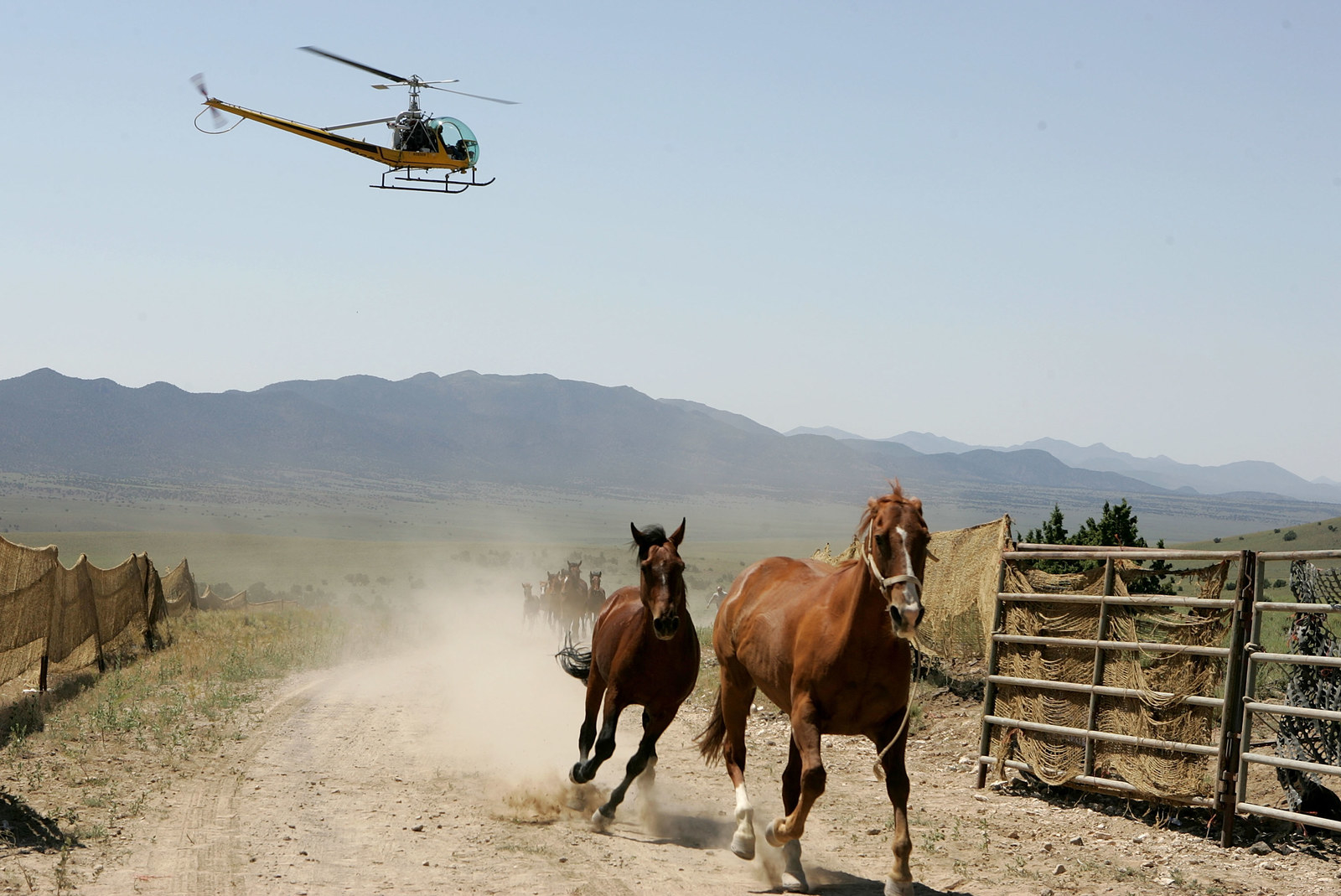 Opinion varies among advocates on how to deal with the problem, with some organizations in favor of leaving the horses alone, while others prefer various strategies to control the animals. One of the most popular methods is a birth control vaccine called PZP.
PZP, however, has some noteworthy drawbacks. Lutterman, with the BLM, told BuzzFeed News that the birth control only lasts for a year. Injecting tens of thousands of mares with PZP is also labor-intensive.
"That means gathering and treating 29,000 to 30,000 animals every year," he said. "What we really need is a longer lasting fertility control vaccine."

Another popular option is finding people to adopt the horses. But that too has drawbacks, the biggest being that the number of people willing to take the horses has fallen over the last decade. Lutterman said that in fiscal year 2017, about 3,000 animals were adopted.
The challenges that come with these two solutions have consequently exasperated some westerners.
"What we have been doing over the last decade is not working," Rep. Mark Amodei, a Nevada Republican who supported Stewart's euthanasia amendment, told BuzzFeed News.
But wild horse advocates say solutions like birth control haven't been fully tapped. And people on both sides of the issue aren't happy with the BLM's approach.
Several wild horse advocates told BuzzFeed News that the problems with birth control and adoptions have to do with the way they have been administered, not with the concepts themselves.
Willis Lamm, a spokesperson for the Alliance of Wild Horse Advocates, said "the BLM has really screwed up," and blamed Congress for funding issues.
Gillian Lyons, a wildlife fertility specialist at the Humane Society, also said her organization supports birth control efforts.
"We have told the BLM for 15 years that they cannot keep removing horses from the range and putting them in holding facilities," Lyons said. "Now as a result of their own failure to pick up on what everyone was telling them, they want to euthanize the horses."
Schwadel also blamed the BLM over the issue, saying, "it is not about lack of options, it's about long standing federal mismanagement."
On the point of mismanagement, at least, Adams, the county commissioner from Utah, agreed.
"This is the only species the BLM manages and they just don't know how to do it," he said.
Lutterman expressed sympathy about the still-growing problem, and said the BLM has invested millions of dollars into finding a longer-lasting fertility control treatment. But in the meantime, as the debate rages and euthanasia looms on the horizon, he acknowledged that his agency simply may not have many great options.
"We just don't have a good solution right now," Lutterman said. "We're sort of stuck between a rock and a hard place."