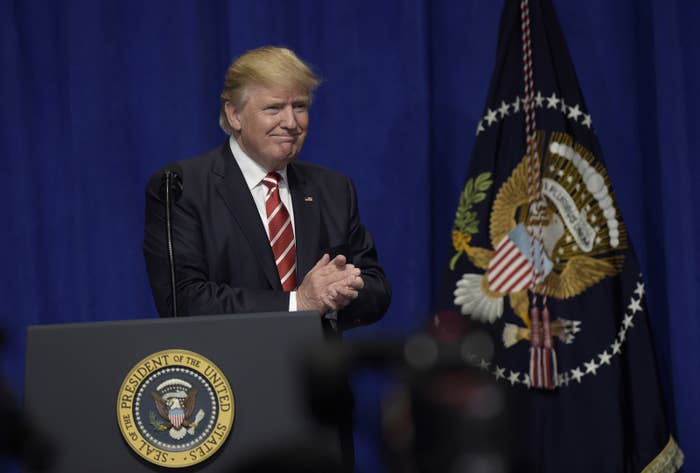 President Donald Trump on Monday falsely claimed the "dishonest press" has failed to report on terrorist attacks, asserting the media deliberately ignores attacks for unspecified "reasons."
"All across Europe you've seen what happened in Paris and Nice," Trump said in a speech to troops at MacDill Air Force Base in Florida. "All over Europe it's happening. It's gotten to a point where it's not even being reported. And in many cases the very, very dishonest press doesn't want to report it."

"They have their reasons, and you understand that," he said without elaborating.
After questions were raised about his unsubstantiated claim, the White House released a long list of attacks — the majority of which have been extensively covered by major US news organizations.

The list was distributed to news outlets Monday evening and includes 78 attacks it described as "executed or inspired by" ISIS. The White House said most of the incidents didn't get adequate media coverage, though it did not specify which ones. But contrary to Trump's claim, the majority of the incidents on the White House list were in fact reported by Western media.
During a contentious interview Tuesday on CNN, White House senior advisor Kellyanne Conway doubled down on Trump's claim that terrorism was inadequately covered and that the list supported the president's argument. She said that there are "brutal attacks" that get coverage, but that the "other ones on the list not so much."
After CNN's Jake Tapper pointed out that high-profile incidents, such as Nice and Paris, "were on the list of under covered attacks," Conway responded that "as were dozens and dozens of others."
However, BuzzFeed News researched all 78 incidents on the list and found Western news coverage for all but seven of them — not "dozens and dozens." At least some of the other seven were likely covered as well, but the White House provided too little information to immediately narrow them down.
The attacks on the list fall into two general categories:
1. High-profile attacks that received massive amounts of media coverage.

The White House list includes incidents such as the 2015 San Bernardino attack that left 14 people dead. BuzzFeed News produced dozens of stories about that attack, many of which were updated scores of times by teams of journalists. Most other major US news organizations — CNN, the New York Times, etc. — adopted a similar strategy, resulting in hundreds of US news stories about the incident. The Los Angeles Times even won a Pulitzer Prize for its coverage.
Many of the other attacks on the list follow a similar pattern. For example, the list includes attacks in Paris against the satirical newspaper Charlie Hebdo in January 2015 and against multiple targets in November 2015. The later attack killed nearly 200 people at multiple locations.
Other major incidents on the list include an attack in Nice, France; the downing of a Russian plane over Egypt; a suicide bombing in Istanbul; and bombings in Brussels.

Western news organizations mobilized entire teams after these incidents and collectively wrote thousands of news stories.
2. Smaller attacks that also received coverage.
Not every incident on the list resulted in scores of injuries and deaths. The list includes, for example, a 2015 incident during which four people at the University of California, Merced, were wounded by a man with a knife.
Also on the list: a 2016 machete attack by a teenager against a Jewish teacher in Marseille, France; a 2016 bombing of a Sikh temple in Essen, Germany; and a 2015 shooting in Garland, Texas.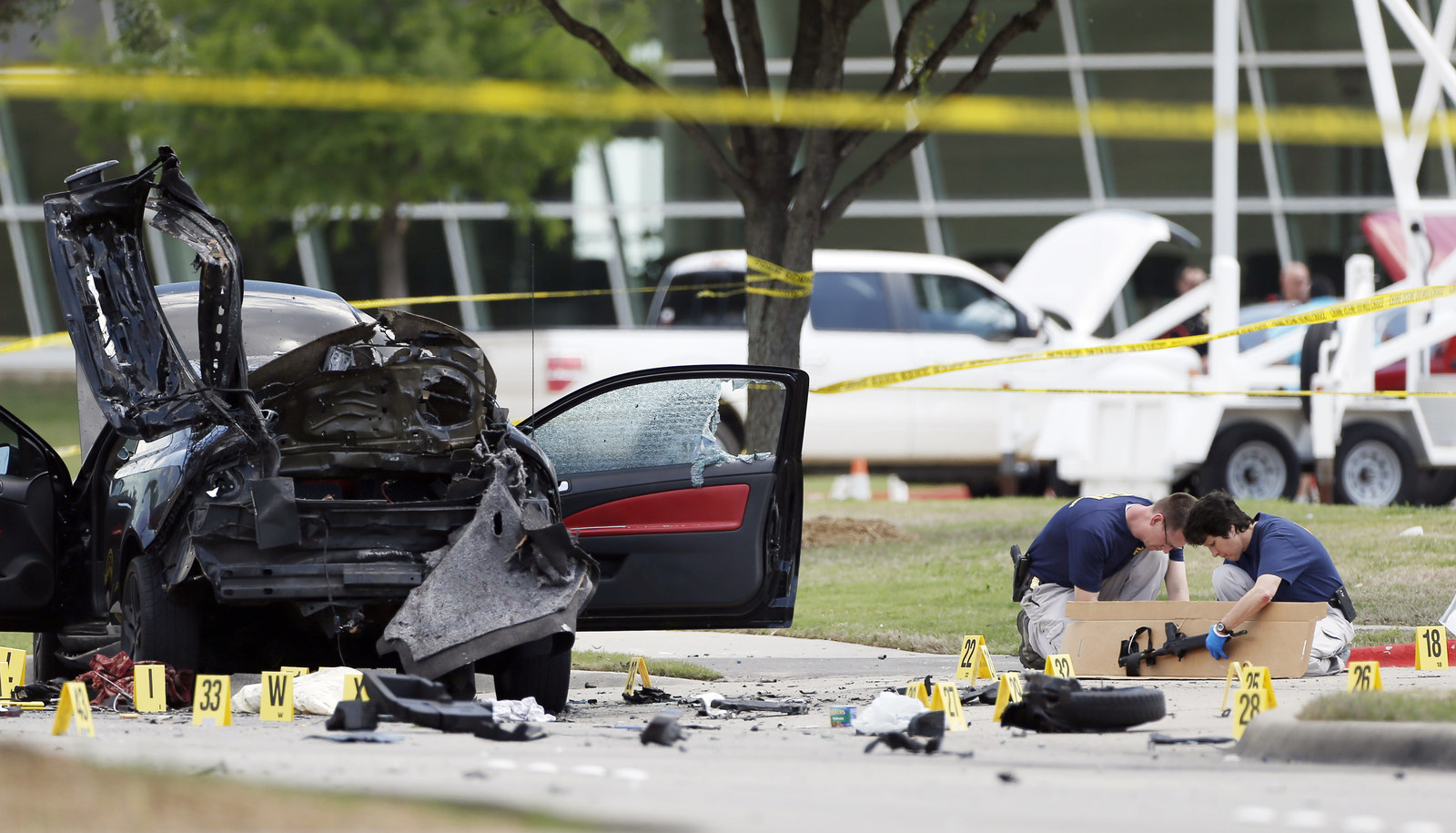 Other incidents — including two shootings in Bangladesh in 2015 that each left one person dead — were even more obscure but also received news media attention.
Another on the list, in Villejuif outside Paris in April 2015, was foiled by authorities before it took place. The operation by police to stop the attack — aimed at churches in the French capital — was nonetheless covered extensively by French and other Western media outlets.
The White House did not point to any attacks on the list that supported Trump's contention that terrorism is "not even being reported."

The abundant, easily accessible news coverage about the attacks on the list leaves many unanswered questions about what Trump was talking about and why the White House indicated most events on the list deserved even more attention.
CORRECTION
The attack in San Bernardino, California, left 14 people dead. This post originally misstated that number.
Francis Whittaker and Jules Darmanin contributed reporting to this article.