Officials on Friday identified Cedric Larry Keith Ford, 38, of Newton, Kansas, as the man who opened fire Thursday afternoon at a turf company in Hesston. He killed three people and wounded at least 14 others.
Here's what we know about Ford:
Ford worked at Excel Industries, the place where the shooting happened.
Ford's Facebook page listed his job as a painter at Excel. During an on-air interview, another man who identified himself as an employee at Excel said Ford was "nice."
Ford posted often on Facebook often about his job, including in August when he wrote, "First day back to work time to get back to the money!"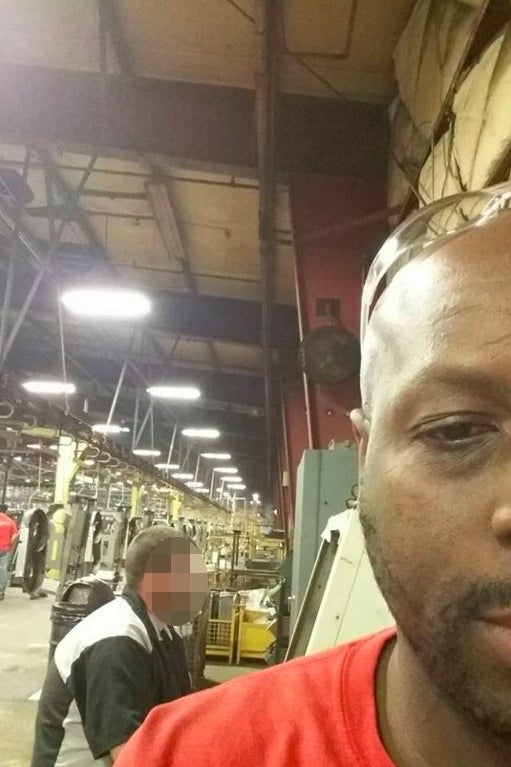 Ford was interested in guns and repeatedly posted about them before the shooting.
In one photo, a man who appears to be Ford can be seen holding an assault rifle. Ford debated the photo with several friends in the comments, saying at one point "Lol I'm ok really just doing my thing as things."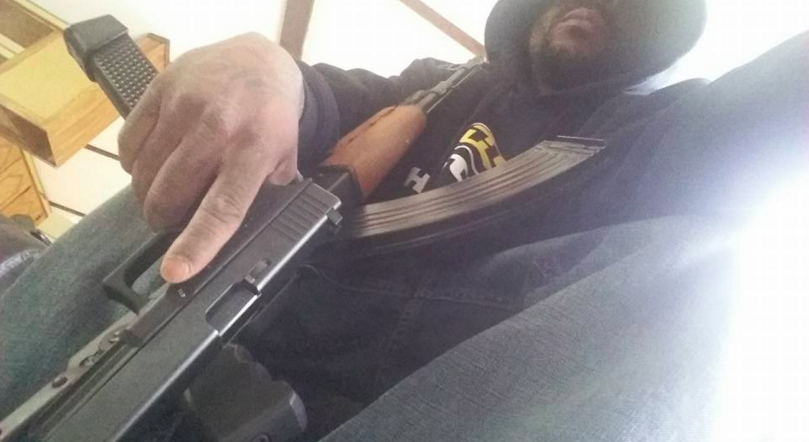 Ford also posted a photo of a handgun in January.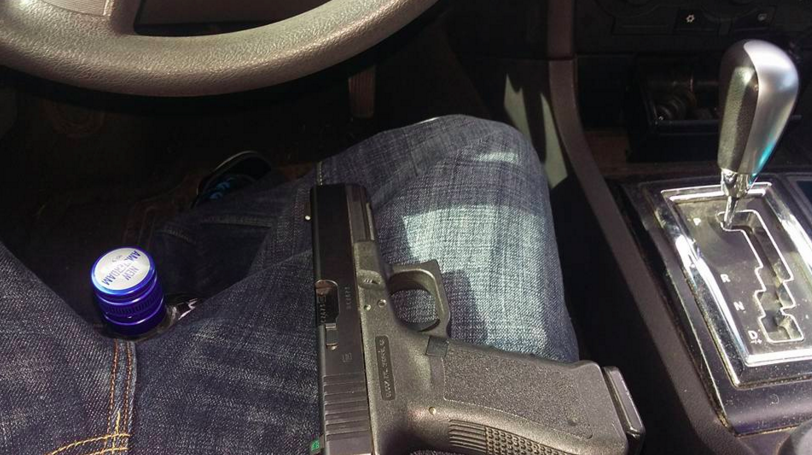 In September, Ford also posted a video of himself shooting an assault rifle into a field.
Ford listed his hometown as Miami and had a criminal history in that state.
* In 1996, a court in Florida, convicted Ford of illegally carrying a concealed firearm.
* In 1997, he faced charges on prowling and possession of burglary tools.
* In 2000, he was found guilty of burglary, grand theft, and fleeing police.
* In 2005, he was charged with battery. Prosecutors later dropped the case.
Ford's 2005 battery charge stemmed from domestic violence.
Miami police officers arrested Ford early in the morning of Feb. 16, 2005, after his live-in girlfriend called 911 asking for help, according to a police affidavit released to BuzzFeed News under Florida's freedom of information laws.
"On the incident date, the victim and defendant were involved in a verbal altercation," the affidavit states. "The altercation escalated when the defendant became angry. The defendant grabbed the victim by the neck and punched her in the head."
The affidavit goes on to note that the woman suffered a bruise to her left forehead and that Ford was taken into custody.
According to court records, Ford was charged with misdemeanor battery and was released from jail, but given a "stay away order" to protect the woman.
The case was scheduled to go to trial, but prosecutors dropped the charges shortly before the assigned date after one of the parties filed a motion to withdraw the stay away order.
On Facebook, Ford listed his current home as Newton, Kansas. He also appeared to have a family.
Numerous pictures on Ford's Facebook page showed him with two young children. On one photo of the children posted in January he wrote simply, "my life."
Ford also posted numerous pictures of cars and his car stereo on Facebook.
An hour and a half before the attack, Ford was served with an order for protection from domestic abuse.
Harvey County Sheriff, T. Walton said his office served Ford with the order at the Excel facilities around 3:30 p.m. on Thursday, and indicated that this was the likely cause of the attack which began at around 5 p.m.
"He was upset when he was served the protection from abuse order," Walton said.
A PFA is a civil court mechanism ordering an alleged abuser not to have contact with a victim, according to the Kansas Coalition Against Sexual and Domestic Violence. To qualify for a PFA order, the victim must have a specific relationship with the abuser.
The PFA was filed on Feb. 5 by a woman who said she was Ford's live-in girlfriend, the Wichita Eagle reported.
"Cedric and I were verbally fighting," the woman wrote in her petition. "It became physical by him pushing me, then grabbing me. He put me in a chokehold from behind — I couldn't breathe."
A local police report from that day classified the incident as domestic violence with no children present, the Eagle reported, noting that the woman who filed the complaint did not have children with Ford.
The woman's petition for protection also notes that Ford had serious mental health issues.
"He's an alcoholic, violent, depressed," the woman wrote. "It is my belief he is in need of medical and psychological help!"
The order of protection prohibited Ford from entering the house he shared with the woman or from contacting her or her children.
Ford's choice of victims appeared to be random.
Ford did not target specific people at the plant but rather shot at "random," Sheriff Walton said at a press conference on Friday. There was no indication that the shooter said anything to the victims. For did not appear to have left a note.
Ford was killed at the scene. A spokesperson for the Hesston Police Department told BuzzFeed News that Hesston Police Chief Doug Schroeder took him down.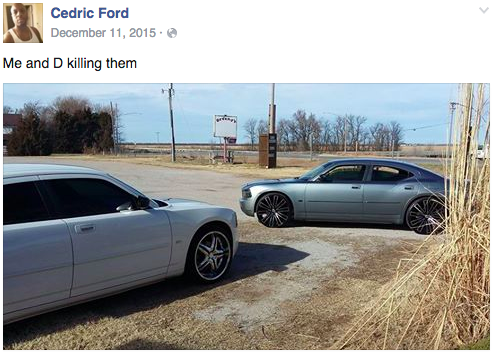 Calls placed to Ford's other family members were not immediately returned.