This Is What Protests Looked Like Four Days After The Eric Garner Chokehold Decision
Protesters took to the streets in New York City, Hollywood, Anchorage, Salt Lake City, and other places.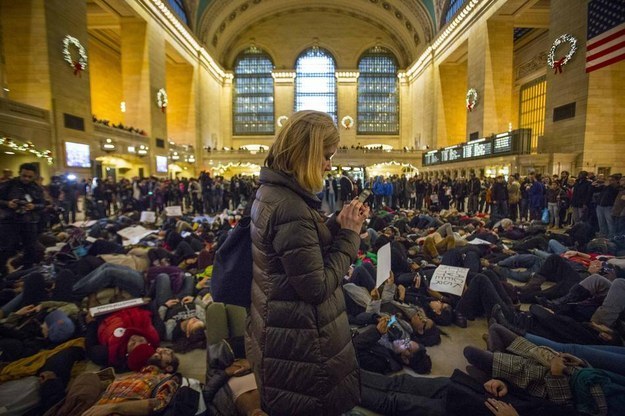 Four days after a grand jury cleared the officer who killed Eric Garner, protests continued in New York and other cities Saturday.
In addition to New York, cities that saw protests Saturday included Los Angeles, Anchorage, and Salt Lake City. The demonstrations came after a grand jury cleared New York City Officer Daniel Pantaleo Wednesday. Pantaleo put Garner in a chokehold in July, which ultimately killed him.
The is what the protests looked like:
New York City:
Protesters marched in Times Square, Grand Central Terminal, and several stores, among other places.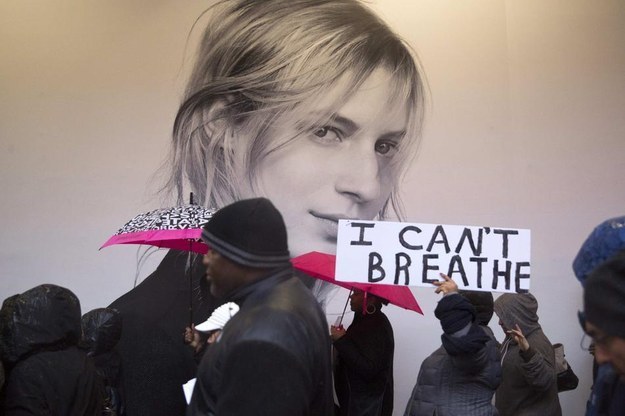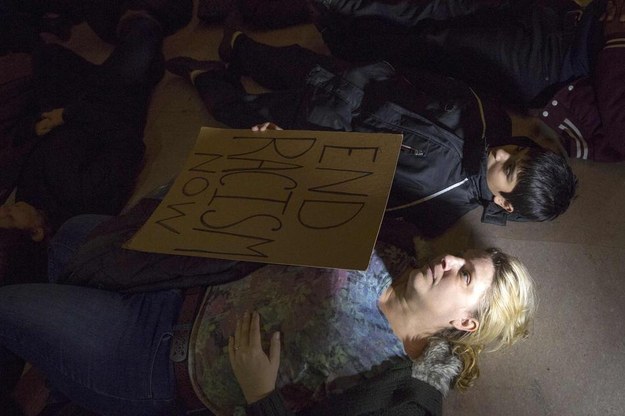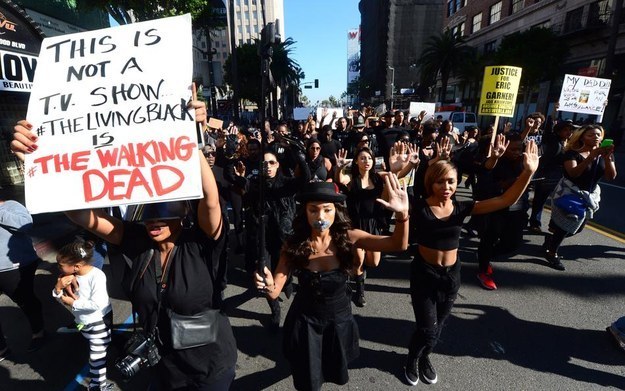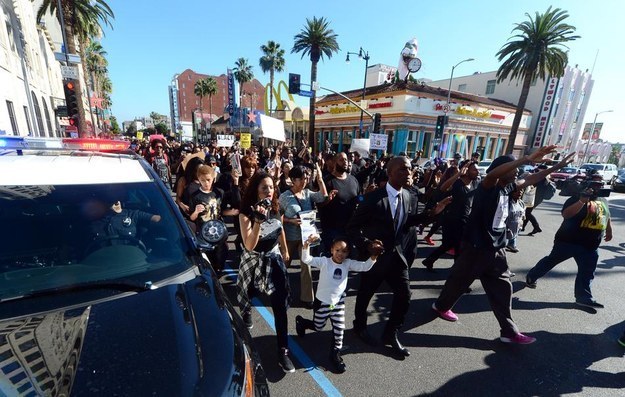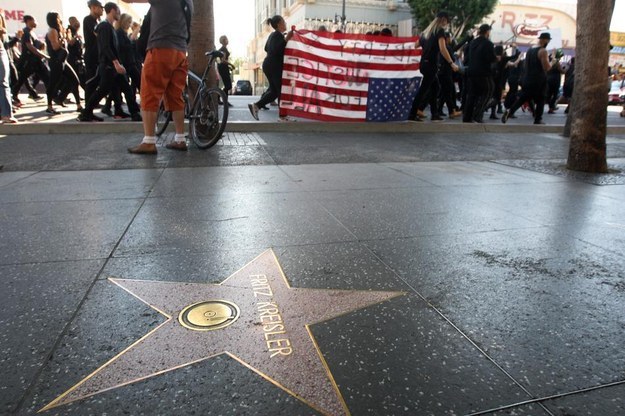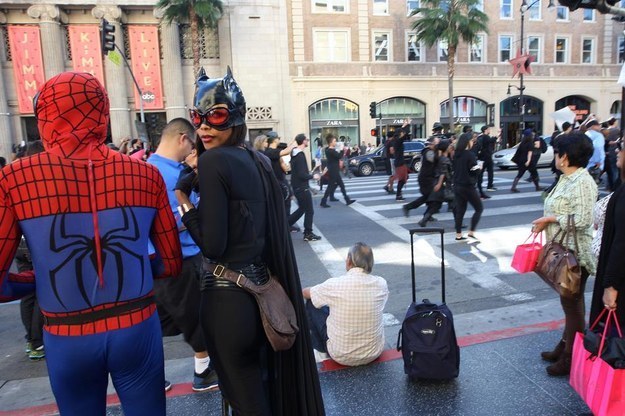 Anchorage:
Protesters marched through the snowy streets of downtown Anchorage Saturday afternoon.
Salt Lake City:
A group of more than 200 people marched in downtown Salt Lake City Saturday night.