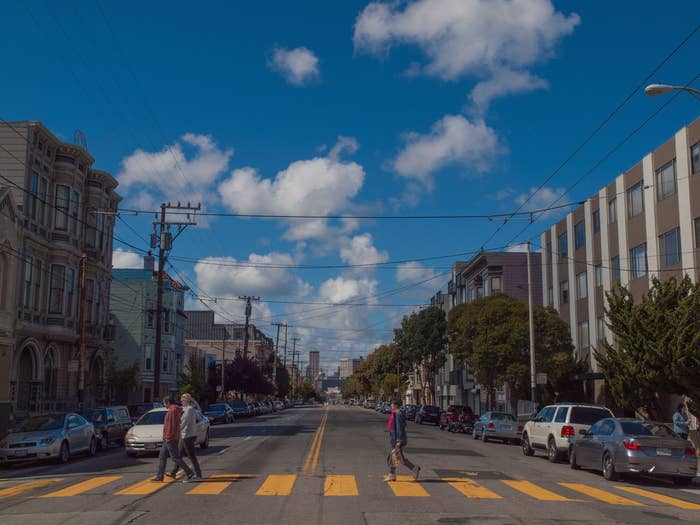 A new report ranked America's cities according to how likely pedestrians are to die in them from vehicle collisions.
The report — released by Smart Growth America — looked at the share of people who walk to work as well as respective cities' fatality numbers. It found that 47,025 pedestrians died as a result of car crashes between 2003 and 2012. Another 676,000 were injured.
The report also notes that "children, older adults and people of color suffer disproportionately from traffic violence."
The report found that nine of the 10 most dangerous metro areas are located in the south:
1. Orlando-Kissimmee, Florida
2. Tampa-St. Petersburg-Clearwater, Florida
3. Jacksonville, Florida
4. Miami-Fort Lauderdale-Pompano Beach, Florida
5. Memphis, Tennessee-Mississippi-Arkansas
6. Birmingham-Hoover, Alabama
7. Houston-Sugar Land-Baytown, Texas
8. Atlanta-Sandy Springs-Marietta, Georgia
9. Phoenix-Mesa-Scottsdale, Arizona
10. Charlotte-Gastonia-Concord, North Carolina-South Carolina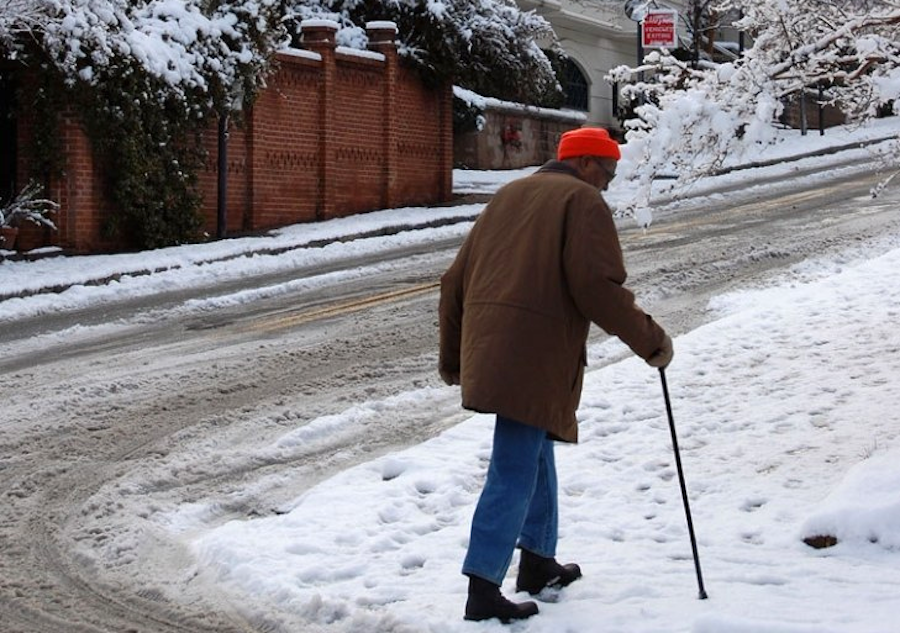 And here are the 10 safest metros for pedestrians:
1. Boston-Cambridge-Quincy, Massachussetts-New Hampshire
2. Pittsburgh, Pennsylvania
3. Seattle-Tacoma-Bellevue, Washington
4. New York-Northern New Jersey-Long Island, New York-New Jersey, Pennsylvania
5. San Francisco-Oakland-Fremont, California
6. Minneapolis-St. Paul-Bloomington, Minnesota-Wisconsin
7. Portland-Vancouver-Beaverton, Oregon-Washington
8. Chicago-Naperville-Joliet, Illinois-Indiana-Wisconsin
9. Rochester, New York
10. Cleveland-Elyria-Mentor, Ohio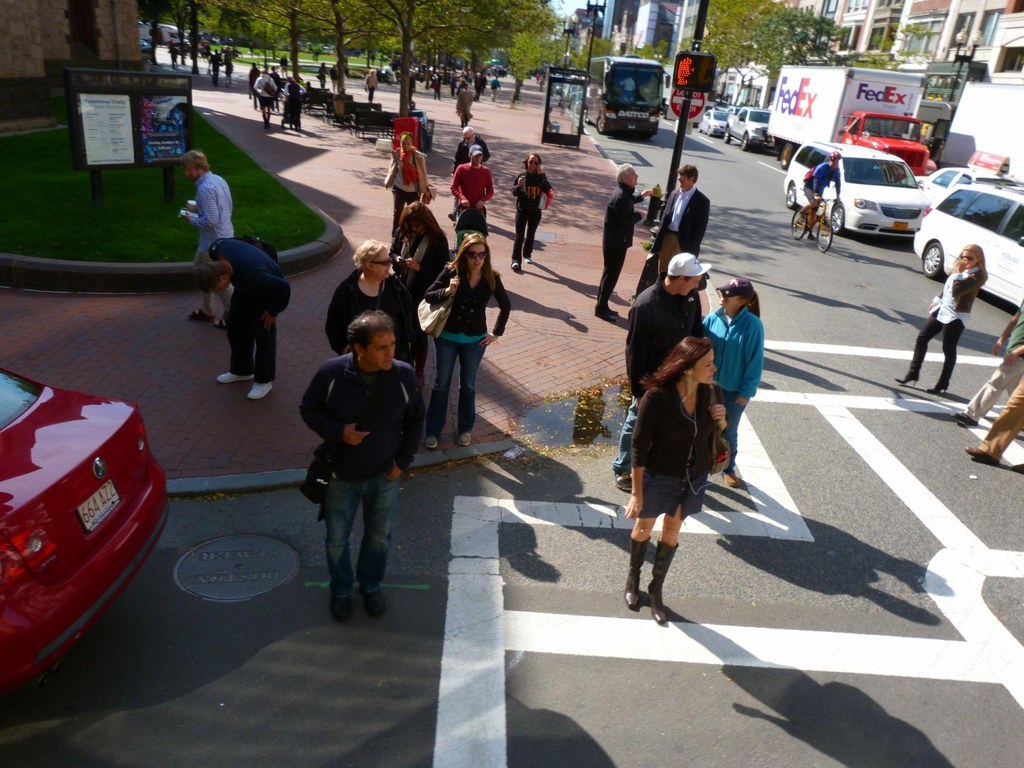 So what's going on? What makes some American cities death traps, while others are comparative pedestrian paradises?
One big factor may be age.
The report points out that the dangerous cities grew up after World War II, when a burgeoning car culture prompted cities to adopt wider streets, higher speed limits, and lower population densities. By contrast, the safer cities — which had more people walking to work — tend to have denser populations, as Sarah Goodyear at City Lab observed earlier this week.
These factors make a huge difference. The report calls speeding, for example, a "leading cause of preventable deaths." And ultimately more than half of America's pedestrian deaths over the last decade happened along arterials — those massive streets built to carry a lot of cars at high speeds.
The report's authors consequently argue that "design matters" and that some streets are simply set up in dangerous ways.
After reading the report I was also curious what else the cities at either end of the spectrum might have in common. After all, Seattle isn't terribly old, at least compared to Boston. And Phoenix lies well outside of the south, where many other dangerous cities are located.
So I compared the cities by a few different measures.
This is how the safest and most dangerous cities compare by income. First, per capita:
Median household income looks similar:
And poverty rates for these cities show about the opposite trend, with generally greater pedestrian safety in cities with a smaller share of the population living below the poverty line: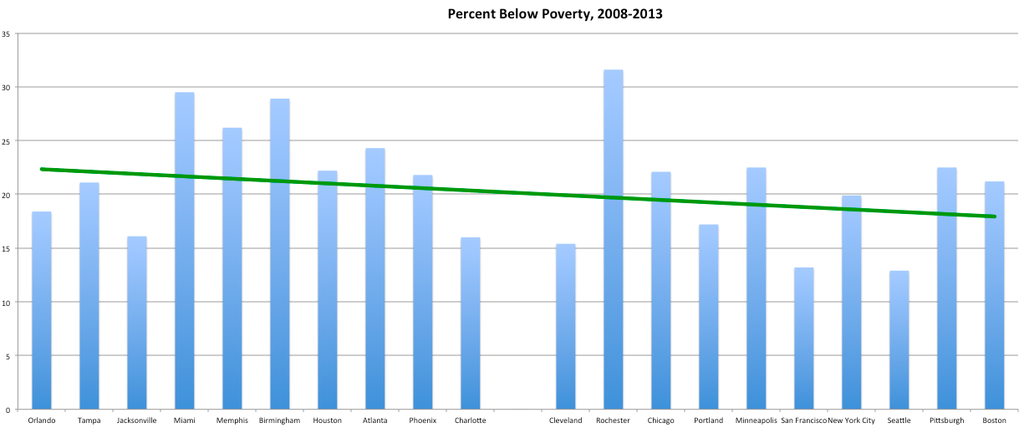 These are loose trends and this data obviously doesn't indicate causality — higher incomes don't magically create safer walking conditions or vice versa. But it is interesting that these particular cities "cluster" somewhat along economic lines much as they cluster by age or geography. In fact, a city like Phoenix actually fits in better with its dangerous cohorts when grouped this way.
Another similarity these cities share is climate.
One of the first things that jumped out at me when I saw this report was that the dangerous end of the spectrum seemed to be filled with hotter cities, while the safer end mostly included cooler cities. Climate data bears that out; when I graphed the cities by their average temperatures, safe cities looked more like other safe cities and dangerous cities looked more like other dangerous cities.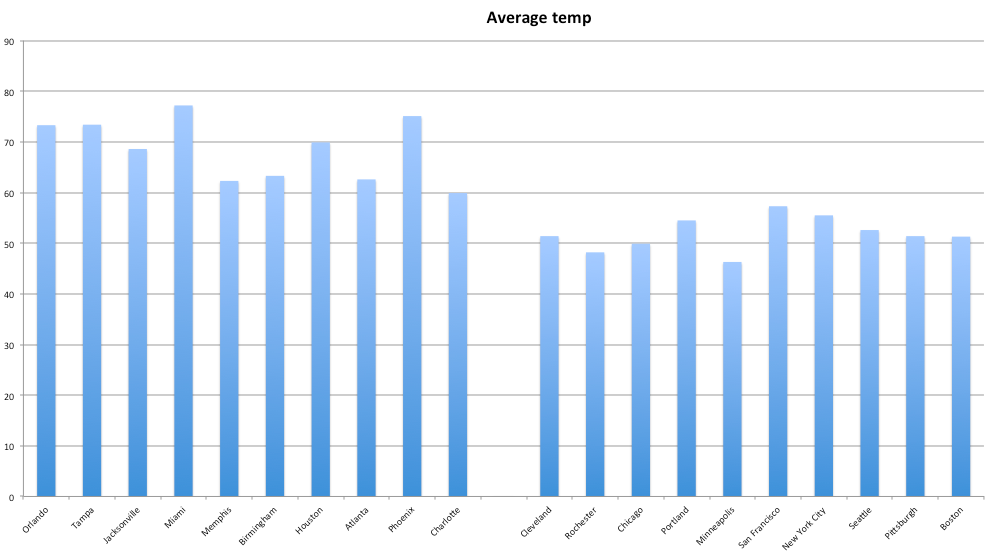 So does that mean that people enjoy walking more in cooler weather? I don't know; it could very well be a historical coincidence that more walkable cities are cooler. But weather certainly factors into people's transportation decisions and better understanding "walking weather" could help cities design for their strengths and weakness. And in any case, I was surprised to see how similar average temperatures were in the safer cities.
The report concludes by calling for more research, improved funding for better infrastructure, and a national transportation policy that would take into account pedestrian and cyclist safety.