The Accused Benghazi Attack Mastermind Could Face The Death Penalty In The U.S.
A new indictment against Ahmed Khatallah includes 17 new counts, some of which are punishable by death.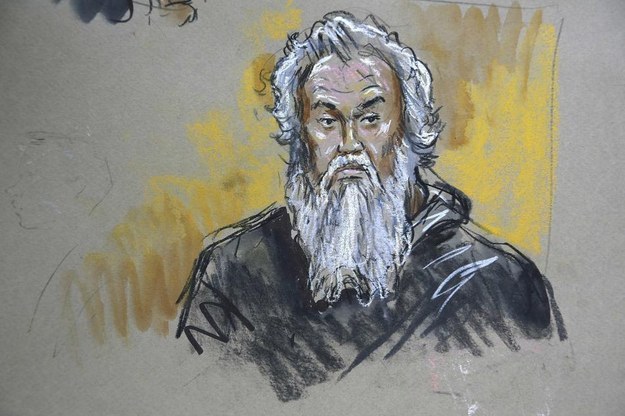 The U.S. government believes Ahmed Abu Khatallah was a ringleader in the 2012 attack on the U.S. Consulate in Benghazi, Libya, and a new federal indictment charges him with an array of crimes related to the incident.
The indictment, announced Tuesday, includes 18 counts that range from conspiracy to murder to supporting terrorists. Prosecutors had previously charged Khatallah with conspiracy, but 17 of the counts in the indictment are new. The charges stem from the Sept. 11, 2012, attack on the U.S. Consulate in Benghazi. The attack resulted in the death of U.S. Ambassador J. Christopher Stevens, as well as three other Americans.
Tuesday's indictment accuses Khatallah of being a leader in an "Islamic extremist militia" that wanted to bring Sharia law to Libya. Before the attack happened, Khatallah told others in his group that there was a U.S. facility in Benghazi that he believed was gathering intelligence, the indictment reveals.
Later, on the night of the attack, Khatallah allegedly drove fighters to the compound and coordinated their efforts. The indictment adds that he eventually made it inside and supervised as the fighters plundered the facility.
Khatallah, a Libyan citizen, was captured in June during a commando raid on the outskirts of Benghazi.
Several of Khatallah's new charges carry potential death sentences.
The Justice Department statement revealed that 10 of Khatallah's charges carry potential death sentences. His other charges carry lengthy prison sentences.
Khatallah has pleaded not guilty to the previous conspiracy charge. His attorney also told the AP that prosecutors have failed to present evidence linking him to the case.