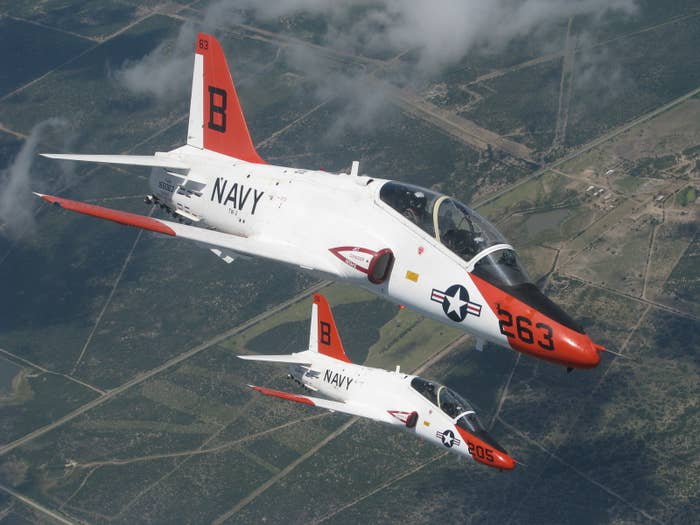 The US Navy has identified two pilots killed during a training flight Sunday, confirming that both had been on board a missing jet later confirmed to have gone down in eastern Tennessee.

Lt. Patrick L. Ruth, 31, of Metairie, Louisiana, and Lt. j.g. Wallace E. Burch, 25, of Horn Lake, Mississippi, died when their T-45C Goshawk went down in the Cherokee National Forest, the Navy said in a statement Tuesday. Both pilots were assigned to a training squadron based at Naval Air Station Meridian, Mississippi.

Ruth had been in the Navy for nine years, and with the VT-7 squadron since 2015, the statement said. Burch had served for three years, and joined the squadron in 2016.
The cause of the crash now under investigation, Navy officials said Tuesday.

The jet had been flying near Tellico Plains, Tennessee, Sunday night but did not return to base, according to an earlier statement the US Navy provided to BuzzFeed News Sunday. According to that statement, the T-45C was carrying an instructor and a student at the time it disappeared.
Around the same time that the jet was reported missing, the Navy learned of a plane crash in the same area of Tennessee where the pilots had been training. Military investigators, working with local officials, determined Monday that the plane that crashed was the missing Navy aircraft.
Monroe County Emergency Management Director David Chambers told local news station WVLT Sunday that emergency responders at the scene of the jet crash Sunday night found that "there was no sign of survivors" when they reached the cockpit area.
According to WBIR, officials sent helicopters to look for parachutes in the area but were unable to find any.