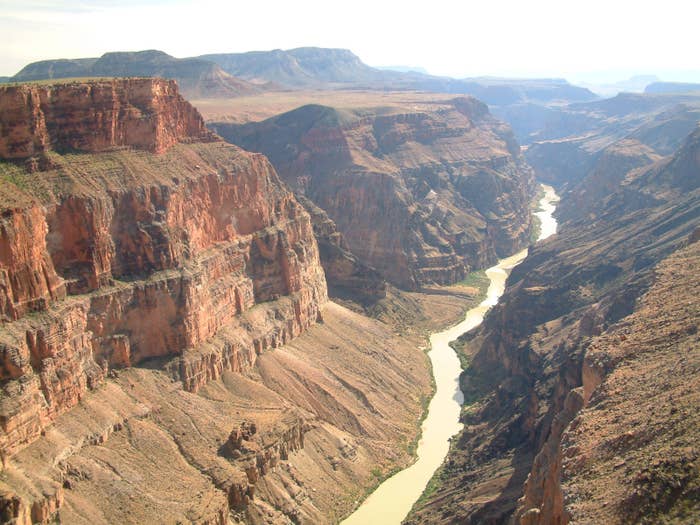 The Trump administration continues to add to a growing list of national monuments it won't try to rescind or modify — suggesting the administration may be taking a moderate approach to western land management, andfueling hopes among conservationists that a feared assault against public wilderness space isn't on the horizon.
On Wednesday, the US Interior Department announced it would not recommend changes for California's Sand to Snow National Monument. The decision comes on the heels of Interior Secretary Ryan Zinke's announcement earlier this month that he would not recommend changes to the Grand Canyon-Parashant National Monument in Arizona, noting that the area "has some of the most pristine and undeformed geological formations in North America."
The recommendations are part of an ongoing review of 27 national monuments that President Donald Trump ordered in April. The review order, which will determine if the monuments should be altered or even nullified, followed significant criticism to monument designations made by former President Barack Obama in the waning days of his administration.
At the time he ordered the review, Trump called the designations "another egregious abuse of federal power," echoing a number of western lawmakers who had protested the former president's move. Conservationists responded with dismay, fearing that Trump was preparing to strip vast wilderness areas of environmental protections while opening them up for oil drilling and coal mining.
What has actually played out over the last four months, however, has been something more moderate. Zinke has already announced that he won't recommend changes to six national monuments: Grand Canyon-Parashant in Arizona; Upper Missouri River Breaks in Montana; Canyons of the Ancients in Colorado; Craters of the Moon in Idaho; Hanford Reach in Washington; and now Sand to Snow National Monument in California.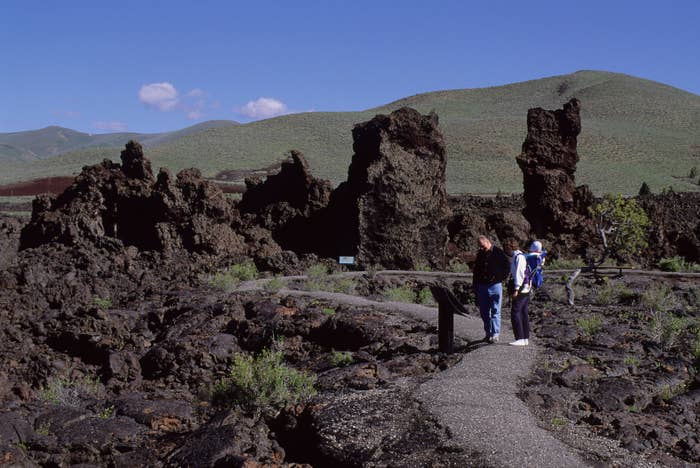 Though more than 20 monuments are still under review, the six Zinke has already cleared represent roughly 2.6 million acres of Western land. Together, they suggest that at the very least the Trump administration isn't readying an all-out war against public land and wilderness space. The rest of the reviews are expected to be completed by the August.

The announcement removing Grand Canyon-Parashant from review is also particularly significant because, at more than 1 million acres, it's the third largest monument Zinke was considering for changes. Only Bears Ears and Grand Staircase-Escalante, both in Utah, are bigger. Those monuments are widely controversial — opponents argue the environmental protections have a negative impact on the local economy — and are widely seen as having sparked the review in the first place.
This isn't to say the Trump administration has turned into a conservationist's dream come true. It has chipped away at a number of environmental regulations and Zinke himself has overseen aspects of that process, with the Interior Department working to advance Trump's goal of boosting domestic energy production.
Even more notable, at least to those watching public lands, was Zinke's recommendation in June to shrink Bears Ears National Monument, which Obama created amid great controversy in December.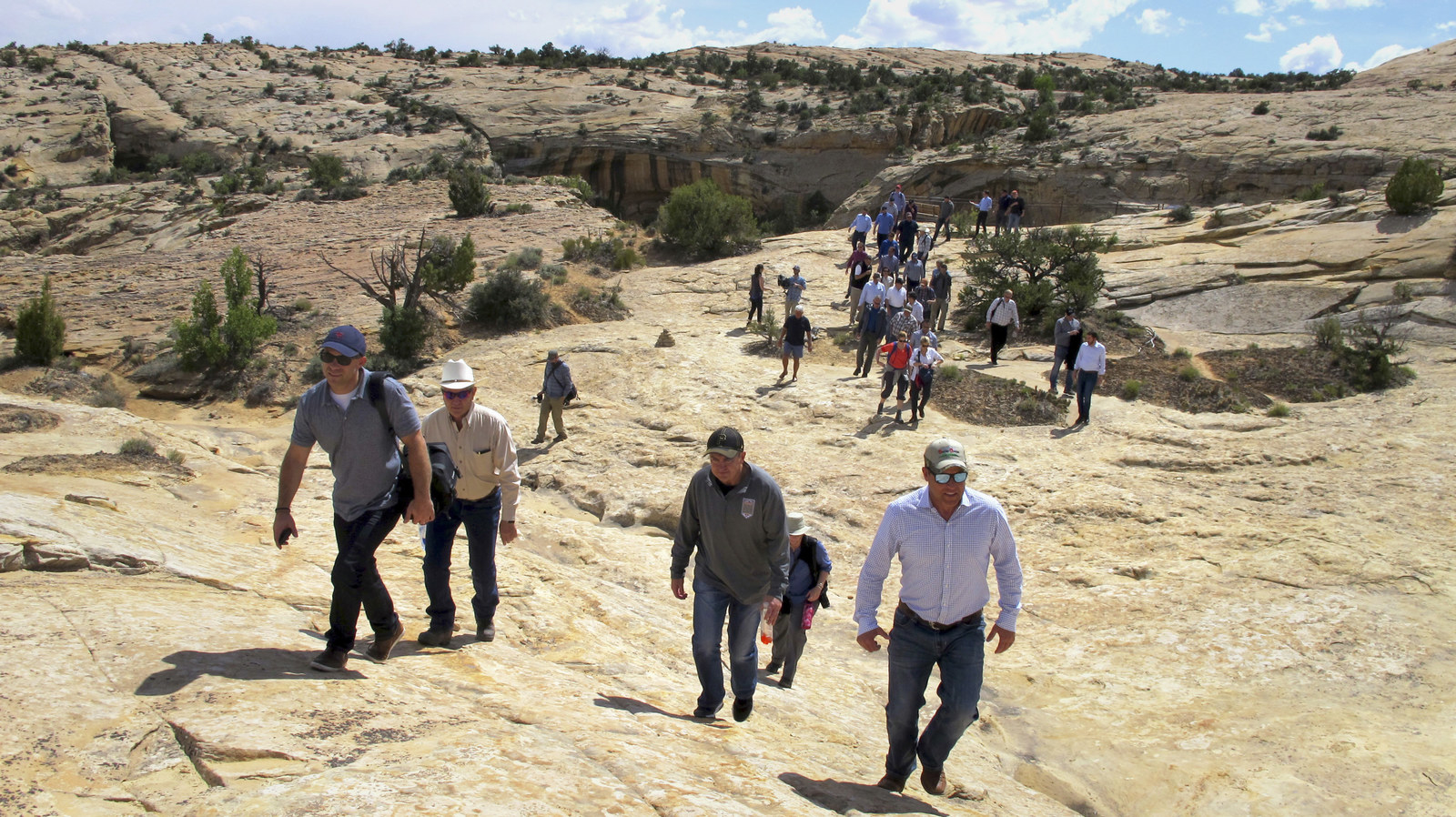 But even that recommendation was a far cry from more drastic steps — namely abolishing it altogether — that many had anticipated. After Obama designated Bears Ears, Republican lawmakers including Sen. Mike Lee and Rep. Rob Bishop, as well as local leaders, asked Trump to rescind the monument. Reversing a designation is legally uncharted territory and conservation groups prepared lawsuits in response, but people on both sides seemed to think there was a real possibility that Trump would try to completely unravel Bears Ears National Monument. That didn't happen.

These less-extreme-than-anticipated moves haven't necessarily won the Trump administration friends among members of the conservation community, many of whom argued that the review shouldn't be happening in the first place.
"The secretary is charged with the stewardship of our monuments and public lands," said Tim Peterson, a program director at wild land advocacy group the Grand Canyon Trust. "The drip of announcing one at a time to be free from the threat of alteration is like someone who is responsible for doing the dishes announcing that they will not break at least four of the 27 dishes they are supposed to wash."
Peterson's sentiment was echoed by many who spoke with BuzzFeed News Friday, including Rep. Raul Grijalva, an Arizona Democrat, who criticized the review process for being "secretive and shadowy."
"I'm glad that the Grand Canyon is off the list of review" he added. "But I don't feel any of the monuments listed should be under review. Period."
Matthew Gross, a spokesman for the Southern Utah Wilderness Alliance, went even further, insisting the review is "unnecessary, arbitrary, and a total sham."

"This is not a merit-based review," Gross said in an email. "The only guiding principle seems to be Secretary Zinke wetting a finger to the political winds before flipping a coin."
Still, conservationists have welcomed the news that Grand Canyon-Parashant and other monuments are no longer facing potential removal.
Dan Hartinger, with The Wilderness Society, said the Trump administration seems to "understand that these announcements are good news," adding that Zinke's decisions could ended up defining his legacy.
Hartinger and others expressed a cautious hope that the remaining monuments will emerge from the review without changes.

"I'd say we are hopeful," he added, "but concerned."