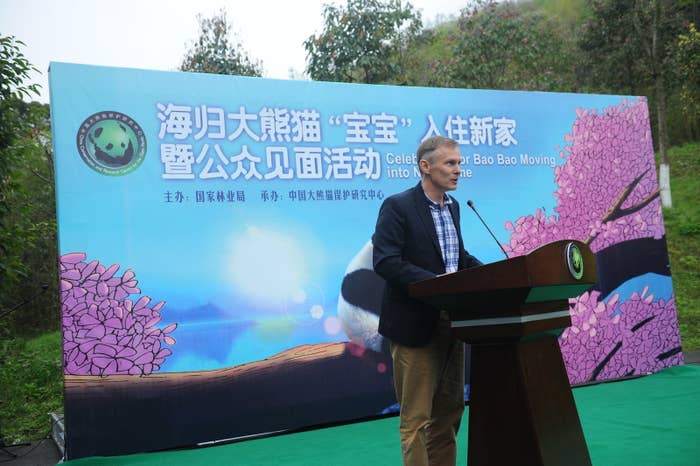 The acting US ambassador to China has resigned his post, reportedly over President Trump's decision to withdraw the US from the landmark Paris climate agreement.

David Rank, the deputy chief of mission at the US embassy in Beijing, had been serving as acting ambassador to China while waiting for former Iowa Gov. Terry Branstad, Trump's pick, to assume the ambassadorship.
A State Department official confirmed to BuzzFeed News on Monday that Rank had stepped down. The official described Rank's departure as a "personal decision," saying "we appreciate his years of dedicated service to the State Department."
However, multiple unnamed sources told CNN and Reuters that Rank resigned because he disagreed with Trump's decision to pull the US out of the Paris climate agreement.
An unnamed official also confirmed to Reuters an account of the resignation, first shared on Twitter by China expert John Pomfret, in which Rank called a meeting and told embassy staffers he couldn't deliver a note to the Chinese government about the decision to withdraw.
"I had talked to [Ambassador Rank] in Beijing just a couple weeks ago, and he said that while China is a tough posting, his daughter told him if he could do anything to be helpful on climate change, he had to take it," Reed Schuler, a former State Department official, told BuzzFeed News. "And he's living by that now, after about as successful an FSO career at State as you can imagine."
Trump announced last week that the US would leave the international climate agreement, which has been signed by almost every country in the world and was forged at a two week summit in December 2015. The deal aims to curb emissions and rising temperatures world wide.
In the wake of Trump's announcement hundreds of regional US leaders have vowed to uphold the deal even without White House support.
Rank joined the State Department in 1990 and served in a variety of roles including in Afghanistan, Greece, and Mauritius.