The Story Behind The Instagram Photo That Could Haunt Rahm Emanuel
A Chicago health food store employee has became a minor celebrity after a photo taken with the mayor unexpectedly began circulating online.
Albert Griffith was walking through the Chicago health food store where he's worked the last three years when he spotted an old friend. That friend was not Rahm Emanuel.
The 42-year-old didn't expect to meet the mayor that day, or to become the subject of news reports. It was January 15, an otherwise typical day at the store, and the friend was an old buddy who had become a cop. When they met in the aisle Griffith said hello, but soon realized that his friend was working Emanuel's security detail.
As the mayor walked through the store, Griffith's store manager suggested he take a picture with Emanuel. Griffith resisted, but the manager kept pressing him.
"I was like you know what, fuck it, alright," he told BuzzFeed News on Friday. "I took the picture. But I really wasn't all that happy about it." Griffith uploaded the picture to his Instagram page.
The photo shows Emanuel beaming with a protein shake in hand, while Griffith stares stone-faced into the camera. The caption: "The Mayor of Chicago Rahm Emanuel came by my job, still can't stand this muthafucka tho."
For two months, that was it. The photo sat on Griffith's Instagram page and only his followers noticed.
On Wednesday, Griffith became something of a minor celebrity when the photo unexpectedly began circulating online. Griffith said the attention exploded when MSNBC host Chris Hayes shared it. Suddenly his number of Twitter followers spiked. The original photo on Instagram racked up more than 900 likes.
And people started asking why exactly Griffith "can't stand" the mayor.
Griffith told BuzzFeed News he dislikes most politicians, but he knocked Emanuel in particular for closing South Side schools. And for only showing up in the area during election season. And for only caring about the city's wealthy.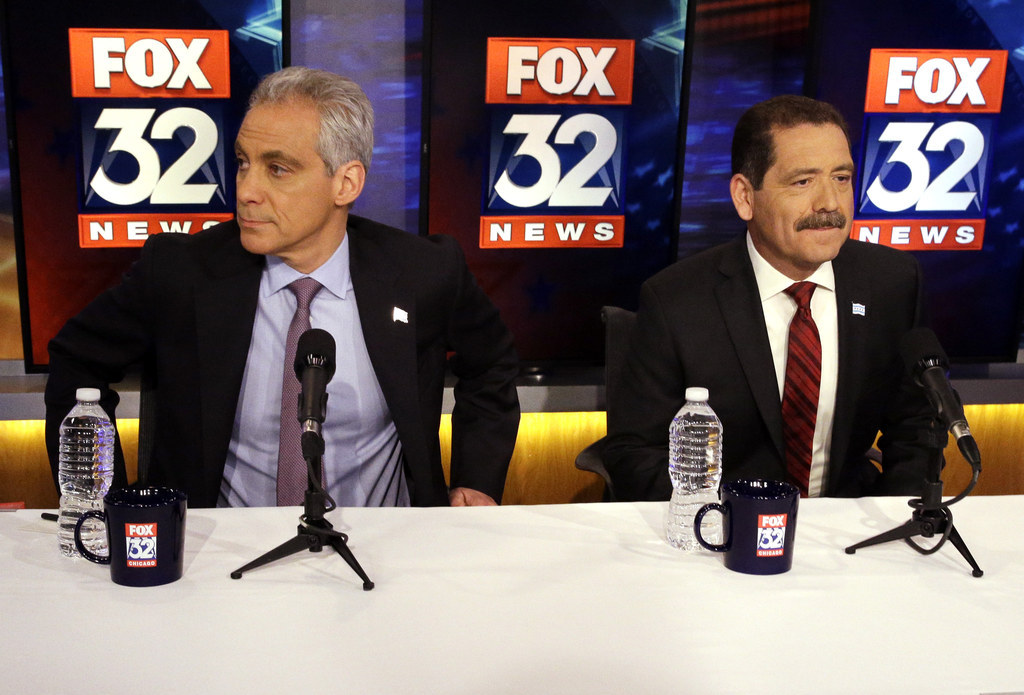 "He only caters to people that live in the Gold Coast areas or the north side, Griffith said. "Or you know, people who got money."
Plus, he's apparently a bad tipper at the store.
"Rahm is a cheap motherfucker," Griffith said.
Emanuel's office did not return a BuzzFeed News request for comment Friday night.
The burst of attention to Griffith's photo comes as Emanuel fights for his job against challenger Jesus "Chuy" Garcia. The two men face off in a run-off election on April 7. Polls put Emanuel ahead, though the election itself is something of an embarrassment for Emanuel, who has become Chicago's first sitting mayor ever forced into a runoff.
Griffith said there's not much support among the people he knows for Emanuel. Most people, he said, seem to agree that Emanuel is disconnected from their side of town. Still while Griffith may not be able to stand the mayor, he doesn't hate him.
"I don't hate the man," Griffith said. "I'm not a fan of him. I'm not a fan of his policies."
In These Times was the first to talk with Griffith and posted a story about the conversation Thursday.