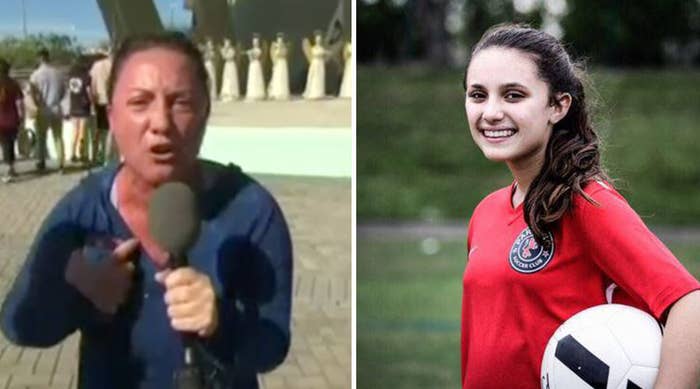 The mother of a Florida school shooting victim demanded an end to school killings and called on President Trump to take action Thursday in an emotional interview that left a CNN anchor speechless and in tears.

Lori Alhadeff spoke to the network after making arrangements for her daughter's funeral. Alhadeff's 14-year-old daughter Alyssa was among the 17 victims of Wednesday's shooting at Marjory Stoneman Douglas High School in Florida's Broward County.
A visibly upset Alhadeff questioned how a "gunman, a crazy person, just walks right into the school, knocks down the window of my child's door and starts shooting, shooting her and killing her!"
She then addressed President Trump directly, growing increasingly emotional as she called for action.
"You can stop the guns from getting into these children's hands," Alhadeff said to the president. "Put metal detectors at every entrance to the schools. What can you do? You can do a lot. This is not fair. Our families and our children go to school and have to get killed."
"President Trump, please do something" she continued pleading. "Do something. Action, we need it now. These kids need safety now!"
The comments prompted an outpouring of support for Alhadeff, with many people echoing her calls for change.
Following the interview, anchor Brooke Baldwin was seen visibly fighting back tears. Struggling to regain her composure, Baldwin asked for help from her guest, Rep. Ted Deutch, who represents the district where the shooting happened.
"Just hearing that mother," Baldwin said, "I'm sorry, just, it got me."