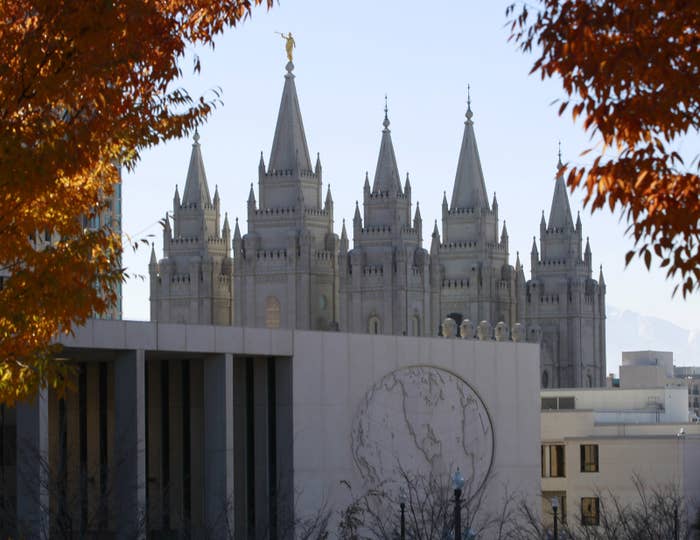 The Mormon church announced Monday it was making significant policy changes after numerous women said they were encouraged by their church leaders to stay in physically or sexually abusive relationships.
The changes were made to the abuse guidelines of the Church of Jesus Christ of Latter-day Saints and are meant for the religion's local, volunteer clergy — known as bishops and stake presidents. Though the church has long had more general policies on how to deal with members suffering abuse, as of Monday the guidelines now state that "members should never be encouraged to remain in a home or situation that is abusive or unsafe."
Clergy members are also now advised against ignoring abuse allegations.
"Church leaders should never disregard a report of abuse or counsel a member not to report criminal activity to law enforcement personnel," the guideline now states.
The church did not mention any specific cases in its announcement of the policy changes Monday, and a spokesperson told BuzzFeed News the modifications had been in the works for months.
However, the additions dealing with abuse appear to respond to recent claims that over the years numerous Mormon women reported physical, psychological, emotional, and sexual abuse to their bishops and stake presidents, but were encouraged to remain with their abusers.
The issue surfaced after two ex-wives of now-former White House staff secretary Rob Porter came forward with allegations of domestic violence. Both women said they mentioned the alleged abuse to their local church leaders and were told to stay with Porter. Nearly two dozen women later told BuzzFeed News they had received similar guidance.
The policy changes announced Monday also allow members to bring a third person into interviews with bishops and stake presidents, which in the past were typically one-on-one.
"If the person being interviewed desires, another adult may be invited to participate in the interview," the guidelines now state. "Leaders should avoid all circumstances that could be misunderstood."
Mormon leaders routinely conduct interviews with members to discuss topics ranging from spiritual well-being to family life to worthiness for various religious rites. However, those interviews have come under fire in recent months from a growing group of Mormons who believe minors should not be subjected to questions about sexual behavior. Such questions can come up, for example, when a bishop asks children and teenagers about issues like masturbation and fornication that fall under the religion's "law of chastity."
Sam Young, a former Mormon bishop who has been leading the effort to end such interview questions, praised the policy changes.
"This is big," he told BuzzFeed News on Monday. "This is a huge, wonderful thing. I absolutely see that as a response to what we're doing."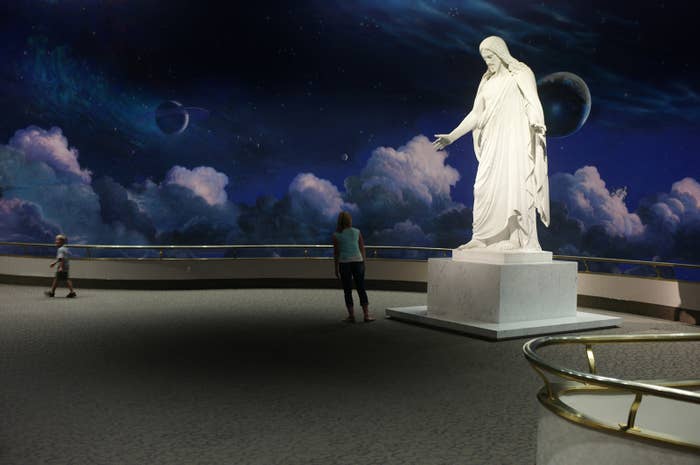 However, Young also called the policy change "a little baby step" and said that minors in particular may not automatically think to request that a third person be present in interviews. Asking children sexually themed questions can give them a sense of "deep shame and self-loathing," he said, as well as groom them to expect explicit conversations while alone with adults.

Young plans to continue pushing for changes to the way the church handles interviews, including during a march in Salt Lake City this Friday and via a petition directed to members that currently has more than 18,000 signatures.
A final policy change included in Monday's announcement aims to more broadly reduce the amount of time adults are alone with children.
"When adults are teaching children or youth in church settings, at least two responsible adults should be present," the policy now states. "The two adults could
be two men, two women, or a married couple."

Mormon lay members, most of whom are not clergy, teach Sunday school classes for adults and children. In the past the church barred men from teaching children alone. However, the new policy means that women must also now teach in pairs.
The changes come just a week after the leak of an audio recording in which a former Mormon leader admitted to abusing multiple women. The leader ran the church's missionary training center in the 1980s, and one woman has accused him of trying to rape her while they were alone in a basement at the facility.
While Monday's policy changes do not appear to directly respond to that case, they do significantly reduce the amount of time that minors, and potentially members generally, could be alone with ecclesiastical leaders.
The church's First Presidency, or its top governing body, said in its announcement of the changes that abuse is a serious issue that is taken seriously in the religion.
"This global issue continues to be of great concern to us today," it said. "Our hearts and prayers go out to all who are affected by this serious problem."