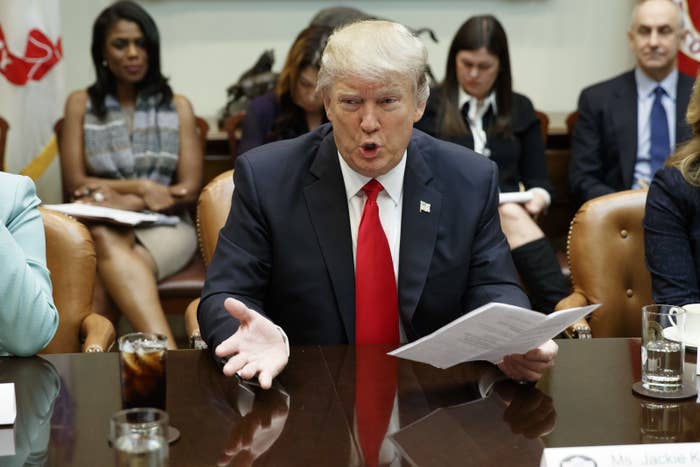 The Holocaust Museum on Monday appeared to rebuke President Donald Trump after the White House defended omitting mention of the 6 million Jews who perished during the Holocaust in a widely panned statement.
Trump released a statement Friday on Holocaust Remembrance Day and immediately became the target of criticism for not mentioning Jews killed by Nazis during World War II. Instead, the statement referred to "innocent people" who suffered from "Nazi terror."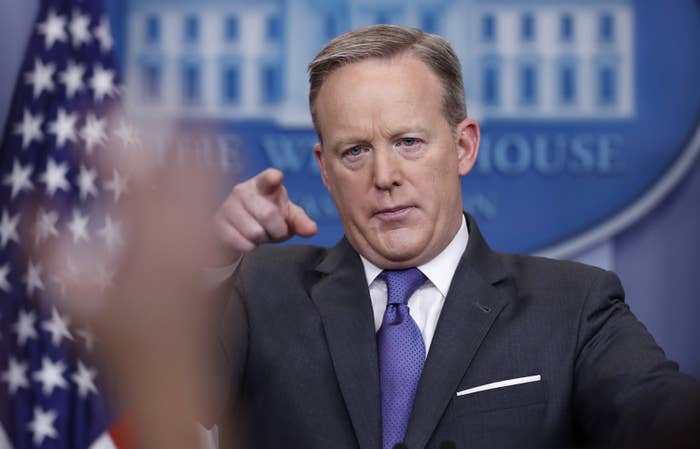 White House Press Secretary Sean Spicer responded to criticism Monday by saying that Trump is aware of "what people have been saying, but I think by and large he has been praised for it."
Spicer said Trump "went out of his way" to recognize suffering and that when it comes to "Israel and the Jewish people there has been no better friend than Donald Trump."
When the topic came up again during Monday's news conference, Spicer said the statement was written with the help of someone who was Jewish and a descendent of Holocaust survivors.
"It's pathetic that people are picking on his statement," he added.
But Spicer's comments were not enough to quell the controversy and Monday afternoon the Holocaust Museum in Washington, DC, responded with a statement apparently aimed at the Trump administration. Though the museum didn't mention Trump by name, it said that the Holocaust was "the systematic, state-sponsored murder of six million Jews by Nazi Germany and its collaborators."
"Nazi ideology cast the world as a racial struggle, and the singular focus on the total destruction of every Jewish person was at its racist core," the museum's statement continued. "Millions of other innocent civilians were persecuted and murdered by the Nazis, but the elimination of Jews was central to Nazi policy."
"The Holocaust teaches us profound truths about human societies and our capacity for evil," it said. "An accurate understanding of this history is critical if we are to learn its lessons and honor its victims."