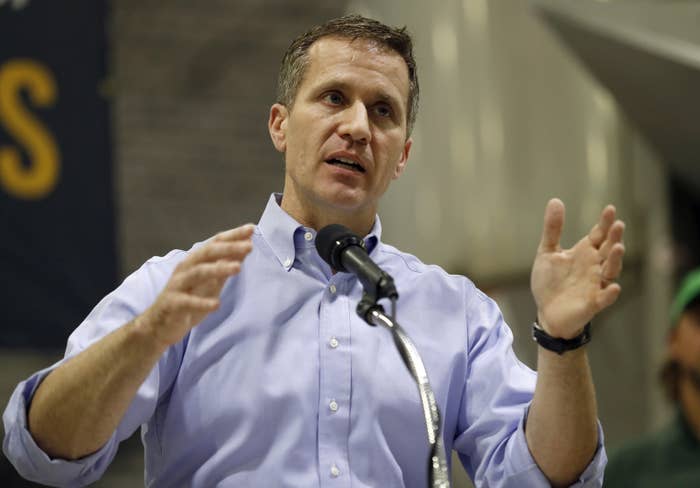 The governor of Missouri was arrested Thursday after a grand jury indicted him for allegedly taking a nude photograph of a woman without her consent while the two had an extramarital affair.

The indictment charges Republican Gov. Eric Greitens with one felony count of invasion of privacy for allegedly taking the photo of the unnamed woman in 2015. The indictment accuses Greitens of taking the image while the woman was "in a state of full or partial nudity," and without her knowledge or consent.
Greitens is also accused of transmitting the nude photo so that it could be accessed on a computer.
Sheriff's deputies took Greitens into custody Thursday afternoon, a Missouri circuit court official confirmed to BuzzFeed News. A judge later granted his release, according to KSDK.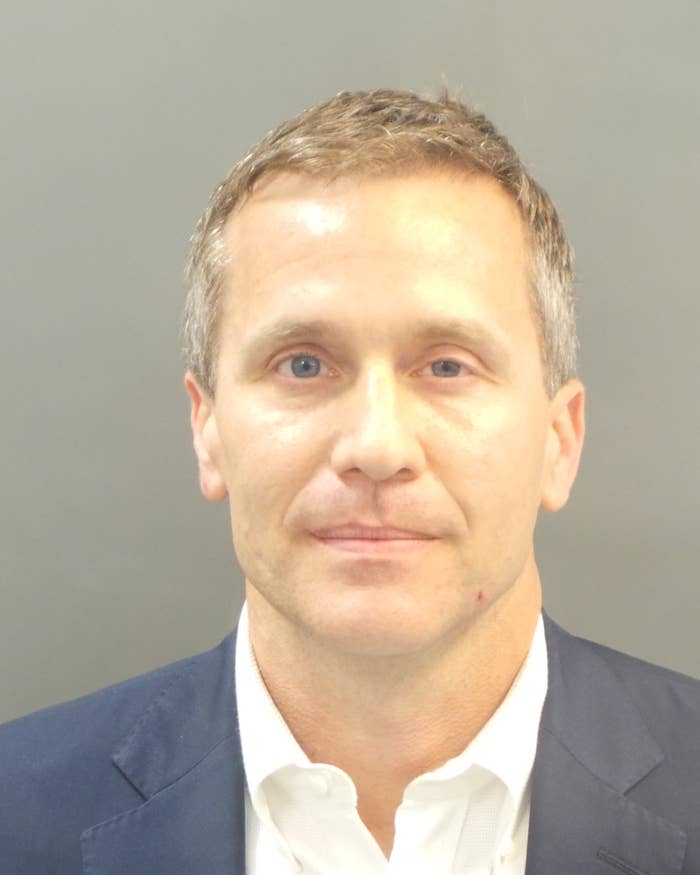 The indictment is apparently the result of an extramarital affair Greitens had in 2015, before taking office last year. Local news station KMOV first reported on the affair in January, citing a recording it obtained of a woman describing a consensual sexual encounter with Greitens. In the recording, the woman says Greitens taped her hands to some rings and put a blindfold on her. He then threatened to blackmail her, the woman says in the recording, which the St. Louis Post-Dispatch also obtained.

"He stepped back, I saw a flash through the blindfold and he said, 'You're never going to mention my name, otherwise there will be pictures of me everywhere,'" the woman, whom KMOV did not identify, says in the recording.
Last month, Greitens admitted that he had an affair, but denied trying to blackmail the woman.
Greitens' attorney, Edward Dowd Jr., did not immediately respond to BuzzFeed News' request for comment Thursday, but in a statement to local media said he had "never seen anything like this," adding that the "charges against my client are baseless and unfounded."

"We will be filing a motion to dismiss," Dowd added.
Thursday evening, Greitens said in a statement that he "made a personal mistake" but "did not commit a crime." He described the charge against him as a "misguided political decision" and criticized the prosecutor who filed them as "a reckless liberal" using her office "to score political points."
Greitens also indicated he planned to continue in his role as governor.
"I look forward to the legal remedies to reverse this action," the statement added. "This will not for a moment deter me from doing the important work of the great people of Missouri."