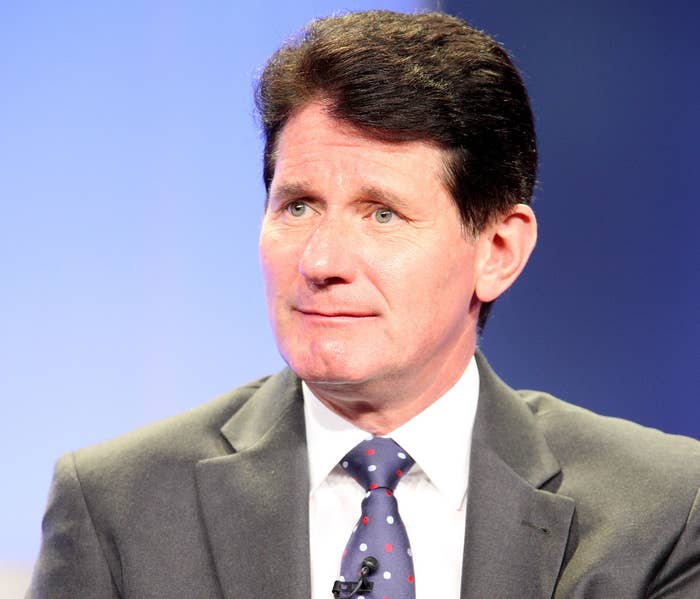 A top Fox News executive has left the network just weeks after penning a controversial, and now-deleted, column slamming the US Olympic Committee for bowing to "political correctness" to make the games "Darker, Gayer, Different."

John Moody, an executive vice president and executive editor at the network, has "retired from Fox News," a spokesperson confirmed Thursday to BuzzFeed News. The spokesperson did not elaborate on the details of Moody's departure, though unnamed sources told CNN, which first reported the retirement, that Moody had been planning on leaving before he wrote the controversial piece titled, "In Olympics, let's focus on the winner of the race — not the race of the winner."
The column sparked outrage and was later deleted, though a cached version is still viewable online. In the piece, Moody wrote about an "embarrassing laundry list of how many African-Americans, Asians and openly gay athletes are on this year's US team." He also argued that "no sport that we are aware of awards points — or medals — for skin color or sexual orientation."
"Unless it's changed overnight, the motto of the Olympics, since 1894, has been 'Faster, Higher, Stronger,'" Moody wrote. "It appears the US Olympic Committee would like to change that to 'Darker, Gayer, Different.'"

Critics of the piece included GLAAD, the Human Rights Campaign, and the National Center for Lesbian Rights.

"These athletes are at the Olympics because they already won by qualifying to represent the United States on the world's stage," GLAAD CEO Sarah Kate Ellis said, "and they did so despite facing discrimination from places like Fox News throughout their careers."

A Fox News spokesperson confirmed to BuzzFeed News that the column had been removed because it did "not reflect the views or values of" the network.