The Forest Service Has Already Used Its Entire Firefighting Budget
The agency spent nearly a quarter billion dollars on fires last week, officials reported. The costs are so high that the agency has already used up this year's entire firefighting budget.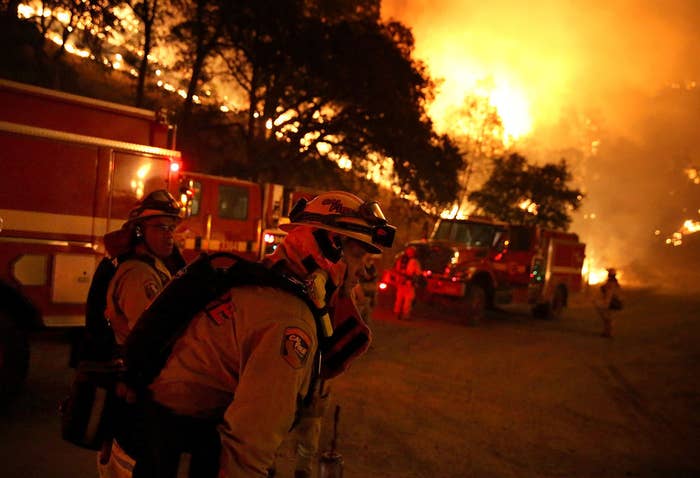 The Forest Service spent nearly a quarter of a billion dollars fighting wildfires across the U.S. last week, leaving its fire suppression budget completely spent, officials reported.
According to Agriculture Secretary Tom Vilsack, last week's national firefighting costs totaled a record $243 million, the Associated Press reported.
Vilsack also warned that the Forest Service will probably keep spending about $200 million a week fighting fires as the season drags on.
The fire season typically lasts through the summer and into the early fall in many parts of the western U.S.
The Forest Service is funded by Congress, but its budget for firefighting has now been completely exhausted, Vilsack said. As a result, the agency is having to dip into funds that were meant for forest restoration. Ironically, the forest restoration work was designed to cut down on wildfire risks.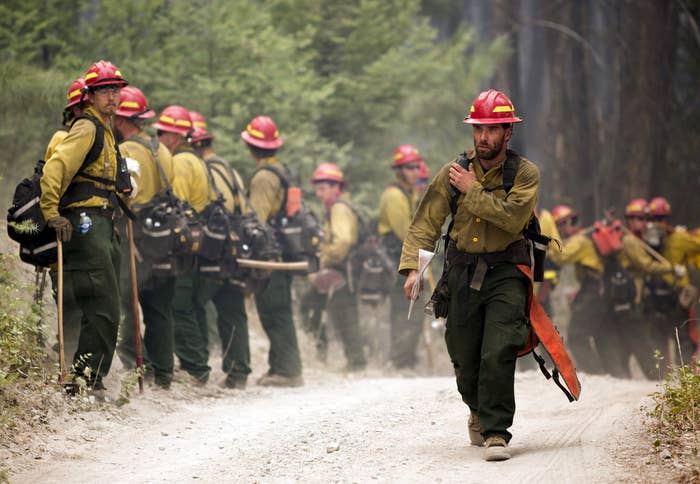 The Forest Service's money troubles come during a crushing multi-year drought in the fire-prone West.
Virtually all of California, Oregon, Washington, Idaho, and Nevada are suffering some level of drought. Large sections of Utah and Arizona also are seeing abnormally dry conditions.
That dryness has helped fuel bigger and more powerful wildfires in recent years, chewing through more and more of the Forest Service's budget. Earlier this summer, the agency said it was at a "tipping point," noting that half of its money now goes to fire suppression.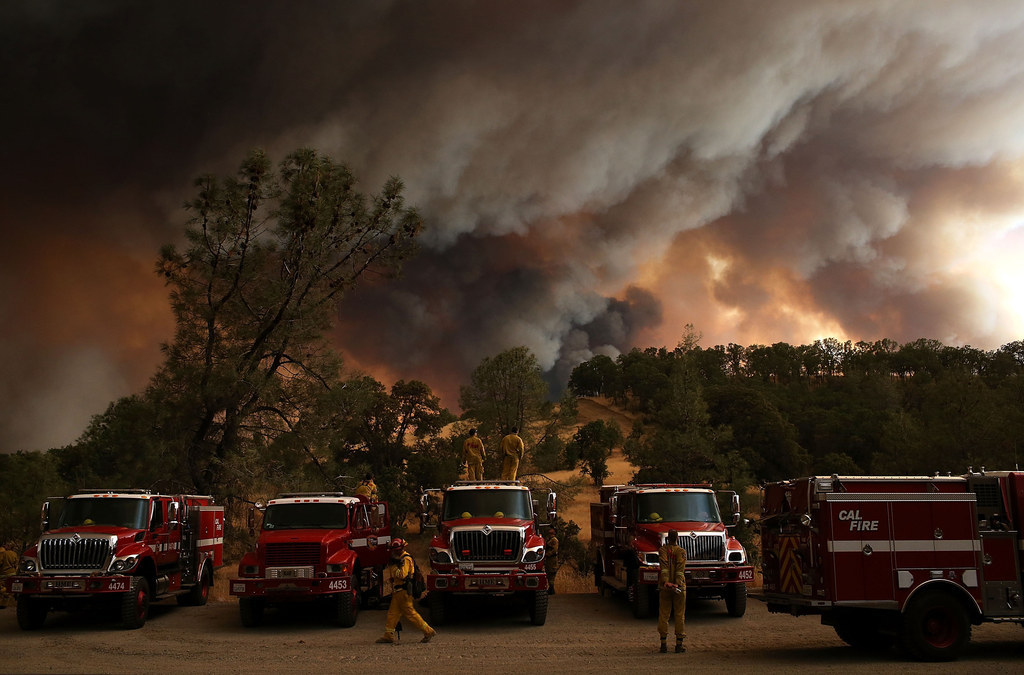 This year's fire season has been deadly and, in some regions, extreme.
Three firefighters died while battling a Washington state blaze in August. Another firefighter died in July battling a blaze in California.
This year's fire season has so far been especially bad in Alaska, where the total number of acres burned was 366% of normal at then end of August, according to national fire data.
Alaska is unique because, due to vast open spaces and a small population, many wildfires are allowed to burn there with major intervention. However, Northern California also has seen more acres burned than normal:
Washington experienced its largest wildfire ever this summer, which destroyed more than 170 homes. That fire — a collection of blazes known as the Okanogan Complex — was just 50% contained Thursday.
The record breaking conditions in the Northwest may be above average, however, they are not above "normal," according to national fire data. That has led some to label the current conditions the "new normal" for the region.
To combat the extreme fires, the Forest Service wants to designate some of them as federal disasters, which would open up other funding options and take pressure off the agency's regular budget, the AP reported.
In the meantime, however, extreme fires will continue taking their toll.
"We do everything in our power to ensure that every firefighter comes home safely," Vilsack told the AP, "but our firefighting personnel have been particularly hard hit this year."