The FAA Is Investigating A Congressman Who Used A Drone To Film His Wedding
Rep. Sean Patrick Maloney serves on a committee that oversees the FAA, but allegedly violated rules against commercial drone use.
On June 21, New York Rep. Sean Patrick Maloney married his longtime partner Randy Florke in New York's picturesque Hudson Valley.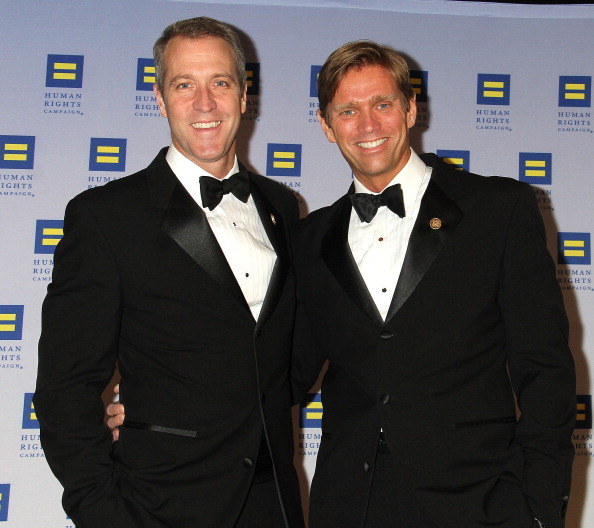 The company specializes in drone videos, and the one produced for Maloney and Florke has the camera swooping over a church as the couple runs beneath a shower of rice. Parker Gyokeres, who owns the video company, told The Blaze he operates his drones safely and in compliance with model aircraft regulations.
Using a drone for commercial purposes is illegal, however, and when the FAA found out about the video it began investigating Maloney, according to The Associated Press.
As it turns out, Maloney actually oversees the FAA as part of his job in congress.
Maloney serves on the House Transportation and Infrastructure Committee, and specifically is a part of the aviation subcommittee. That subcommittee oversees the FAA.
The New York Daily News reported that Gyokeres and Maloney discussed the "murky legality of drone use" beforehand. However, a representative for Maloney told TheBlaze the couple was focused on their ceremony, not on the drone-mounted camera.
Nan Hayworth, Maloney's Republican challenger, criticized the incident Tuesday. "Apparently he decided that the rules didn't apply to him,'' she said in a statement. "He obviously doesn't deserve to be on that subcommittee."