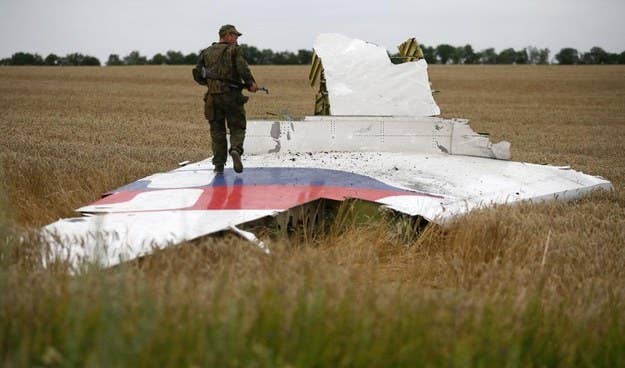 After Malaysia Airlines Flight MH17 was shot down Thursday over Ukraine, some observers are wondering if the already-troubled company can survive.
The crash of Flight MH17 comes at an extremely difficult time for Malaysia Airlines. Just four months ago, the company lost Flight MH370. That flight is still missing, and having two high-profile disasters back to back won't bolster the company's image, analyst Robert Mann, of R.W. Mann & Co., told BuzzFeed Thursday. "Unfortunately, this is not going to help that situation," he said.
Mary Schiavo agreed. Schiavo — a former inspector general of the U.S. Department of Transportation who now works as an attorney specializing in plane crashes — spoke with BuzzFeed Thursday and envisioned an airline that will be further wounded by tragedy.
Malaysia Airlines was already a financially "fading" company before the two recent disasters.
Schiavo called Malaysia Airlines a "fading" company that was already destined for the history books even before recent disasters, and financial analysis bears out that conclusion. The airline has been losing money for years, with those losses continuing in 2013 "due to intense competition and its high cost structure." The airline has been unable to turn things around this year, and is still losing money even as it cuts ticket prices in an effort to fill its many empty seats.
In the aftermath of MH370's disappearance, things only got worse, with analysts arguing the incident had damaged the brand's reputation. And as of last month, analysts expected the company's second quarter earnings to be "the weakest ever." The full impact of losing Flight MH17 is yet to be seen, but if more customers avoid the airline — as Schiavo speculated could happen — its financial troubles will only deepen.
Still, the end may have been nigh for the company anyway. Schiavo compared MH17 to Pan Am Flight 103, which terrorists destroyed with a bomb in 1988. When Pan Am collapsed several years later, some pointed to the bombing as a contributing factor, Schiavo said, even though the airline was already struggling. Something similar happened with TWA Flight 800, which crashed in 1996 due to a short circuit. Schiavo said Malaysia Airlines may be destined for a similar fate. "I think the end of Malaysia Airlines was already in the offing," she added.
Henry Harteveldt, an analyst at Atmosphere Research Group, also told USA Today that Malaysia Airlines needs new leadership if wants to move forward.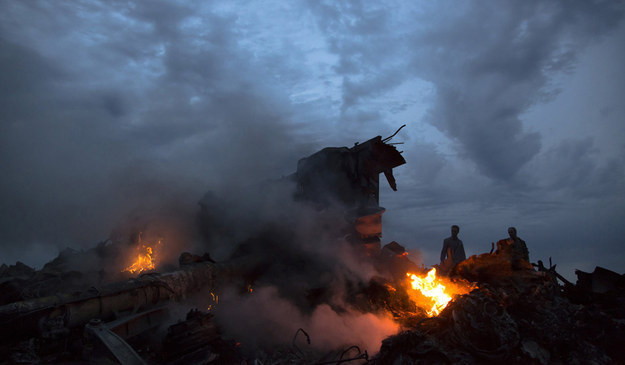 The Malaysian government could bail the company out, but said earlier this year that it wouldn't.
Mann described Malaysia Airlines as a "quasi-private airline" — its majority shareholder is state investor Khazanah Nasional Bhd — that potentially has government backing. The Malaysian government may be "reluctant" to bail the company out, Mann said, but "at the end of the day they're not going to let MA fail." And earlier this year, observers suggested that the airline may indeed need government help.
But Schiavo was skeptical that the airline would get a bailout. She pointed out that after MH370, officials said they would not sink any more money into the struggling airline. A more likely scenario is another, possibly smaller, company buying Malaysia Airlines, Schiavo said.
Plane crashes are expensive.
Schiavo — who has worked on hundreds of cases stemming from more than 20 plane crashes — explained that the financial costs of aviation disasters are significant. She pointed to Iran Air Flight 655, which was shot down by the U.S. Navy in 1988. Afterward, the U.S. government paid $231,000 per person. In more recent times, payouts have ranged anywhere from a few hundred thousand dollars per passenger to millions, Schiavo said.
The airline's insurance should shoulder that financial burden, though some of the costs could eventually trickle down to the airline itself. And in any case, the beleaguered airline hardly needs higher insurance costs if it wants to get back on the right footing.
While Malaysia Airlines may be in trouble, the loss of MH17 may not ultimately change the picture.
Schiavo pointed out that while customers may initially stay away, they tend to have short memories and base ticket purchases on price. That potentially means the airline could recover, or at least isn't doomed to endless losses as a result of its disasters. Mann also said that because the plane was shot down, and the incident was beyond the control of the airline, the damage to Malaysia Airlines may be limited.