The controversial Twitter account of President Donald Trump's national security advisor was quietly deleted Monday after he gained notoriety during the election for sharing fake news and criticizing Muslims.
Retired Lt. Gen. Michael Flynn, the president's national security advisor, used the handle @GenFlynn on Twitter. Flynn was an active user of the social network and often raised eyebrows for his political, sometimes hashtag-heavy tweets. On the eve of the election, for example, he posted a tweet peppered with the hashtag "#MAGA3X." In December, he tweeted then deleted a fake news story about Hillary Clinton being involved in sex crimes.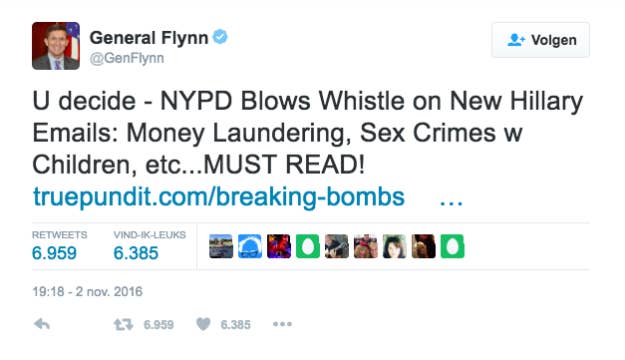 On Monday, however, Flynn's account had disappeared.

The White House did not immediately respond to BuzzFeed News' questions about what happened to the account, and Twitter said in an email that "we don't comment on individual accounts for privacy and security reasons."
The deletion means that Flynn's contentious Twitter history is only preserved in the numerous news stories about his oft-vexing tweets. Shortly after the election, for example, CNN observed that Flynn interacted with anti-Semites and members of the so-called alt-right. At one point Mediaite collected Flynn's most noteworthy tweets, including one that read "Yo, how is the gang doing…I'm ready to talk…r u?"
But perhaps the most incendiary post on Flynn's Twitter account came last February when he tweeted "Fear of Muslims is RATIONAL."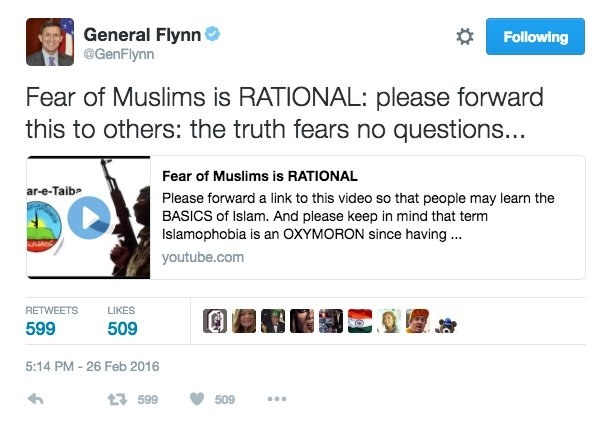 The disappearance of Flynn's account comes as power in the White House appears to consolidate around Steven Bannon, who formerly ran far-right website Breitbart and now has a seat on the National Security Council.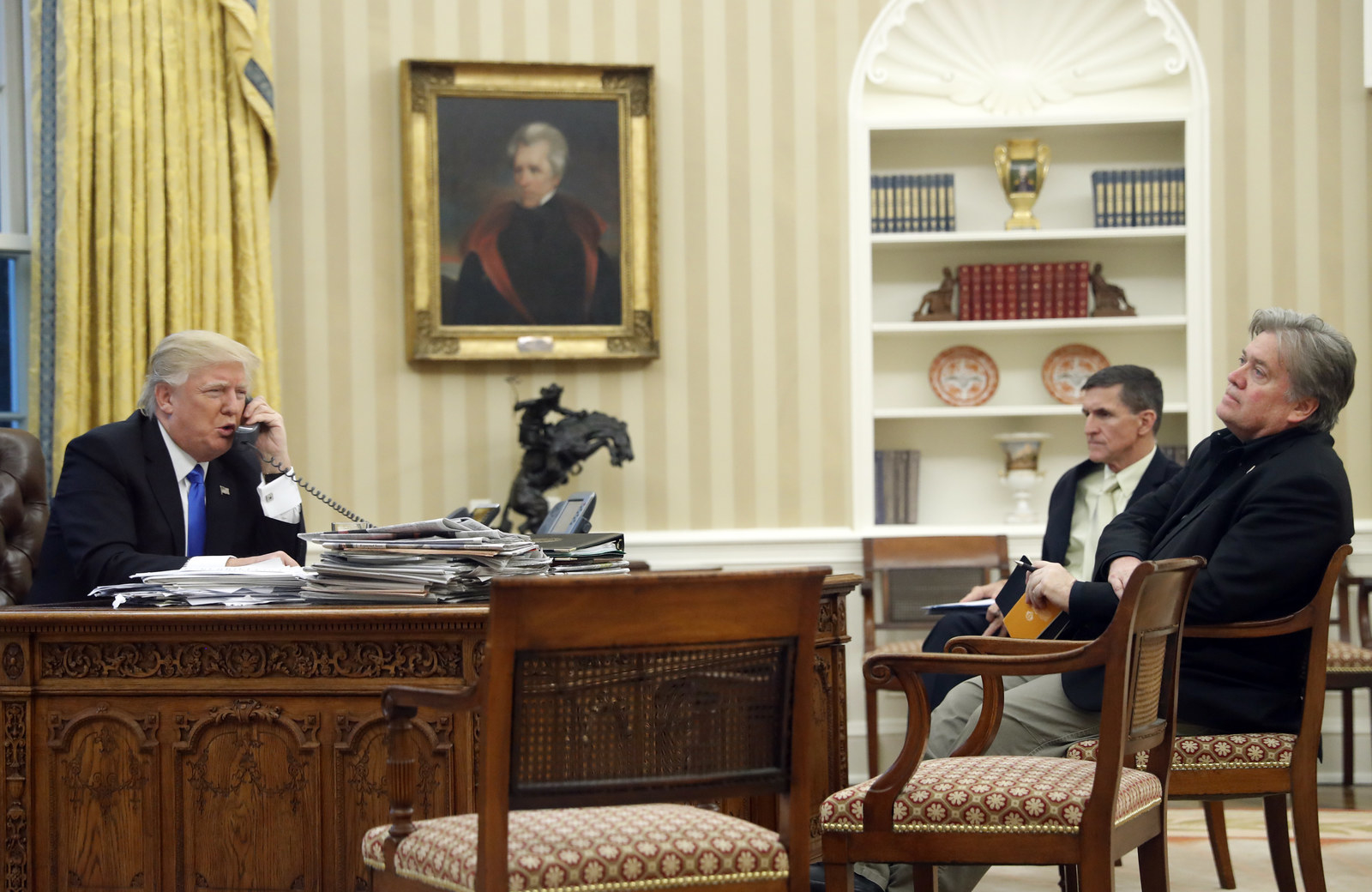 Flynn's Twitter account also vanished a day after the account of his son, Michael Flynn, Jr., also disappeared. According The Hill, he deleted his account Sunday after using the hashtag "#MuslimBan" and saying that such a ban was necessary.

Days earlier, the younger Flynn mocked the Women's March, asking if protesters actually wanted "free mani/pedis?"
Michael Flynn, Jr., also famously became embroiled in the "Pizzagate" controversy in which false reports implicated a Washington, DC, restaurant in a human trafficking ring. Despite the reports being fake and the trafficking ring non-existent, Flynn tweeted that "Until #Pizzagate proven to be false, it'll remain a story."