These Are The States That Spent The Most Money On The 2014 Elections
It was a pricey election, but not necessarily in the obvious places.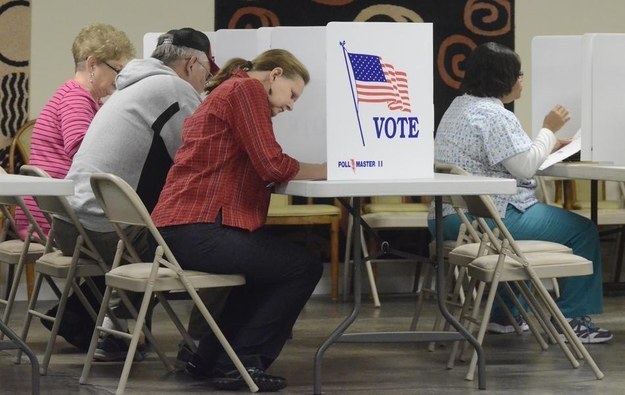 The 2014 midterm Senate races broke two different spending records: the most expensive race ever, and the most expensive race per voter ever.
The Brookings Institute crunched the numbers this week and found that the North Carolina Senate race between Kay Hagan and Thom Tillis was the most expensive ever, not adjusting for inflation. All expenses considered, the contest cost more than $111 million, Brookings reported.
Tillis ultimately won the seat.
The second big election spending record was set in Alaska. Democratic Senator Mark Begich faced Republican Dan Sullivan in that contest, and while the over all expenditures were lower than in North Carolina, the smaller population means each vote actually "cost" more. As Brookings explains, for each registered voter in Alaska there was $120.59 spent on the 2014 Senate race. Brookings took into account money spent by candidates, as well as outside money or "independent expenditures."
The chart below shows how Alaska compares to other states.
The ten most expensive Senate contests per voter in the 2014 midterms:
A total of about $60 million was spent on the Alaska Senate race, which when broken down per voter is nearly twice as much as the next most expensive contest ever: Montana, in 2012. That election cost $66.5 per voter, Brookings notes. (The numbers also are based on registered voters, not on turn out.)
As of Friday, the votes were still being counted in Alaska and Sullivan had a lead.
Brookings ultimately calls the amount of money spent on the 2014 midterm elections "astonishing," but adds that the new "records will likely be shattered in 2016."