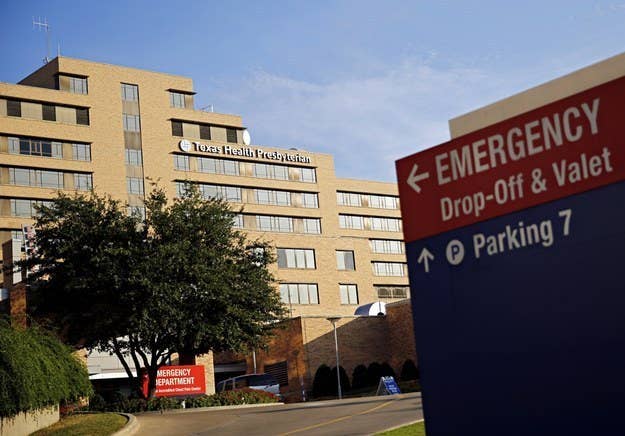 The Texas hospital that initially turned away, then later admitted, the first person diagnosed with Ebola in the U.S. explained Thursday how the man ended up walking out of the medical facility with the deadly virus.
Thomas Eric Duncan was diagnosed with Ebola on Sept. 29 at Texas Presbyterian Hospital in Dallas. Soon after the diagnosis, Duncan's sister revealed that he had previously gone to the hospital with symptoms of Ebola and told medical staff he was from Liberia, but was sent home.
Duncan later returned to the hospital after his condition worsened, but not before he had vomited outside his apartment.
Thursday, Texas Presbyterian Hospital explained in a statement the process by which Duncan's Ebola diagnosis was initially missed.
A "flaw" in the hospital's electronic record system meant doctors may not have known that Duncan had been to Africa.
When Duncan arrived at the hospital he told nurses he had been to Africa, and that information was noted in his electronic file.
But according to the hospital, patients' records are divided into two sections — one filled out by nurses and another filled out by physicians — and they don't necessarily interact. The hospital said that both nurses and physicians did their jobs correctly, but the portion of Duncan's records that mentioned Africa wouldn't automatically show up in the doctors' portion of the records.
The hospital said that it has changed its electronic record system to fix this flaw.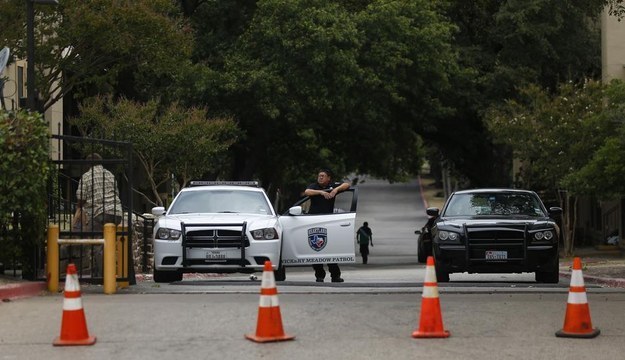 In addition, Duncan had a fever but reportedly told hospital staffers he didn't have other Ebola-related symptoms.
When he first arrived at the hospital, Duncan's temperature was 100.1ºF. He also suffered from abdominal pain, a sharp headache, and decreased urination. The hospital noted in its statement that "these symptoms could be associated with many communicable diseases, as well as many other types of illness."
Hospital staff also asked Duncan if he had nausea, diarrhea, or vomiting. He reportedly said he did not.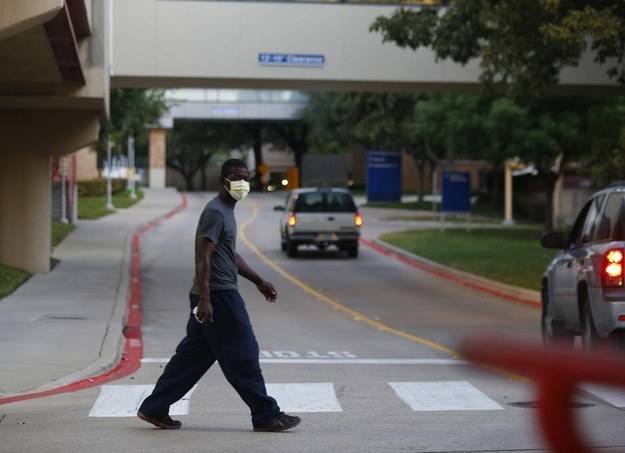 Duncan also told hospital staff he had not been around anyone who had contracted the virus.
According to the hospital's statement, Duncan was asked if he had been around "anyone who had been ill," to which he replied that he had not.
Following Duncan's diagnosis, Liberian officials said he would face prosecution when he returns to the country.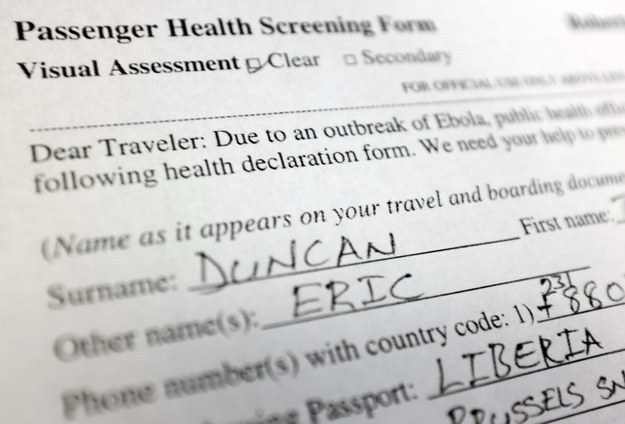 Liberian Airport Authority officials said Thursday Duncan lied on his passenger questionnaire before leaving the country. The questionnaire is supposed to screen out passengers who could have Ebola, but Duncan allegedly didn't disclose that he had been in contact with a person who had the disease.