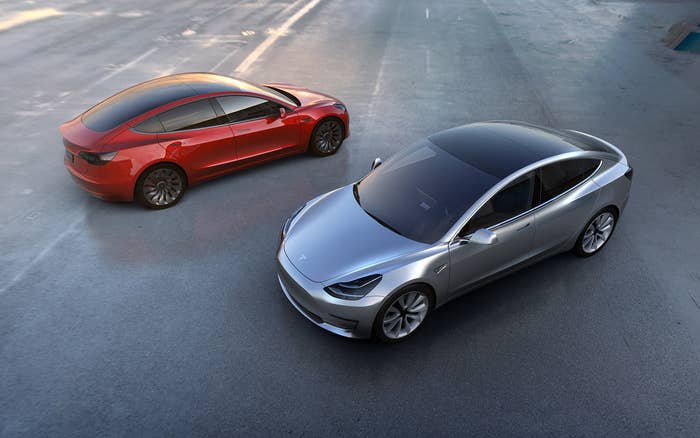 HAWTHORNE, California — Tesla unveiled it's highly-anticipated Model 3 electric sedan Thursday night during an invitation-only event at the company's design studio, officially beginning its bid to reshape the mass vehicle market.
Tesla founder and CEO Elon Musk teased his way through the car's introduction, showing pictures of the company's past vehicles and talking up specs, before finally getting to the potentially revolutionary point: The Model 3 will cost only $35,000 — tens of thousands of dollars less than its predecessors.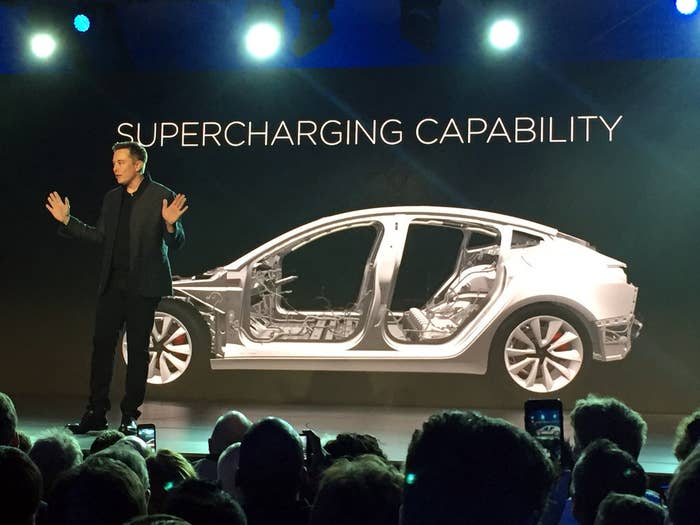 The Model 3's comparatively low price tag was widely anticipated, but the announcement nevertheless elicited cheers from the packed crowd.
Musk also drew big applause when he announced that every Model 3 will have autopilot hardware as a standard feature. The hardware will allow the vehicle to move autonomously, using sensors to do things like change lanes and adjust speed. Tesla's Model S features the technology, but many observers assumed the Model 3's significantly lower price would preclude autopilot as a standard feature.
According to Musk, the Model 3 will drive at least 215 miles on a full charge and go from zero to 60 mph in less than 6 seconds. "We don't make slow cars at Tesla," he quipped. The car will also ship with supercharging as a standard feature. Supercharging allows Tesla's to charge up in minutes rather than hours. "It gives you freedom of travel," Musk said of Tesla's supercharging technology and the growing network of high-speed charging stations that support it.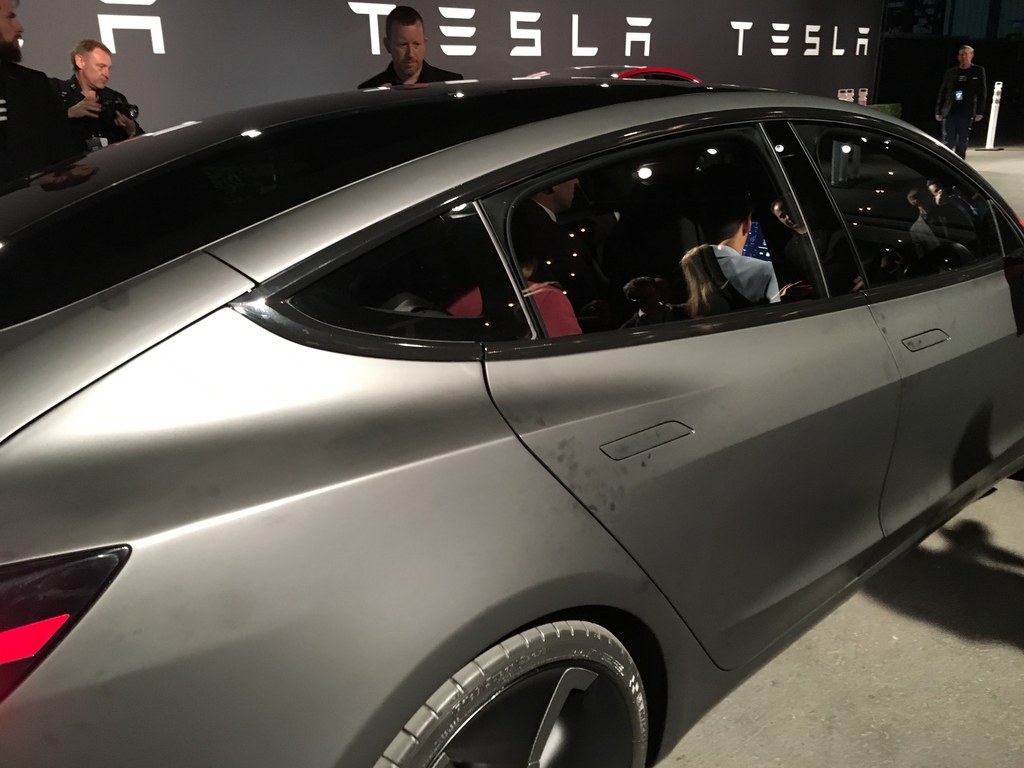 The Model 3, which comes in black, silver and red, also has an all-glass roof. Musk said the car interior could hold a 7-foot surfboard and comfortably seat five people. However, during press rides with three reporters and a driver, the backseat seemed relatively full with just two people.
The vehicle's interior lacks any of the dials or gauges typically found on a car dashboard. Instead, the space behind the wheel is empty and transitions smoothly into the windshield. A large flat screen display between the cabin's two front seats displays a speedometer and other gauges.
The Model 3 won't ship until late 2017, though that didn't stop Tesla fans from lining up to put down $1,000 deposits. A Tesla spokesperson told BuzzFeed News the company had received some 130,000 pre-orders as of Thursday night.
The unveiling event at Tesla's design studio also included a row of iMacs where would-be owners could put their names on the waiting list. The computers were in continual use for most of the event. Elsewhere, hundreds reportedly showed up in California, Utah, Arizona, Minnesota, and numerous other states.
Musk announced on Twitter Thursday the company was taking orders from across the world, including in India, Brazil, and Ireland. Hours earlier, he tweeted a picture of would-be buyers lined up in Australia.
With it's $35,000 base price, the Model 3 is meant to be a game changer for Tesla. With sticker prices of that can surpass $100,000 — even with an array of tax incentives — the company's Model S and Model X vehicles have largely been in reach of the rich. But the Model 3 is targeted squarely at the middle class -- a much larger market than the one Tesla has been playing in to date.
If the Model 3 proves successful, it could dramatically increase Tesla's business. And that's something the company is preparing for. Musk said that by the end of next year, the company will have doubled the number of storefront locations and supercharging stations, both.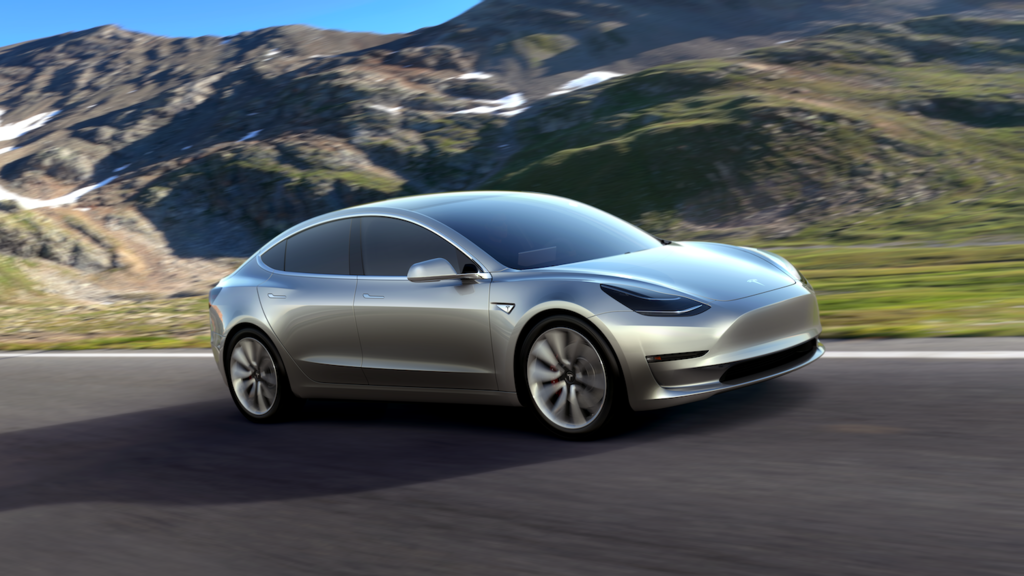 That should coincide with the Model 3's late 2017 ship date, which Tesla has wisely chosen to keep loose, given the delays it's suffered in the past. "I do feel fairly confident that it will be next year," Musk said of the Model 3's street date to laughter and groans.
Taking to Twitter after Thursday evening's event, Musk said another Model 3 announcement is in the works. But, cryptically, he gave no indication of what it might be or when it is coming.