Elon Musk Unveils The "D" — And It Doesn't Measure Up To The Rumors
The new Tesla will change lanes for you, though.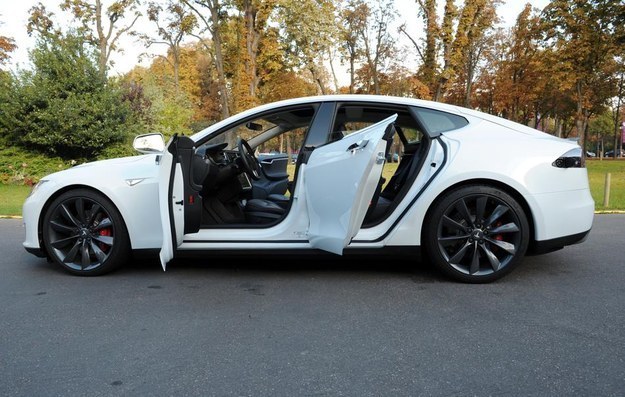 During a much-anticipated event Thursday, Tesla CEO Elon Musk announced a faster, more efficient version of the Model S electric car.
The new version of the Model S that Musk announced will have an array of new features, according to USA Today:
• All-wheel-drive, which due to better efficiency also will increase its range to about 275 miles on a single charge. The car will have a second, electric motor that powers the front wheels.
• The new version of the car will zip from 0-60 mph in 3.2 seconds.
• A new system that will move a car from one lane to another when the driver activates the turn signal.
• A system that allows the car to read speed limit signs and adjusts velocity accordingly.
The new, improved car will carry the designation "D," with the top of the line model going by the designation "P85D." It will be available in December. The other two models — the 60D and the 85D — will be available in February.
While the new features may be impressive, they could prove a letdown for some; Musk teased Thursday's announcement on Oct. 1, saying on Twitter that it was "about time to unveil the D and something else." The tweet prompted widespread speculation that Musk planned to unveil a groundbreaking technology, such as a self-driving car.
Tweets from the announcement revealed that the new car looks similar to existing models: