Tensions And Fear In Ferguson Ahead Of Grand Jury's Decision
As rumors about an indictment reach a fever pitch, the St. Louis area grapples with rising tensions.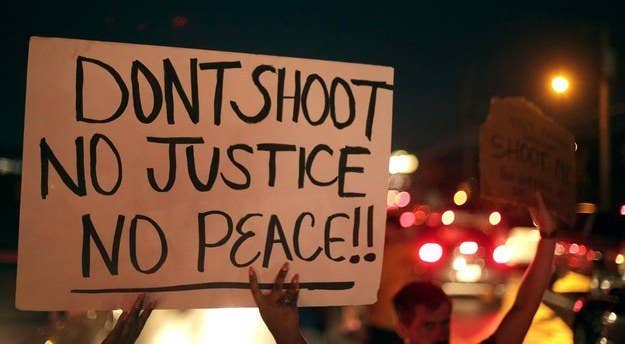 Tension was high but truth elusive Friday in Ferguson, Missouri, as the city waited to find out if the police officer who killed Michael Brown would face criminal charges.
The case of Officer Darren Wilson is currently being reviewed for charges by a grand jury. Friday, rumors were rampant that a decision was imminent — even though St. Louis County Prosecutor Robert McCulloch said Tuesday that the grand jury wouldn't be finished until "mid-to-late November."
McCulloch's office did not respond to requests for comment Friday and no official source would clarify to BuzzFeed News — or, apparently, anyone — when exactly the grand jury decision would be ready.
The St. Louis County Police Department also told BuzzFeed News it had not issued warnings or advisories to area businesses about potential protests, as some rumors suggested. A document purporting to be from security contractor ADM also circulated Friday, and claimed a decision would be released Monday. However, when contacted by BuzzFeed News Friday evening, the company said it wasn't responsible for the document and had no involvement in Ferguson.
Still, preparations for a grand jury decision — and potential unrest — were in full gear as the work week wrapped.
Sonny Dayan, owner of STL Cordless, a cell phone shop on W. Florissant in Ferguson, told BuzzFeed News Friday afternoon that about 80% of the businesses near him had boarded up their windows. According to Dayan, business owners apparently began securing their stores after someone came by offering a promotional deal for window boards. Dayan, whose store was looted twice in August, didn't opt to cover his own windows and said the deal appeared to be an attempt to make money.
"This is people who are cashing in on the opportunity to get you scared," he said.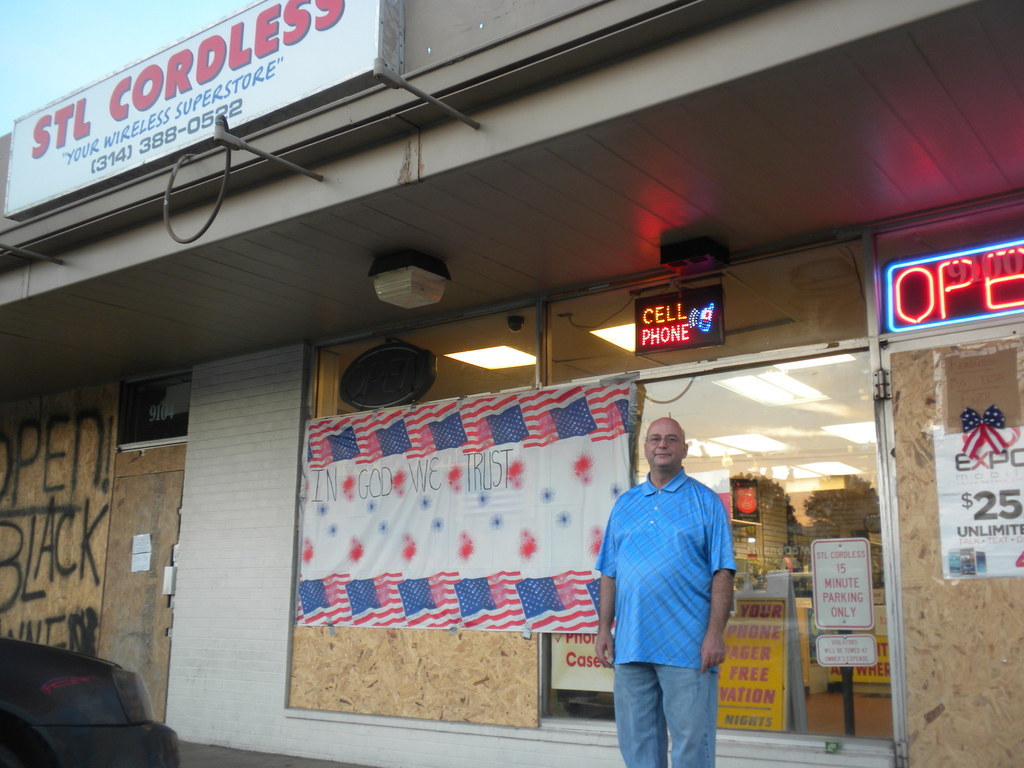 Dayan added that the mood on W. Florissant Friday was comparable to what it looks like on the news just before a hurricane strikes.
"Right now it's sort of like one of those intense movies where you know the end is coming, but now there's just quiet."
Elsewhere in the St. Louis area, others were preparing for possible unrest. Several school districts issued emergency notices to parents, KMOV-TV reported, and witnesses tweeted about seeing other preparations over the last several days:
According to The Washington Post, the St. Louis County Police Department has spent the last few weeks preparing as well; the department spent $33,741 on riot gear and has another $50,000 available to repair police vehicles that might be damaged.