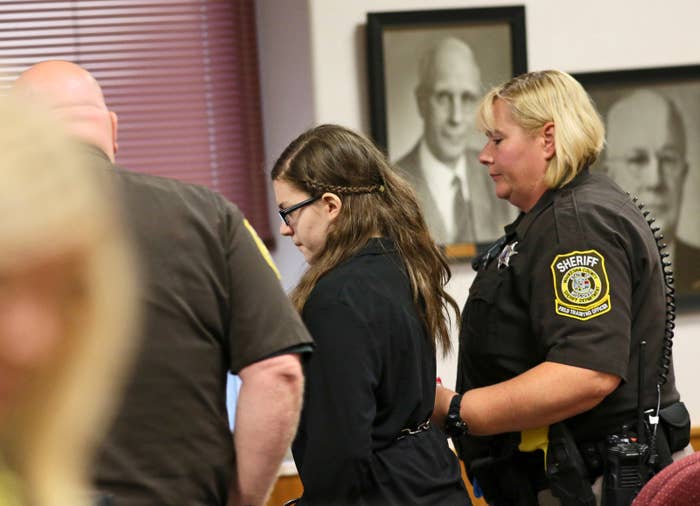 A girl accused of helping lure a classmate into the woods and repeatedly stabbing her in order to please horror character Slender Man pleaded not guilty Friday by reason of mental disease or defect.
Anissa Weier, 14, entered the plea during a hearing in Waukesha, Wisconsin, the Milwaukee Journal Sentinel reported. Weier and her friend, 14-year-old Morgan Geyser, have been charged as adults with attempted first-degree murder for the May 2014 stabbing.

Last month, Geyser offered the same defense — commonly referred to as an insanity plea.
Prosecutors say Geyser and Weier lured classmate Payton Leutner into the woods and stabbed her 19 times in order to gain the favor of Slender Man, a kind of internet boogyman that is often photoshopped into the background of existing images.
Leutner survived and was discovered on the side of a road by a passing bicyclist. All three girls were 12 at the time of the alleged attack.
Geyser and Weier previously entered not guilty pleas last year.
If convicted as adults, Geyser and Weier could each spend up to 65 years in prison. Based on their insanity defense, they could also be committed indefinitely to a mental hospital, the Associated Press reported.

At Weier's hearing Friday, a judge ordered a mental evaluation by two doctors. She is scheduled to return to court in October.