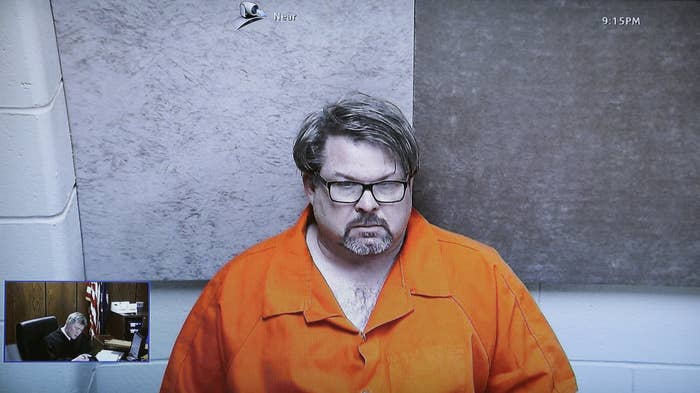 The alleged lawsuit filed by now-former Uber driver accused of killing six people in a Michigan shooting spree against the ridesharing company is a hoax, Kalamazoo County Undersheriff Paul Matyas confirmed to BuzzFeed News on Thursday.
After documents were filed in federal court in Michigan, BuzzFeed News and other outlets on Wednesday published articles about a supposed $10 million suit — in which the driver, Jason Dalton, claimed, "I'm currently in prison because of Uber."
Matyas said that when he heard about the suit, he looked up the documents online and saw "terribly suspicious" irregularities.
First, he said, "that's not the postage we use" — referring to an image of the envelope containing the documents. Also, he said, the piece of mail was routed through Philadelphia, which normally wouldn't happen.
He also checked the handwriting on the documents "against the handwriting we have on file" for Dalton — and they did't match.
Finally, he said he asked Dalton about the documents and he said he had "no idea" about them and didn't authorize anyone to file them on his behalf. Dalton's lawyer said the same.
Dalton was a driver for the company in February when he allegedly went on a shooting spree in Kalamazoo, Michigan. The shooting left half a dozen people dead and earned Dalton six murder charges.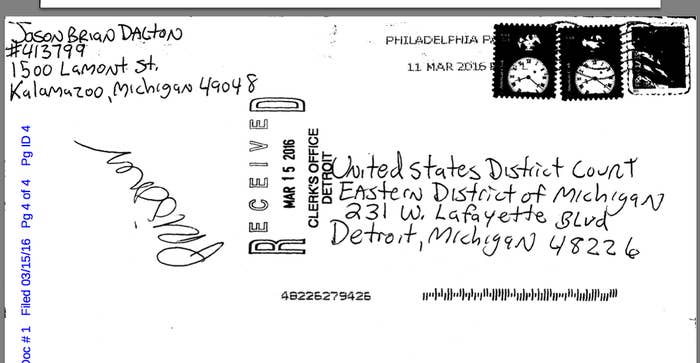 The Guardian reported on Wednesday night that the suit may not be authentic.
"Our mail here does not come through Philadelphia, it comes through Grand Rapids," Matyas said. "So we're suspicious of it, and it's something we'll go through tomorrow."
Correction: This article has been updated throughout to reflect the fact that it is a hoax, and sections about the details of the documents filed in federal court were removed.