What We Know So Far
Three men attacked Istanbul's busy Ataturk Airport Tuesday night, opening fire on travelers before detonating suicide bombs.
The first attacker detonated his bomb near a security checkpoint. A second attacker set off his bomb on the departures level, while a third detonated outside the airport.
The death toll from the attacks rose to 44 people Thursday. Another 239 people were injured.
Turkish officials told BuzzFeed News the attackers hailed from Russia, Uzbekistan, and Kyrgyzstan.
Officials have described the attack as terrorism and said it appeared to be the work of ISIS, though the group has not yet claimed responsibility.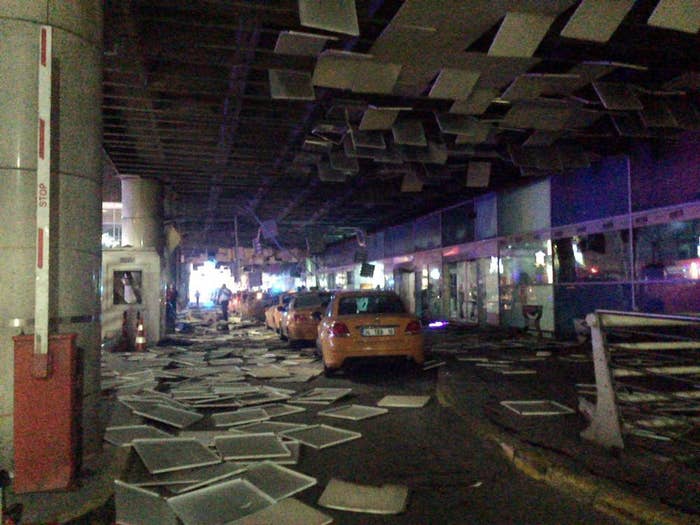 Two ISIS suspects arrested at Ataturk Airport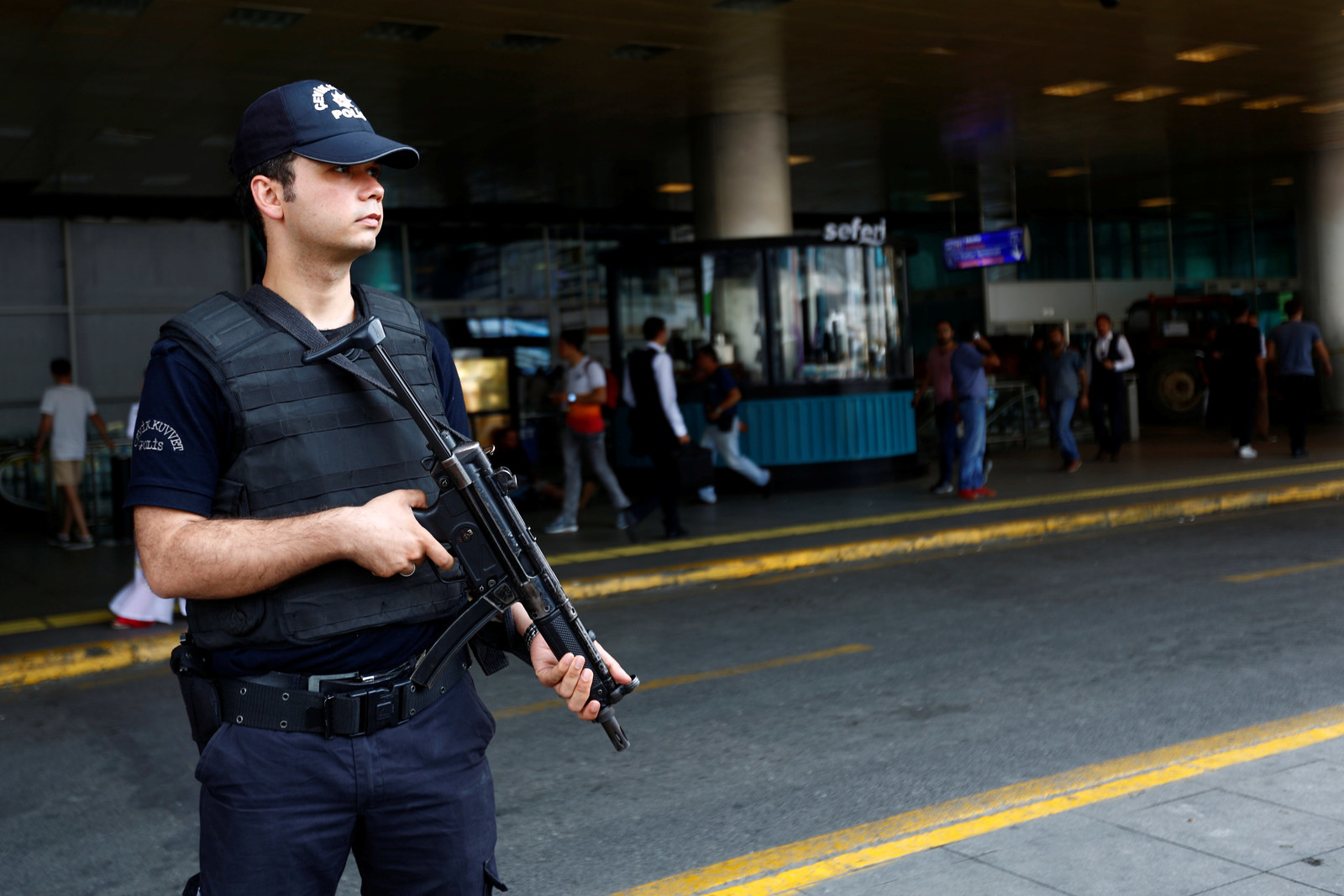 Two men suspected of being members of ISIS were arrested Sunday at Istanbul's Ataturk Airport, Turkey's Andalou news agency reported.
The men were identified as a 25-year-old old with Russian and Kyrgyz passports and a 35-year-old with a Ukrainian passport, Andalou reported. They had arrived at the airport late Sunday from Ukraine, with passports belonging to other people as well as military items, Andalou reported.
The arrests came as 13 people were charged in connection with the attack. According to Agence France-Presse, 10 Turks and three foreigners were charged on Sunday with belonging to a terrorist organization, homicide, and endangering the unity of the state.
New details emerge about Istanbul airport attackers as death toll rises to 44
Turkish officials said Thursday that the three men who attacked Istanbul's busy Ataturk Airport Tuesday night originally hailed from Russia, Uzbekistan, and Kyrgyzstan — all parts of the former Soviet Union. The attackers' names have not been released and no organization has taken responsibility for the assault, but officials had previously said it appeared to have been the work of ISIS.
Also Thursday, new images believed to show the attackers at the airport emerged. The images were originally obtained by obtained by Turkey's Haberturk newspaper and later distributed by the Associated Press.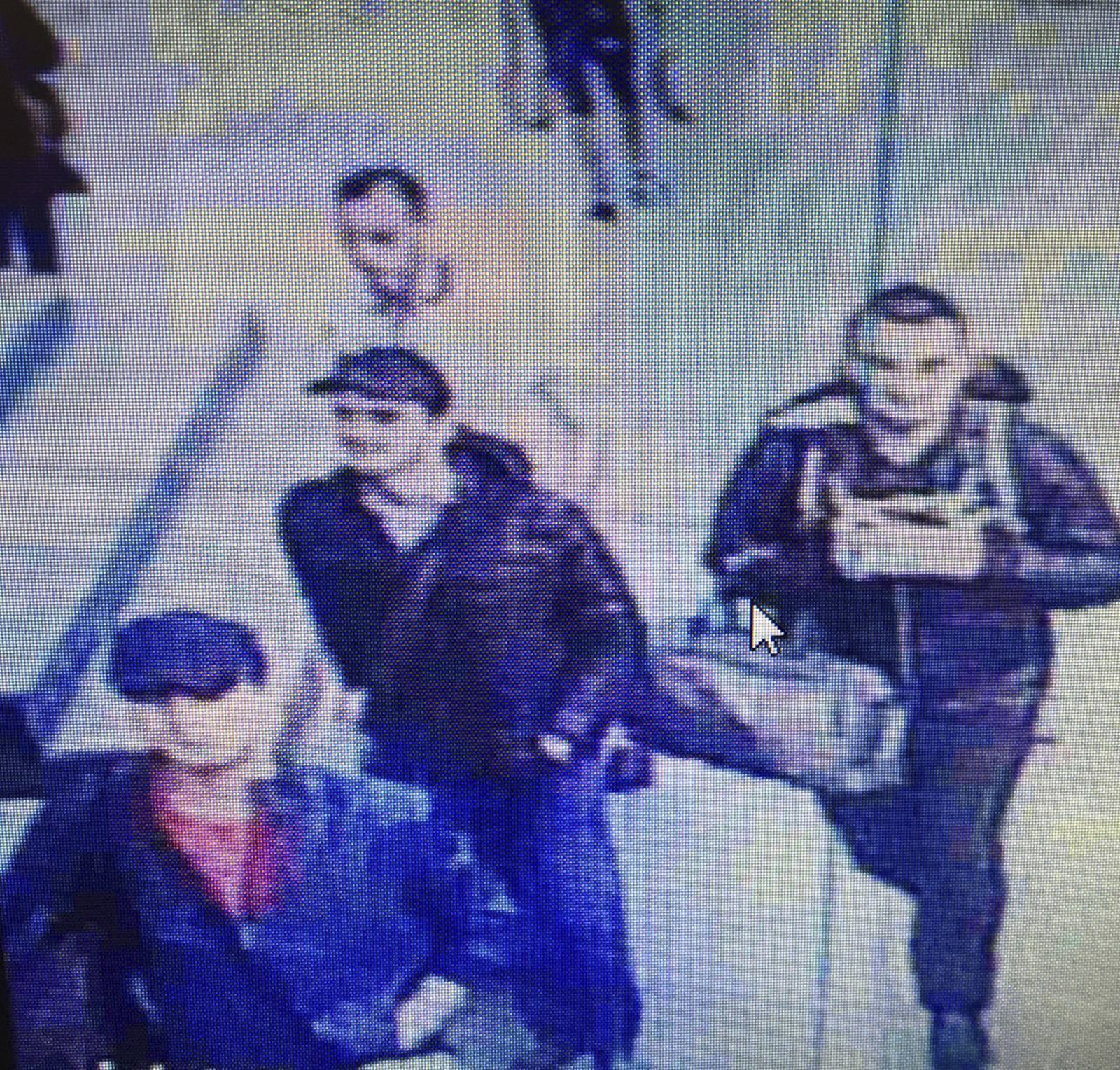 In one image, three men can be seen walking together in the airport. In another image, a suspect is visible apparently standing alone outside the airport.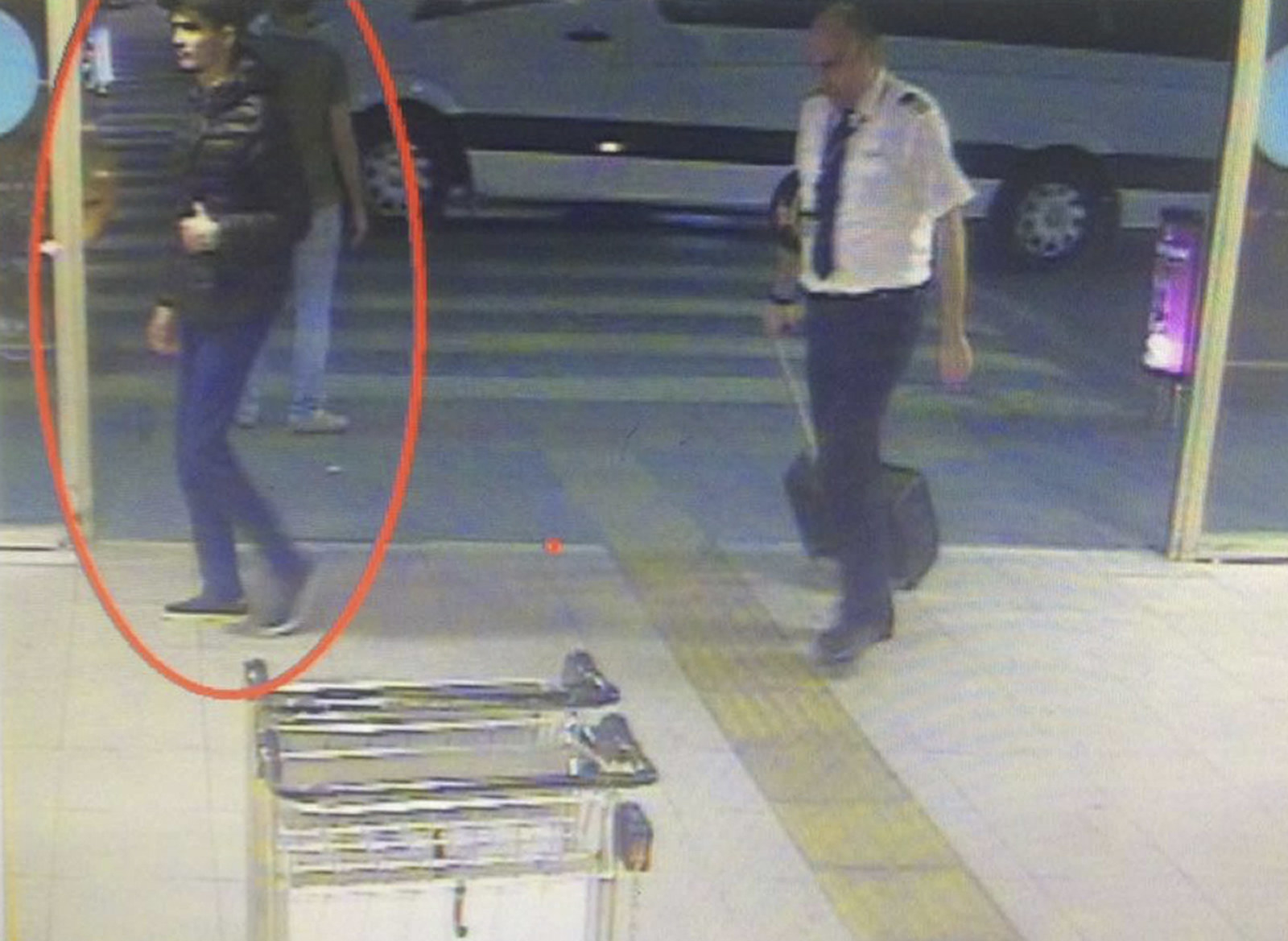 A third image showed another man believed to be an attacker inside the airport.
The death toll from the attack rose Thursday to 44 people. Officials told BuzzFeed News 13 foreign nationals were among those killed in the attack. Another 239 people were wounded in the attacks.
In response to the assault, police carried out a series of raids on 16 locations early Thursday and detained at least 22 ISIS suspects, including three foreign nationals, according to a Turkish official.
The attacks drew strong condemnation from world leaders as well as mourning among friends and families of the victims.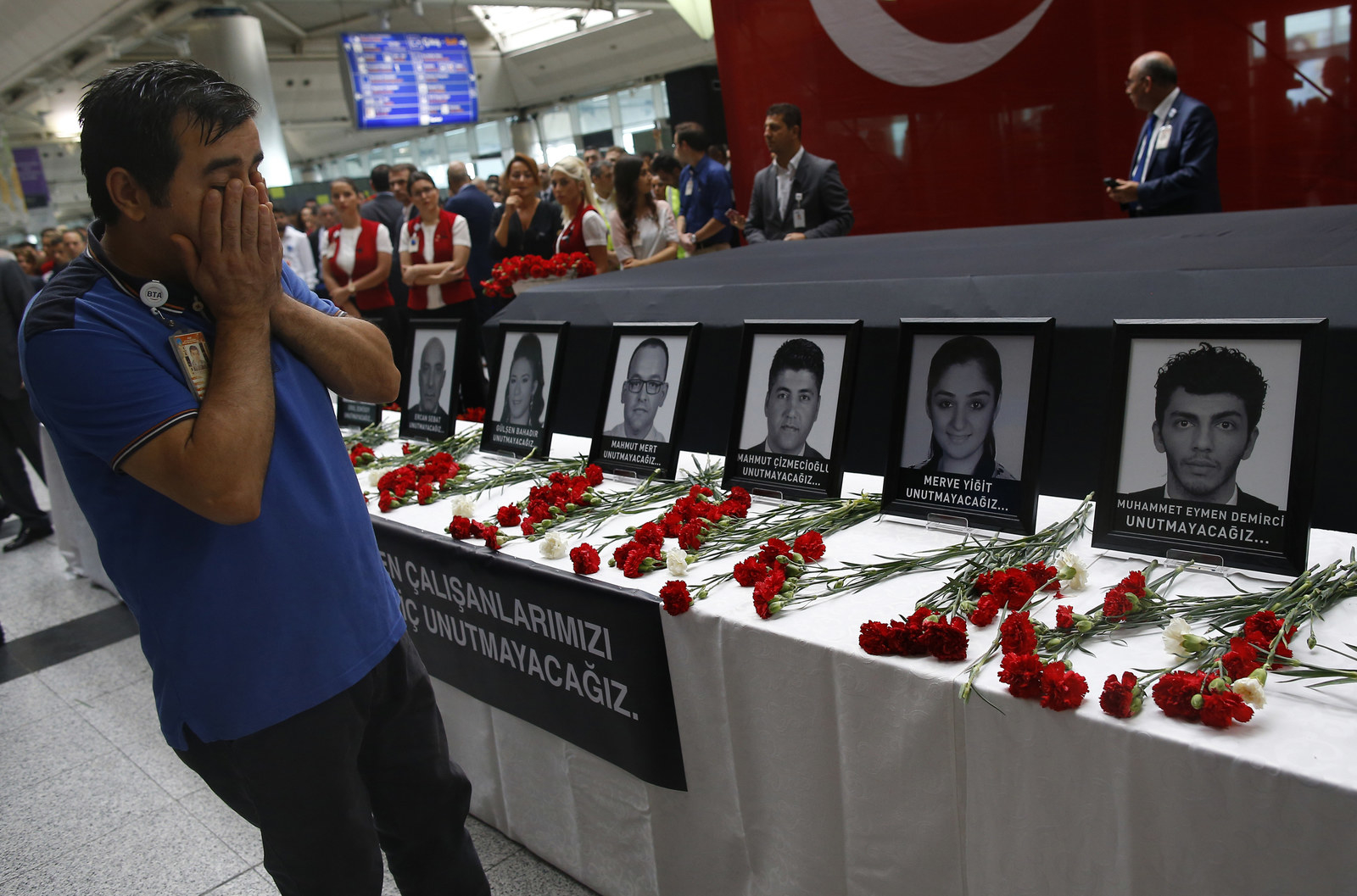 World landmarks, including the Eiffel Tower in Paris and Brandenburg Gate in Berlin, were lit up in the colors of Turkey's flag in honor of the victims.