Surreal Winter Weather Arrives In Southern California
[Insert an end-of-the-world snow portmanteau here.]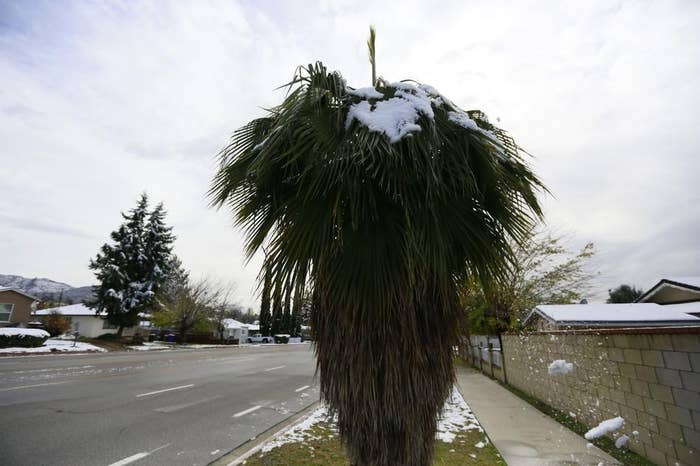 The unthinkable has happened in Southern California: Winter has arrived, and with it, snow.
A winter storm from Canada drove temperatures down across the Los Angeles and San Diego metro areas Tuesday and Wednesday, prompting the National Weather Service to issue freeze warnings up and down the coast.
The cold weather also brought an end to a 375-day streak during which the temperature in downtown L.A. rose to at least 60 degrees. It was the longest stretch of consistently warm weather the city has seen since 1994, and the second-longest since 1877, when record keeping began.
The storm walloped normally-sunny communities and blanketed palm trees, still-green lawns, and swimming pools with snow.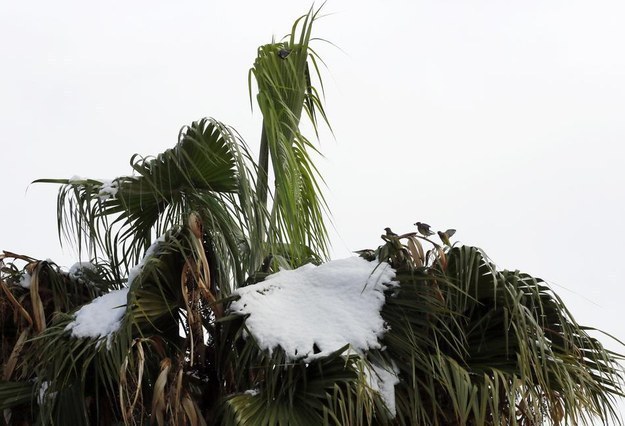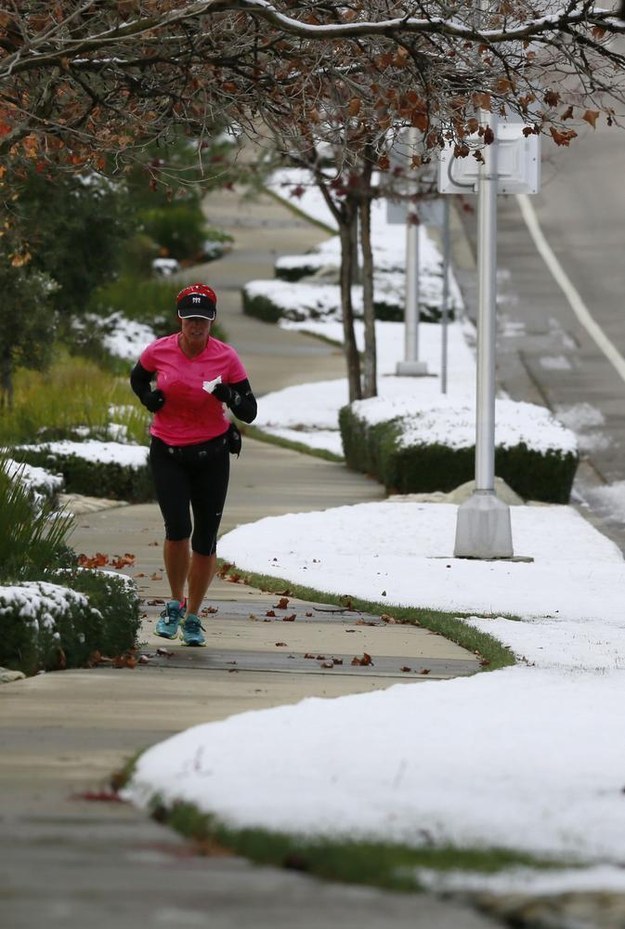 Tuesday night, snow fell in La Crescenta-Montrose, just 15 miles from downtown L.A.
Snow also fell Tuesday in Julian, a town in San Diego County.
The city of Temecula, which is slightly more than halfway from L.A. to San Diego, was covered with snow by Wednesday.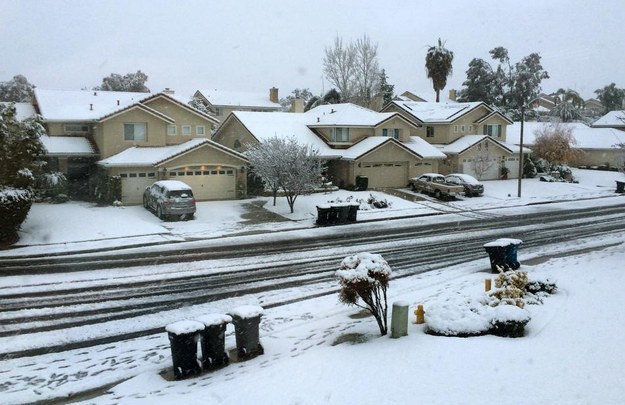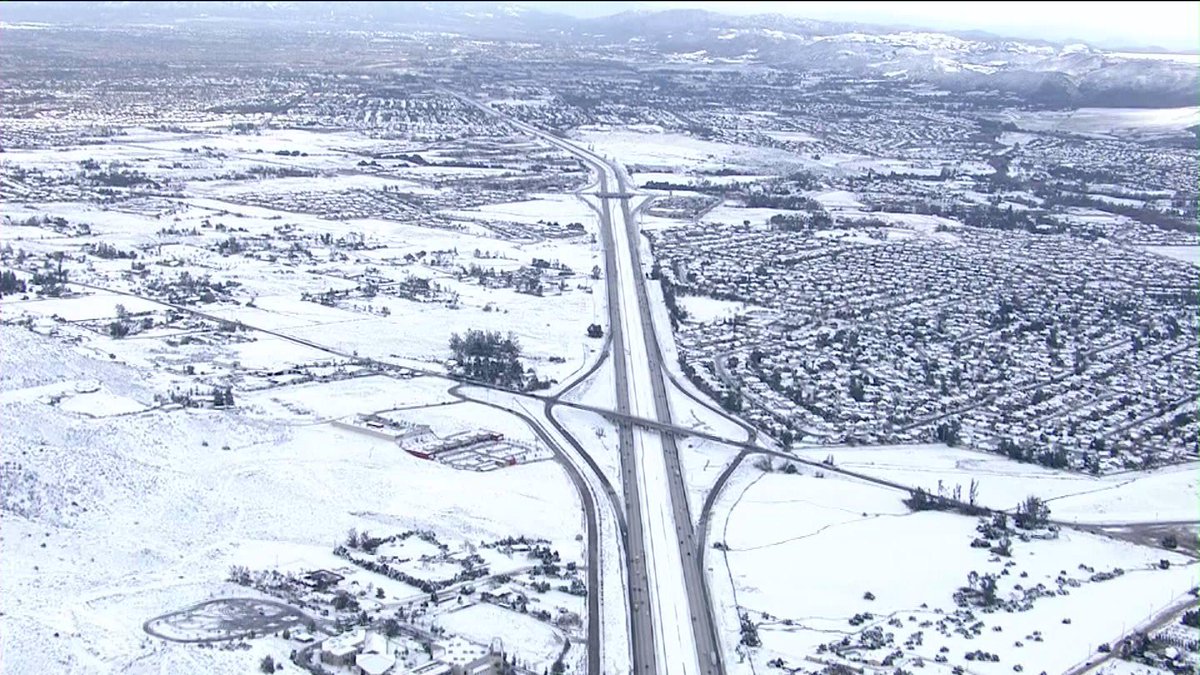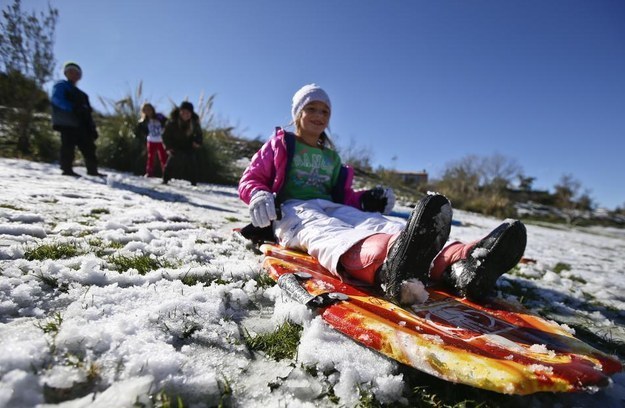 While it didn't snow at lower elevations, the weather was still bizarre — and dangerous.
On Catalina Island, two people died when they were swept off a boat during a storm. And in Pasadena, a gust of wind lifted several tents into the air outside the Rose Bowl Wednesday.
The local news warned Californians to beware of the frigid temperatures.
Many drivers nevertheless became stuck.
More than 180 people were rescued early Wednesday after getting stuck in the San Bernardino Mountains. Most of those rescued were about about 50 miles from L.A. There were, however, no injuries reported among the stranded drivers.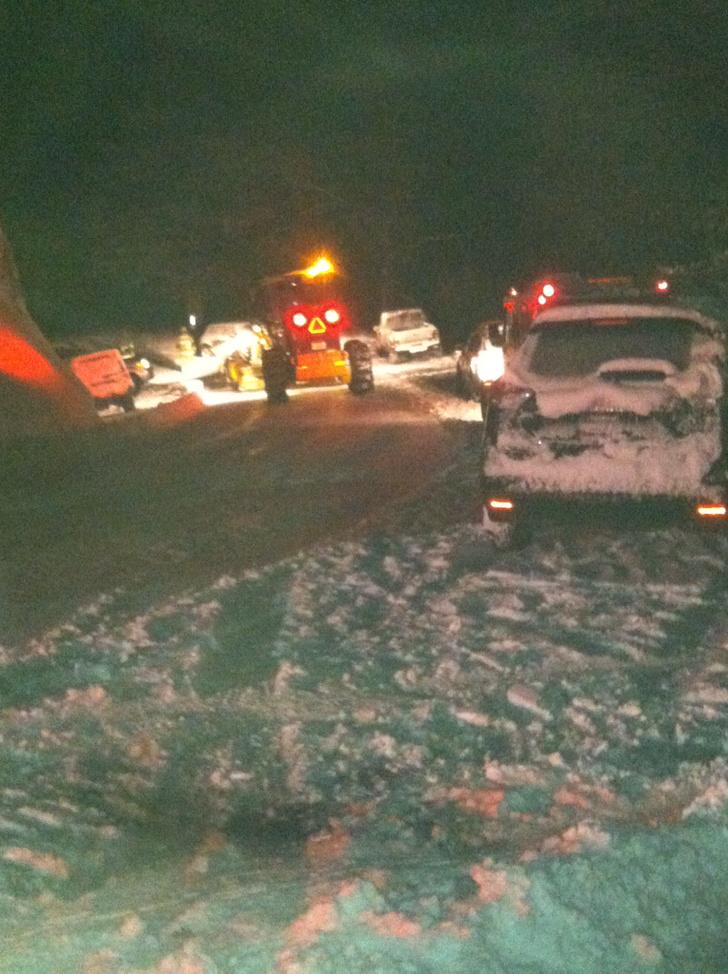 The cold weather is expected to continue in Southern California through the New Year, with temperatures rising again over the weekend.