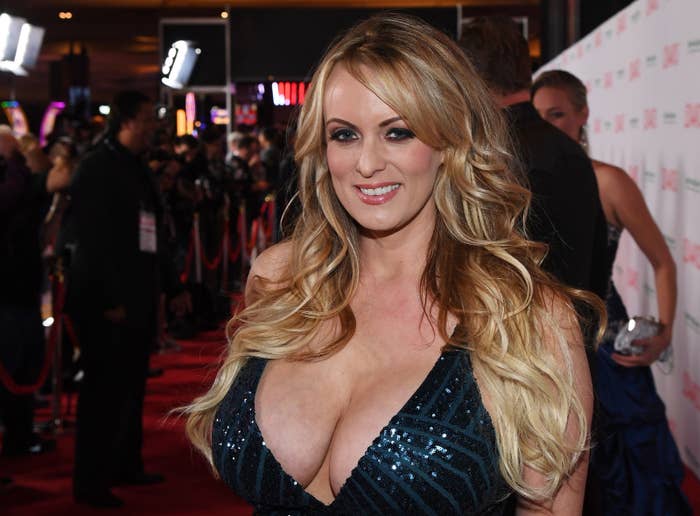 Multiple women are exploring potential legal cases against President Donald Trump, following the lead of an adult film actor who has filed a lawsuit in order to speak out about an affair she says she had with Trump in 2006, her attorney said Wednesday.

Michael Avenatti, who represents Stephanie Clifford — better known by her professional name, Stormy Daniels — told BuzzFeed News that other women have reached out to him for representation in cases against Trump. Avenatti did not answer questions about the number of women or the nature of their allegations.

When asked by BuzzFeed News if other women had approached him about potential legal cases, Avenatti replied, "confirmed."
Multiple women have accused Trump of sexual misconduct in the past, and Avenatti did not say if any of the accusers were the same people who had approached him about legal representation.

Clifford received $130,000 as part of a 2016 settlement that barred her from discussing her alleged relationship with Trump, details of which have leaked out via friends and old interviews. The payment came from Trump's longtime personal attorney, Michael Cohen, who has said that he used his own money and that Trump did not know about the payment. The White House has also said Trump didn't know about the payment.
Earlier this month Clifford sued Trump, claiming their "hush agreement" is invalid because he never signed it. She also wants to return the money in order to speak out about the alleged affair. Trump's lawyers, meanwhile, are considering legal action to stop 60 Minutes from airing an upcoming interview with Clifford.
Cohen, Trump's lawyer, has also sued BuzzFeed over the release of a dossier on the president's alleged Russia connections.
Newly released documents also appear to link Trump's company to the payment for the first time, the Wall Street Journal reported Wednesday. The documents show that an attorney who works for the Trump Organization, Jill Martin, was also listed as the counsel in an arbitration demand from the company that Cohen used to pay Clifford.

Martin is vice president and assistant general counsel at the Trump Organization, according to her LinkedIn profile.
Speaking on CNN Wednesday, Avenatti said the point of the arbitration was "to gag my client, put a muzzle on her and prevent her from speaking." Avenatti went on to argue the documents show that there is no separation between Trump's company and the company Cohen used to pay Clifford.
In an interview Wednesday on MSNBC, Avenatti said Clifford has been truthful about her relationship with Trump, and that if the president wants to sue her, "our position is very simple. Bring it."
Avenatti said he believes the $130,000 payment that Clifford received will ultimately be traceable to Trump.
When asked if he would seek to depose the president, Avenatti added, "we're not going to lay out our strategy, but that wouldn't be a big stretch."