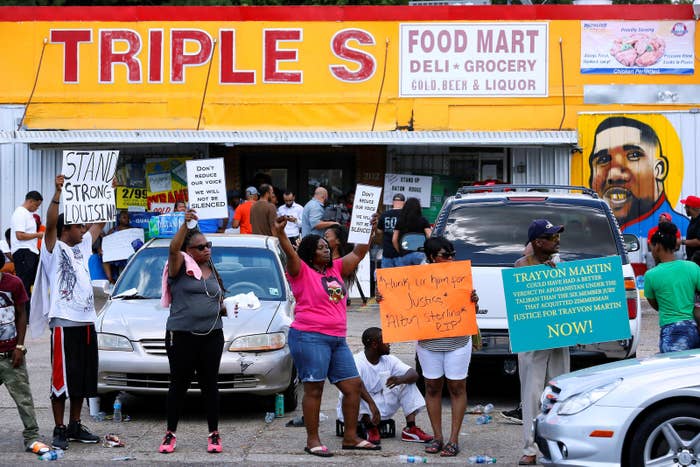 BATON ROUGE — On Monday night, Emmanuel Self stood three feet from where Alton Sterling was killed and pointed to the abandoned buildings nearby.

"That place used to be a diner," he said. "That one fixed furniture. And that one there, next to the Metro PCS, used to be a night club. Now it's nothing."
Self, 27, who lives just a few doors down from the parking lot of the Triple S — the convenience store where on July 5 Sterling was shot dead as Baton Rouge officers Blane Salamoni and Howie Lake II tried to subdue and arrest him.
The 37-year-old had been doing what he did most days, sell burned CDs.
"One time I told him he should go on the internet to sell his CDs," Self, who heard the gunshots, told BuzzFeed News this week. "He said that'd mess with his hustle."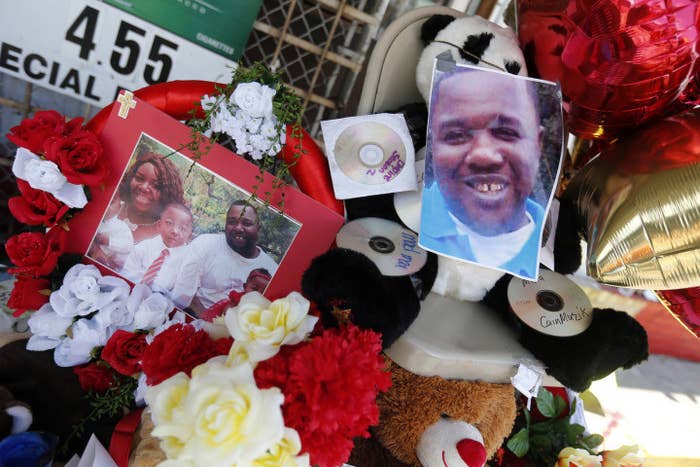 Sterlings' death, along with that of Philando Castile in Minnesota, prompted outrage and days of protests that have reignited the debate about race relations and policing in the U.S. But in Baton Rouge, it has also spurred introspection about deep-seated economic segregation that has left some people with few opportunities beyond hustles like selling burned CDs at the corner store. And now, as the protests continue, many are grappling with what do about problems that have been around for generations.

"You're looking at generations of failure in the United States with regard to a capitalistic system," Rev. Dr. J. Herbert Nelson told BuzzFeed News.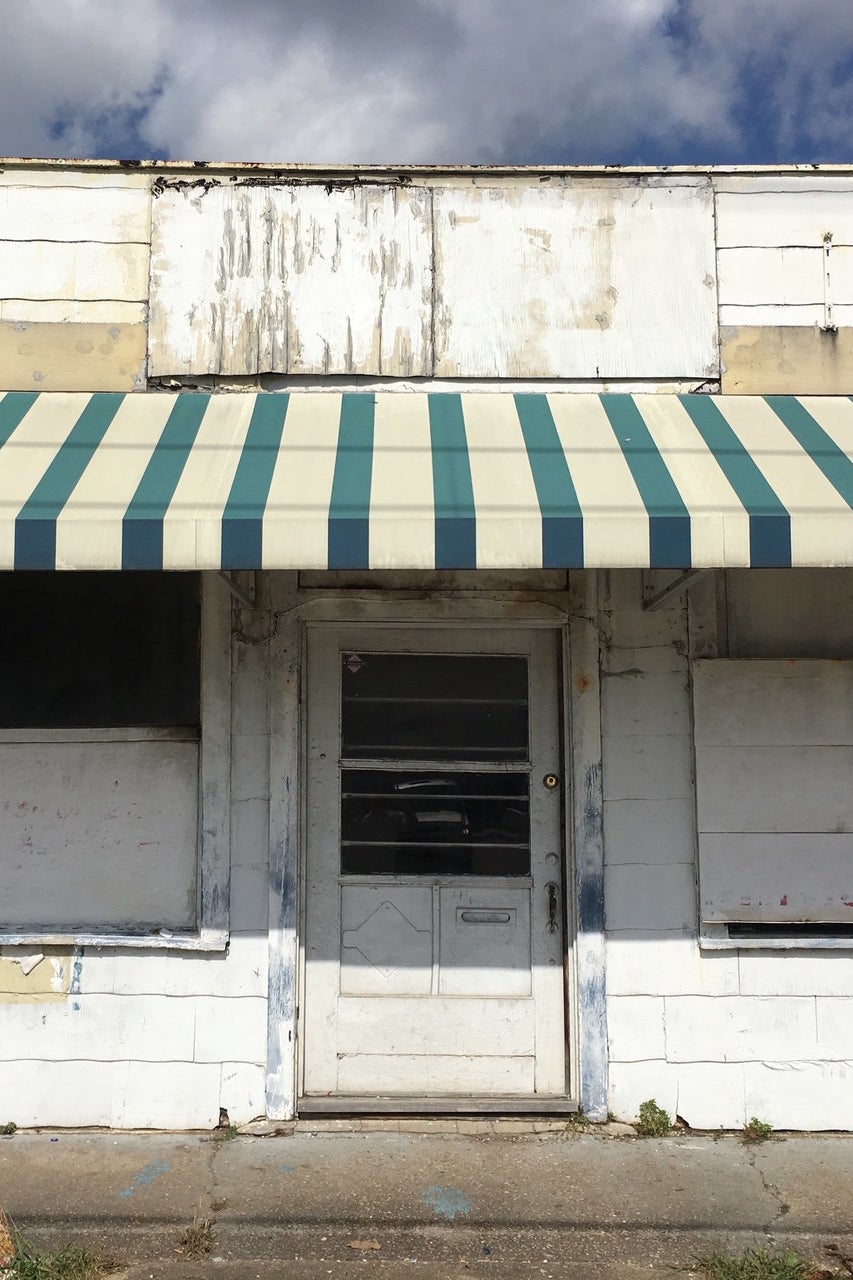 Empty commercial buildings near the site of Sterling's death are seen on July 13.
Nelson — of the Presbyterian Church U.S.A — delivered an impassioned speech Tuesday at a gathering of Together Baton Rouge, an interfaith coalition. Sterling's death was the main topic, but underlying economic strains were a recurring theme. Throughout the gathering, multiple speakers called on the group to develop an agenda that would lead to concrete change.
"This agenda must include economic development," Lee Wesley, of the Community Baptist Church, told the crowd. "It must include not only working on the symptoms of poverty but the causes of poverty."
The causes are complex. Broderick Bagert, lead organizer for Together Baton Rouge, told BuzzFeed News that the community suffers from many of the same issues seen in other parts of the South dating back to slavery.
Baton Rouge, on the other hand, is rich in natural resources and has significant oil and manufacturing sectors. However, the wealth generated by those sectors, Bagert said, rarely trickles down to the predominately black north half of the city, where Sterling was shot. As a result, there's a wide economic and racial chasm.
"It's one of the most segregated cities in the country," Bagert said. "How can a place with so much natural resources and economic production be so poor? Or to put it another way, if you have all the natural resources of Texas, why do you look like Alabama?"
Thomas Tucker, of the Presbytery of South Louisiana and a member of Together Baton Rouge, told BuzzFeed News that economic segregation translates into a whole host of problems, including so-called food deserts, a lack of medical facilities, and the proliferation of predatory businesses like payday lending. And the problems disproportionally affect people living in the predominately black north part of the city.
"Integration has failed," he added.
The problems on the ground are felt acutely by people in the neighborhood where Sterling was killed. After pointing out various now-abandoned buildings in the area, Self described trying to make a living: The handful of functioning businesses nearby are too small offer any jobs, so he relies on family members to commute to the wealthier south side of town to work pushing carts at several stores.
Sterling would have had an even harder time making it in this system. He had a record that included convictions for sex with a minor, weapons offenses, confrontations with police, and domestic violence. Though many protesters who knew Sterling told BuzzFeed News he was turning his life around, his criminal record would have left few doors open for him.
"The chances of a black man not going to jail at least once in his lifetime are slim to none," Tremayne King, who knew Sterling, said during a protest on Tuesday. "Selling CDs, that's what he was left to do."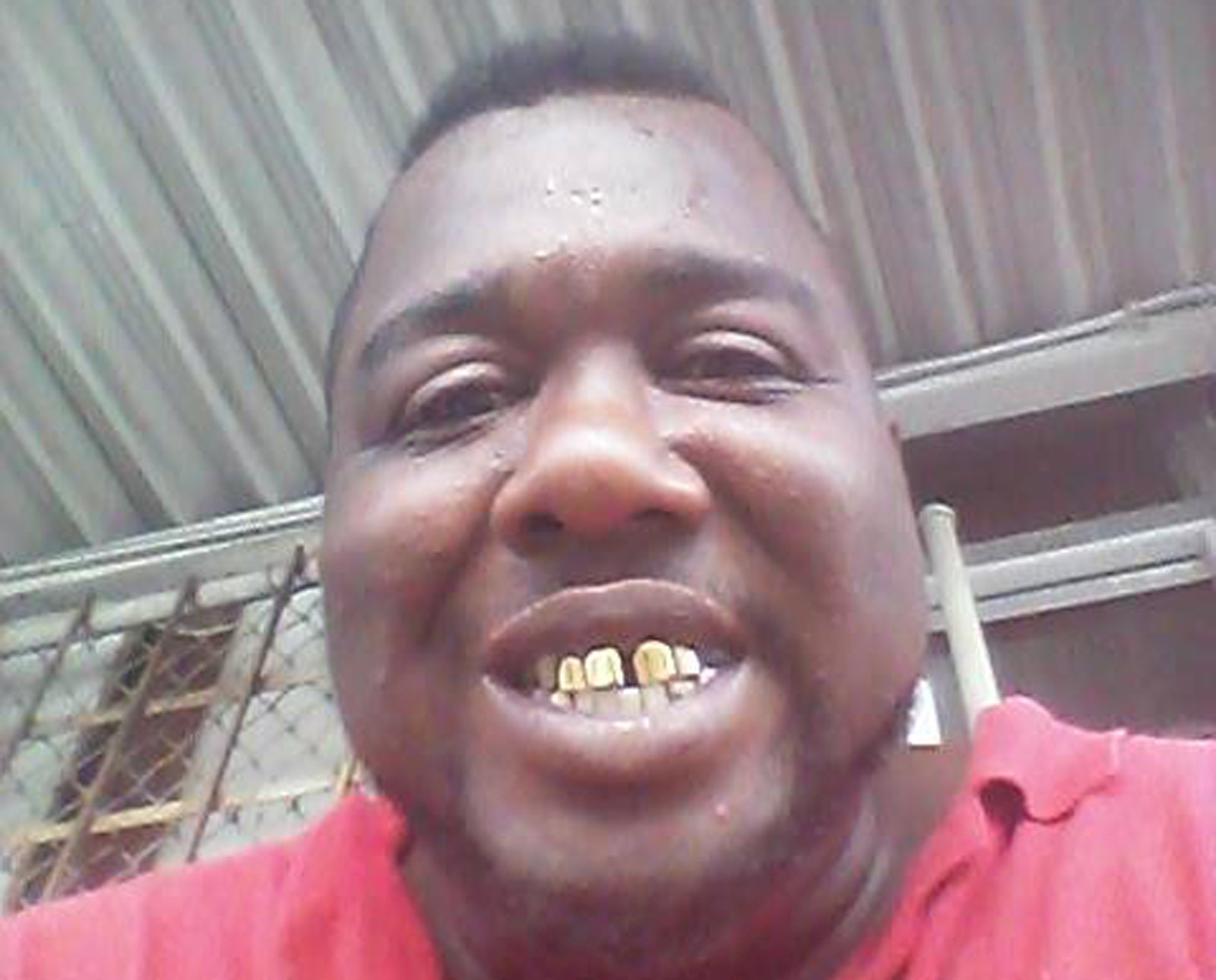 According to multiple accounts, Sterling sold compilation CDs that he burned himself. He had been at it for years.
Kayla Matthews told BuzzFeed News during one protest that she bought several blues CDs from Sterling. Mikayla Poche recalled mixes that included local music. And Keaira Johnson said Sterling also sometimes sold burned movies. They all said he was personable and friendly.

"Nobody's perfect," King added, "but he was a good guy."
In any case, the bleak economics confronting those in Sterling's community were a major theme during the protests. Monday night, Leslie Parms was one of several people who took to a stage set up just outside the Triple S and slammed what he said was outside businesses that funnel money away from the community. He also called on protesters to support black-owned businesses.
Parms, a member of the Nation of Islam, tied the community's financial woes to incidents like Sterling's death.
"Our economy in our neighborhood is directly tied to the situation we're in," he told BuzzFeed News.
Bagert made a similar point, arguing that segregation, lack of opportunity, and frustration underlie more visible issues, such as those having to do with policing.
"If you've got a community that's got really significant racial and economic inequalities, it will not have a strong public school system and I think the same is true of a police department," he said. "It's going to have problems in its police department and it's relationship with the community."
The same could be said of many communities that have been recently engulfed in conflict over police shootings, but in Baton Rouge, community leaders have been spurred to action by Sterling's death.
Parms said he was involved in a coalition that would be working to support black businesses. And Together Baton Rouge will spend the next six months drafting an agenda designed to have a concrete affect on November's elections. Sterling's death will be a big part of that process.
"It brings it to a head and to a poignancy," Bagert said. "It galvanizes our energy."