Southwest Grounds 128 Planes, Cancels Flights Over Missed Inspections
About 90 flights were canceled Tuesday because the airline didn't properly inspect about a fifth of its fleet.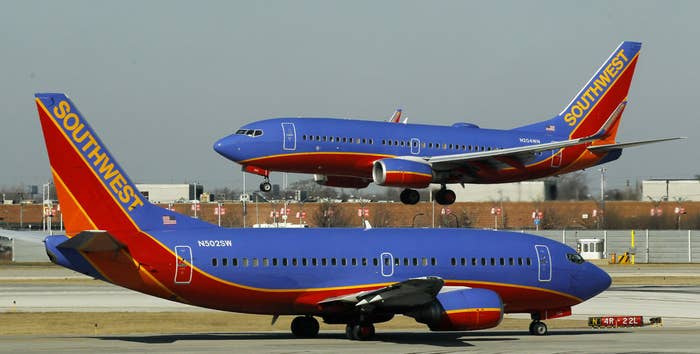 Southwest Airlines has grounded 128 planes — about a fifth of its entire fleet — resulting in dozens of canceled flights.
The Boeing 737-700s were grounded because the airline didn't inspect a backup system that controls the rudder in the case of a main system failure, the Associated Press reported. In a statement, Southwest representative Brandy King described the omission as "inadvertent."
The groundings were voluntary and confirmed Tuesday night, the Dallas Morning News reported.
As a result, Southwest had to cancel about 90 flights.
The news of the missed inspections comes less than a year after the Federal Aviation Administration fined Southwest $12 million for maintenance problems in the past. According to an FAA statement, the airline "returned the jetliners to service and operated them when they were not in compliance with Federal Aviation Regulations."
Southwest is fighting that fine in court. In 2008, the FAA also proposed a $10.2 million fine for maintenance issues. Southwest eventually settled that case and paid $7.5 million.
King said Tuesday that the latest maintenance issues had been disclosed to the FAA. She also said that the airline "developed an action plan to complete all overdue checks."