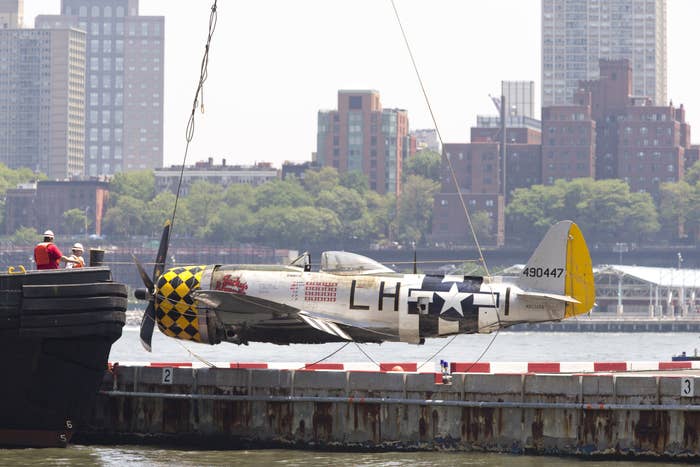 A vintage World War II fighter plane crashed into the Hudson River near New York City on Friday, killing the pilot and prompting a major rescue effort.
The P-47 Thunderbolt went down around 7:30 p.m. in the waters separating New York and New Jersey, state police spokesman Jeff Flynn told BuzzFeed News.
Authorities removed the single-seat plane from the river on Saturday.
The Federal Aviation Administration said the aircraft was among three planes that had departed from Republic Airport in Farmingdale, on Long Island, just east of New York City. The other two aircraft returned to the airport and landed safely.
The U.S. Coast Guard, as well as police from both New York and New Jersey deployed rescue craft during the search effort.
New Jersey State Police had initially reported that the pilot was rescued and hospitalized with minor injuries. However, the agency later tweeted that scuba divers recovered a body from the plane crash.
Rescuers recovered the body of the pilot, identified as 56-year-old William Gordon, of Key West, Florida, late Friday night, the Associated Press reported.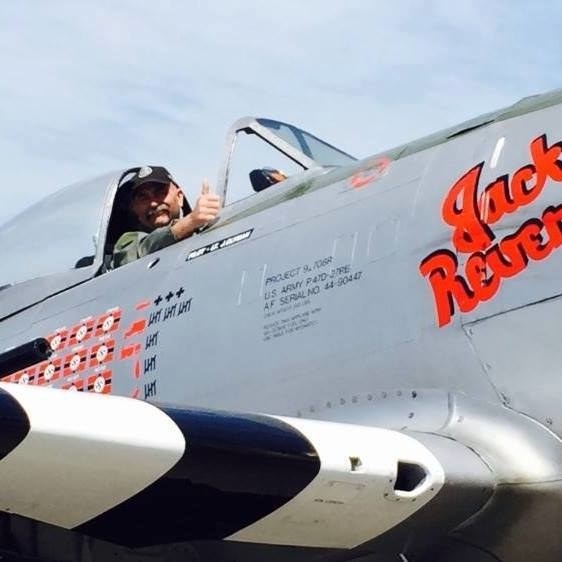 Gordon was piloting the vintage aircraft for the American Airpower Museum at Republic Airport on Long Island when he died bringing the P-47 Thunderbolt to a forced emergency landing, the museum said in a Facebook post on Saturday.
The museum described Gordon as an "extraordinary pilot who understood the powerful message our aircraft represent in telling the story of American Courage and Valor."
"Bill Gordon was a nationally respected Pilot in our Warbird Community and we are honored to call him one of our own," it added.
Planes flew over the museum Saturday in a memorial "missing man" arrangement Saturday to honor Gordon.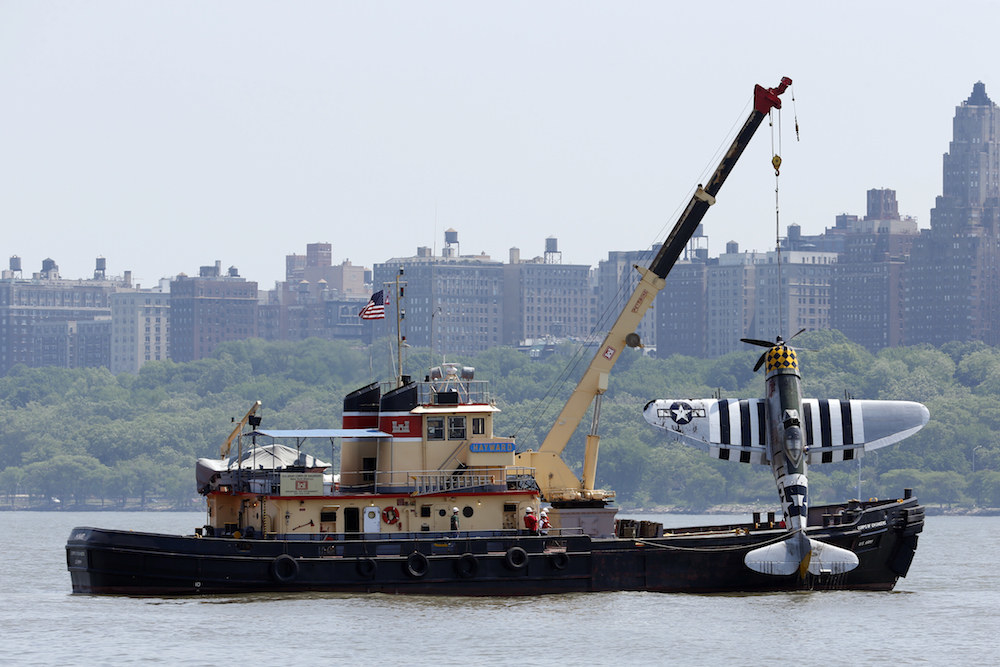 Witnesses told CBS New York that the pilot appeared to try to get out of the plane after it crashed.
"You could see him trying to get out of the harness of whatever – whatever he was strapped to, the seatbelt or harness or whatever, but he couldn't get out," said Camara Dodd, who was dining outside at the Waterside Restaurant in North Bergen.
The New Jersey State Police announced on Twitter that the crashed plane would be scrapped by the Army Corp. of Engineers.