For a second day, protests over police violence engulfed cities across America.
The largest protests shut down parts of New York City, but smaller demonstrations happened throughout the day Thursday in various other cities.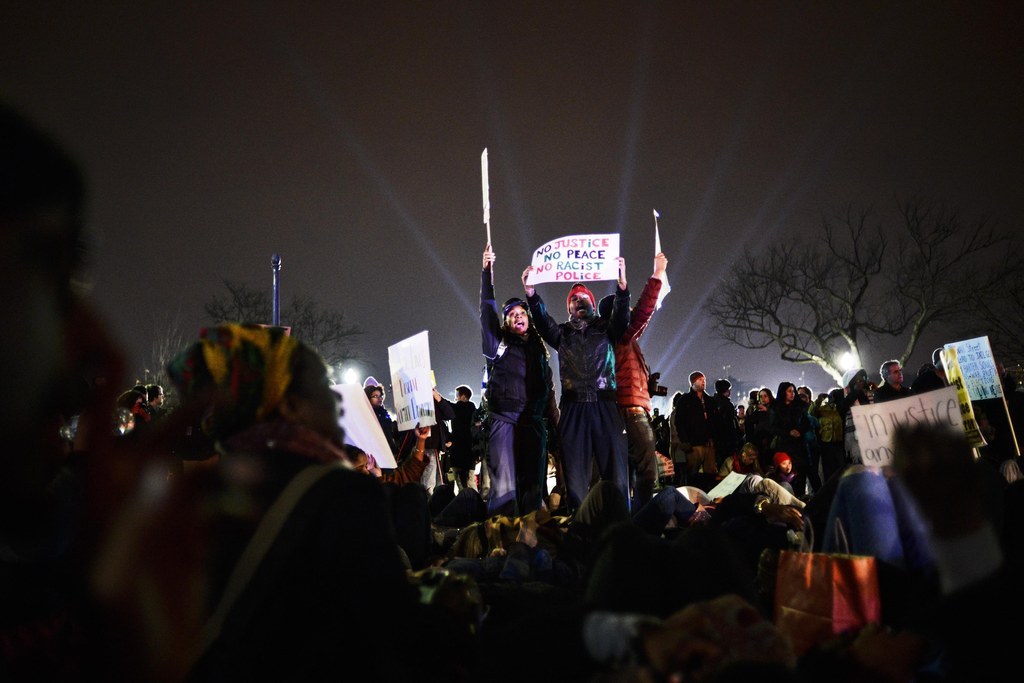 The protest in Washington, D.C., was actually a series of rallies held through the afternoon and evening, according to Jennifer Bryant. She attended a protest that began at 7 p.m. outside the Metropolitan Police Department on Indiana Avenue before winding its way through nearby streets.
"There was several hundred people there at the 7 o'clock protest," Bryant told BuzzFeed News. "It was amazing."
Bryant said she went to the protest because Washington, D.C., suffers the same policing and race problems as Ferguson and New York City. She also said she has been particularly disappointed with President Obama's response to recent police violence.
"I voted for Obama twice and I'm just disappointed with him," she said. "I thought he'd approach the office of president with more humanity than his predecessors and that's just not the case."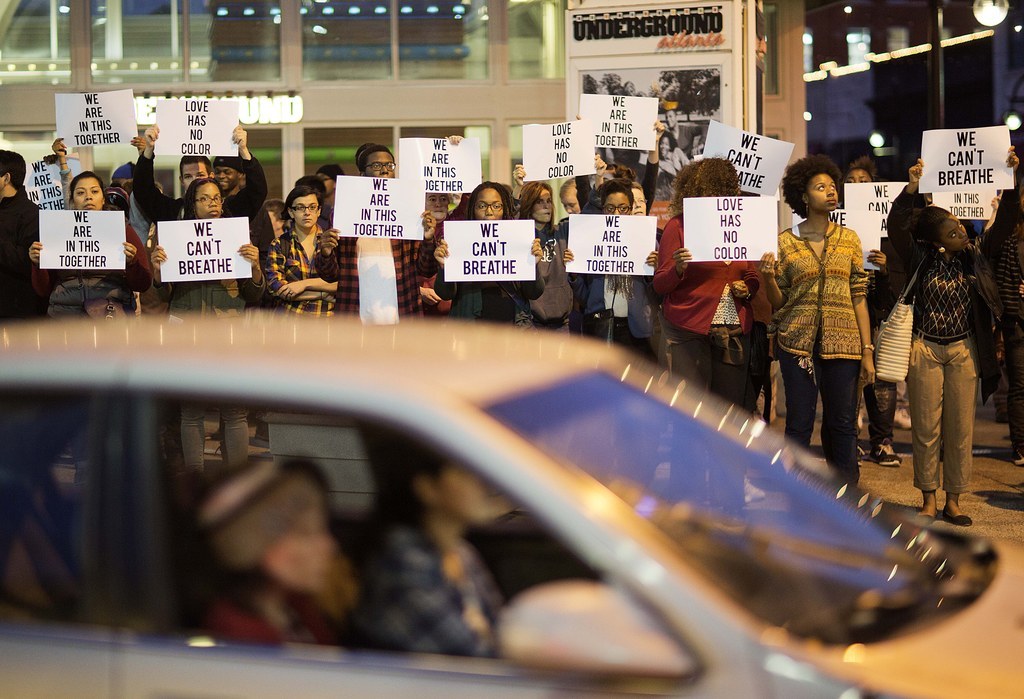 Protests in the Atlanta area spanned much of the day Thursday and happened both in the city and on nearby college campuses, according to the Atlanta Journal-Constitution.
Samuel White helped organize the protest at Emory University. White, the student body president of the Candler School of Theology, said the protest began during a theology service with students chanting the names of black men and women who had been killed. The students then went outside and performed a die-in. White, a graduate student, said undergrads then abandoned their own demonstration and joined protesters on the ground. That was important because recent police violence has been devastating.
"For so many of our students of color it felt like we were walking through the halls fighting back tears," White said.
For White, the decision to protest became clear after the officer who killed Eric Garner was cleared of criminal charges Tuesday.
"I'm a black man," White said. "After the Eric Garner decision I felt despair. I think at that point I didn't care about anyone else's comfort, or if the theology school was going to support it. We were going to protest."
The protest was a success, White said. In addition to students joining in, White said, the reception from faculty was positive. One professor said that during 38 years in the U.S. he had "never seen anything like this."
At Kennesaw State University — about 25 miles from downtown Atlanta — Tiffany R. Smith helped organize a die-in Thursday afternoon. Smith told BuzzFeed News the demonstration involved about 50 people who lay on the ground, as well as more than 100 people who attended or watched. Like many who participated in the protests this week, Smith participated because "people's lives are in danger and people are being killed."
"There is a lot of anger and frustration in the streets, but there's also a lot of pain and anguish being felt, especially by the young," she added.
Smith is a queer, black woman who said she has personally seen both direct and indirect police discrimination. But she also sees the problems the protests aim to fix as bigger than any one group's experience.
"I think this issue is cutting across all racial and class demographics," Smith said.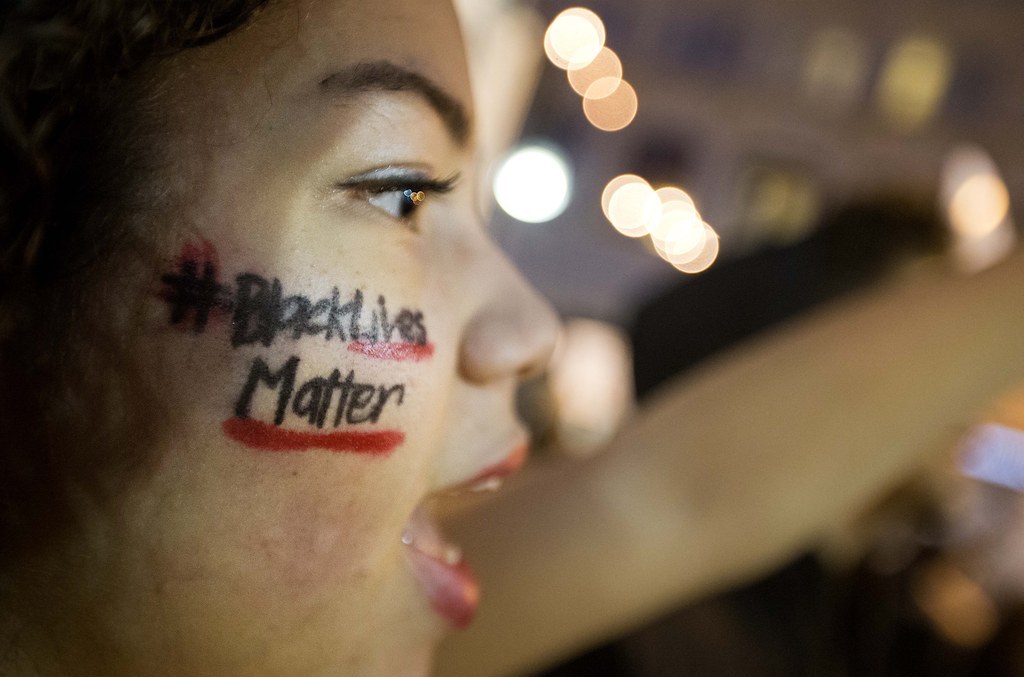 Protesters in Chicago shut down Lakeshore Drive, according to Wall Street Journal reporter Ben Kesling.
Rylee Freeman attended the protest and told BuzzFeed News several hundred people attended. She described it as peaceful and "beautiful," but added that police have tended to fall into two categories.
"Some of them have sort of stood with us while still doing their jobs," Freeman said, "and some of them have been completely belligerent."
Freeman said the protesters she saw and met in Chicago were mostly young, and came from all over the city. During her conversation with BuzzFeed News, groups of police were closing in on the protesters, who had closed several streets. Still, she added, the protests were something that needed to happen to bring about change.
"Red, white, and blue aren't the colors of freedom, they're the colors of cop uniforms and blood," she said.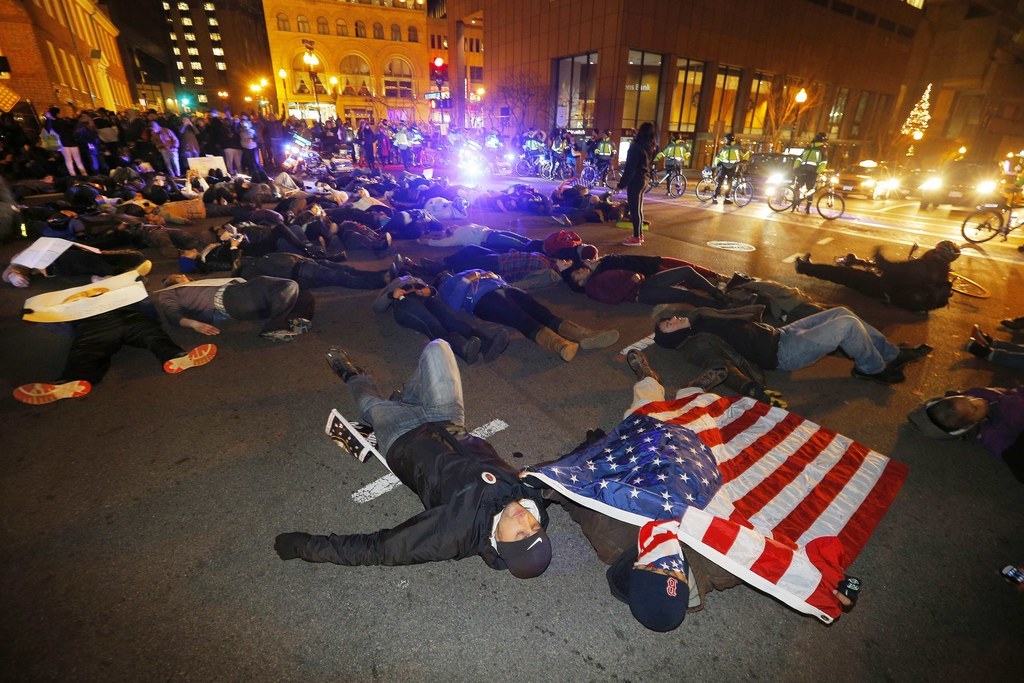 According to the Boston Globe, thousands of people participated in protests in the city's downtown. The protests were reportedly peaceful, though participants did block traffic and public transit.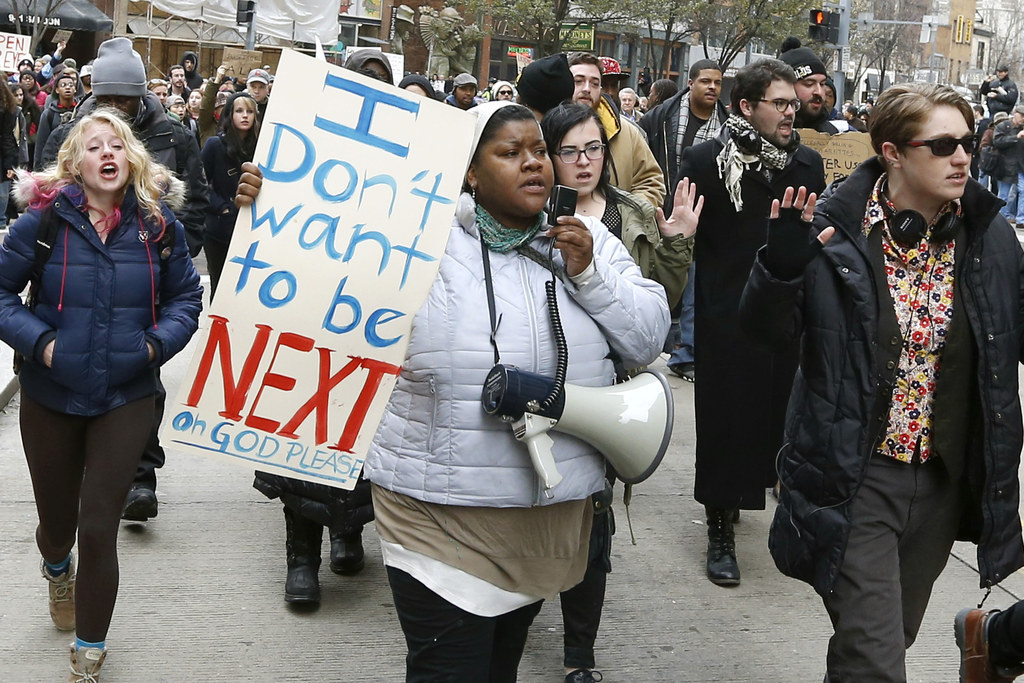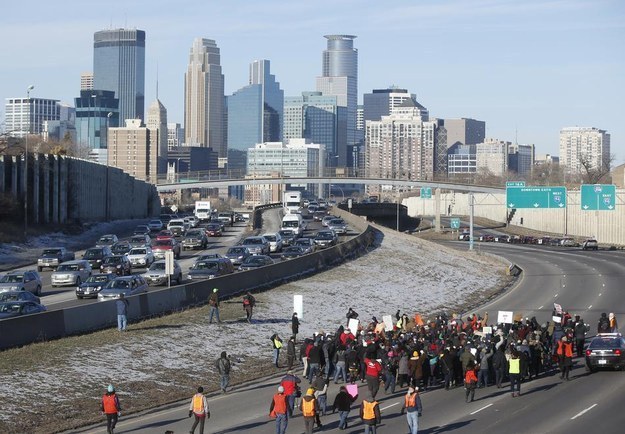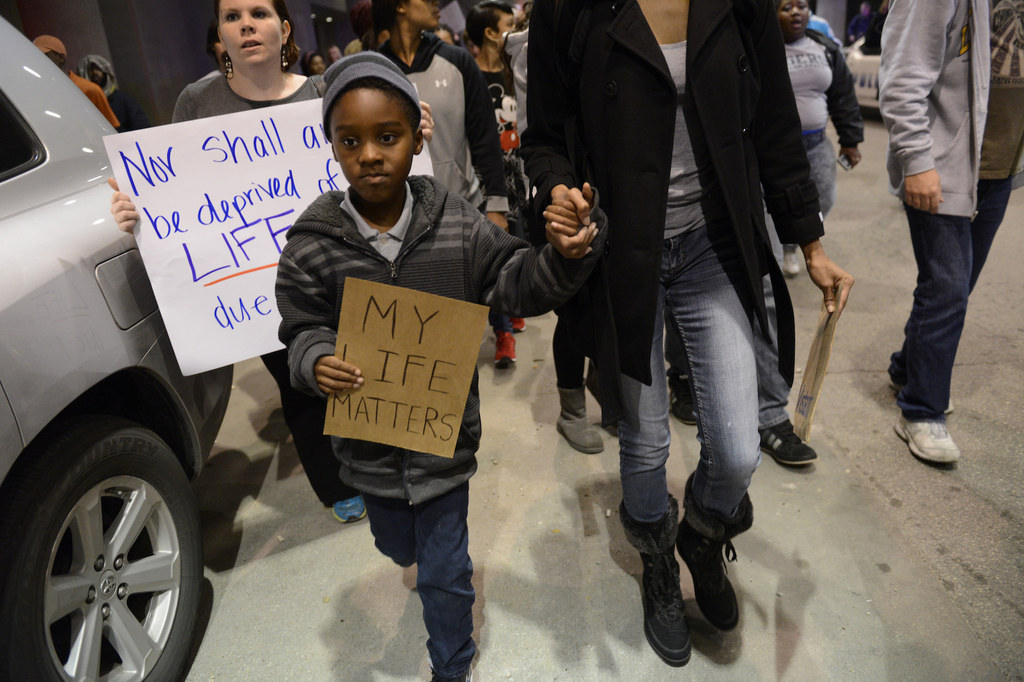 In Dallas, protesters marched through downtown and attempted to shutdown Interstate 35, according to the Dallas Morning News. Several people were ultimately arrested.
Brianna Payne attended the protest, which began with speeches near the Police Department then moved out into the city. Payne said police were accommodating during the march through the city, blocking off streets for the group to use, but quickly blocked the first attempt to march on the interstate. Members of the group later made a second attempt. Payne was not a part of that group that tried for the freeway again, but said traffic appeared to be snarled. She said the inconvenience of blocking traffic "is the main point."
"People say, 'Oh, it's inconvenient for you to shut down the freeway,'" she said. "But it's inconvenient that kids are getting shot in the street."
Payne also said that the protest was useful for bringing people together who have been frustrated by recent police killings.
"It's one thing to express frustration by yourself, when you're watching TV and where you're not being heard," she added. "It's another thing to be able to go out with a group of other people."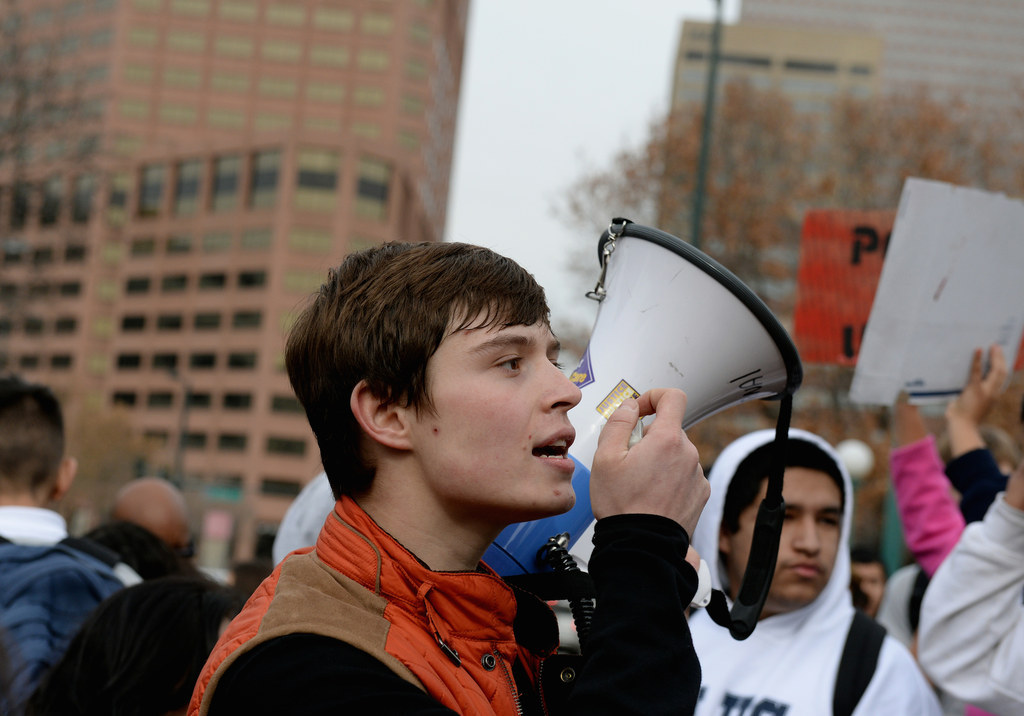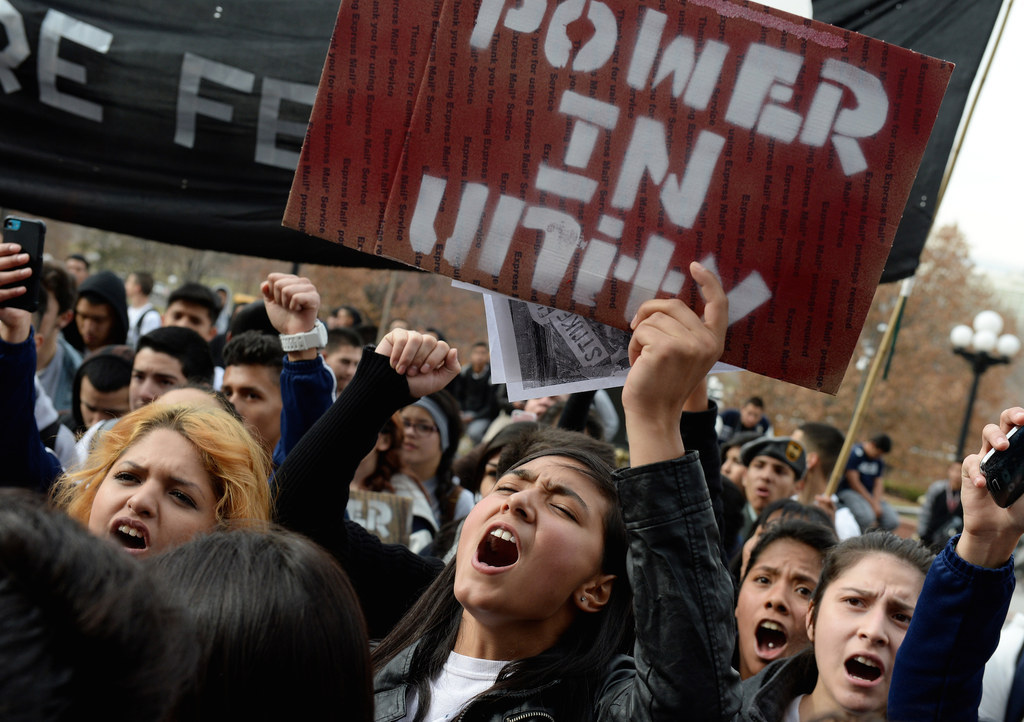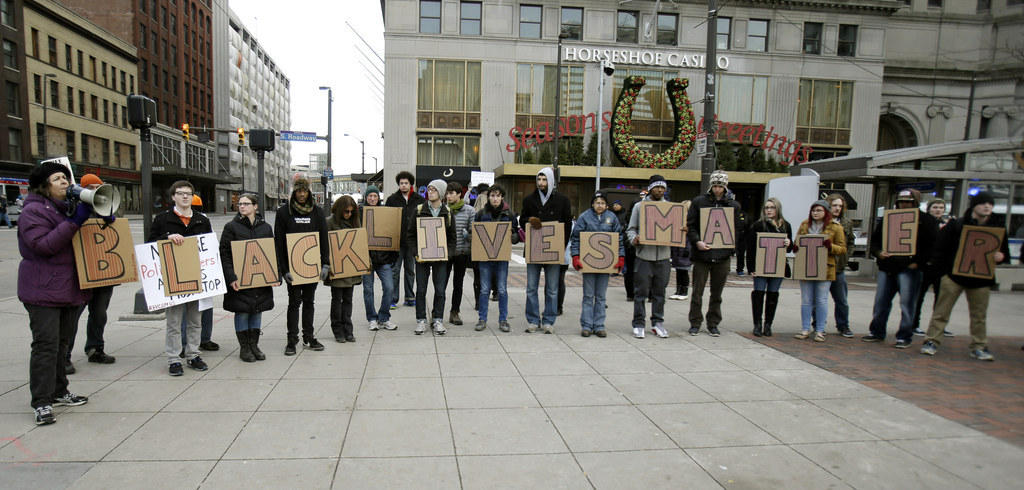 In Los Angeles, a group of protesters gathered outside an Iggy Azalea concert at the University of Southern California. Video showed the group falling to the ground while people in line for the concert looked on. A Facebook page for the demonstration said the Australian rapper "has garnered attention and fame for appropriating black culture" and that the protest was "our opportunity to take her platform and help bring attention to much more important issues."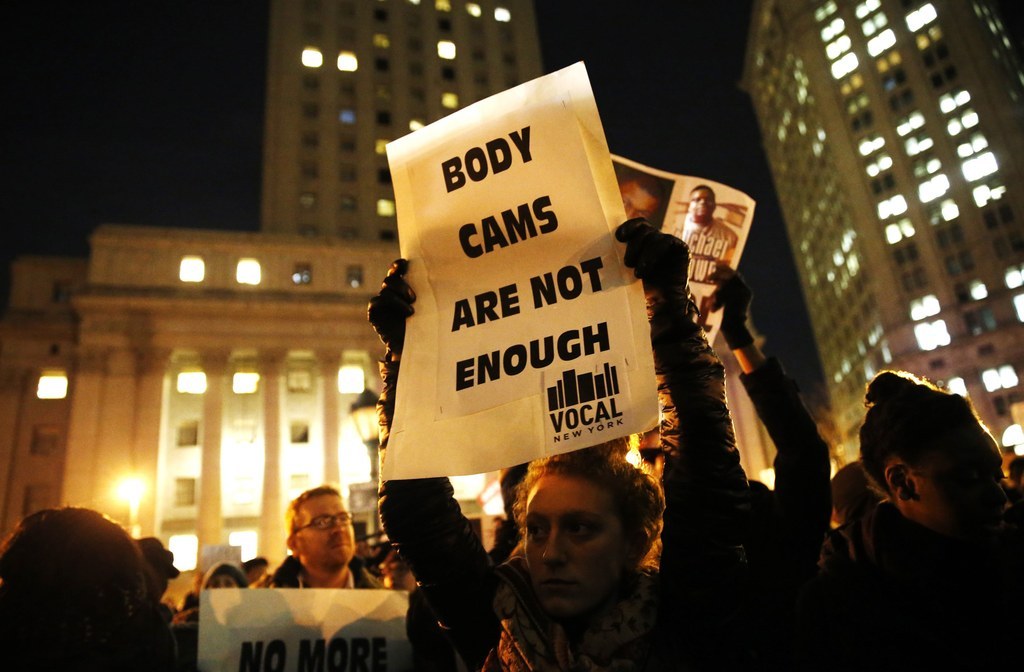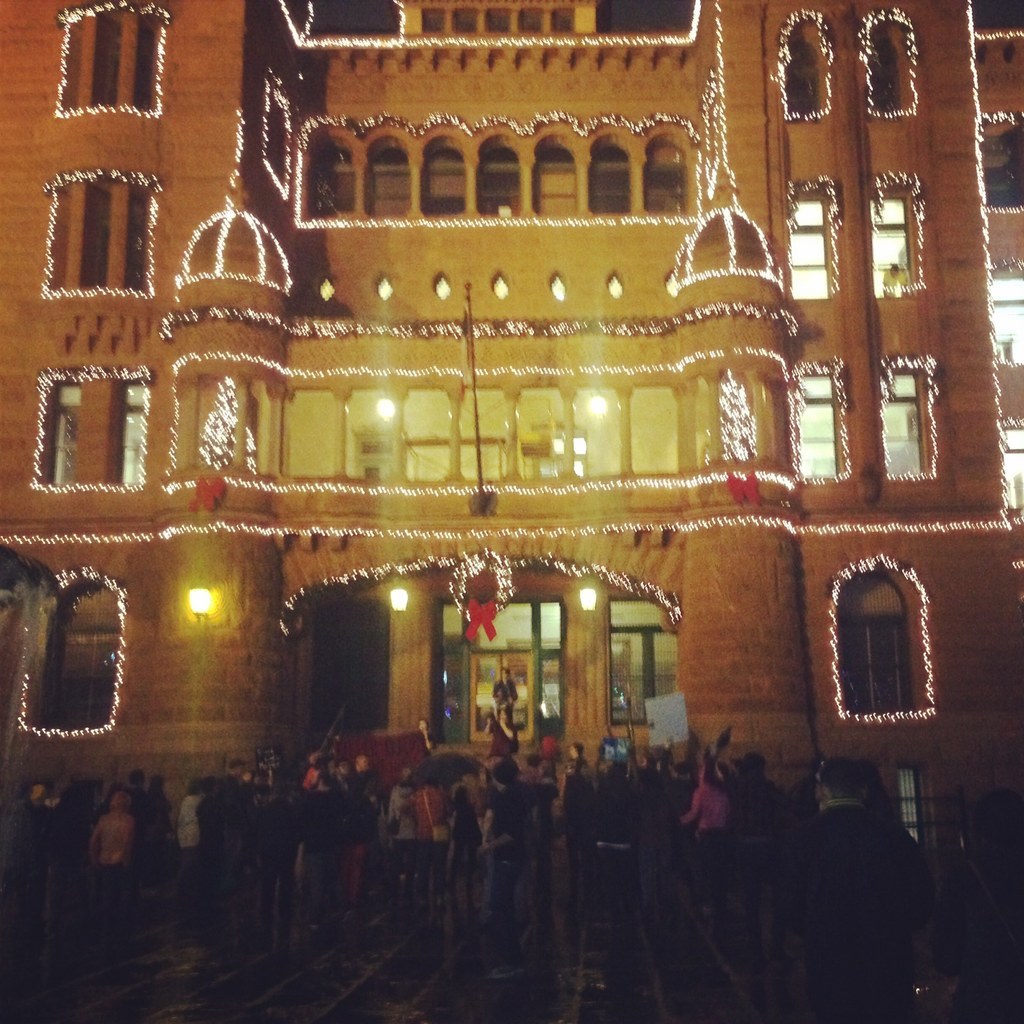 The protest in San Antonio included about 100 people, according to Cristina Flores. She told BuzzFeed News that the crowd began small but grew as it moved through the city in the rain. In something of a rarity among the recent nationwide protests, Flores had praise for the local police.
"We were out there and we shut a couple of streets down for a little bit," she said. "Cops were really nice. They allowed us to use out first amendment right."
Flores said that she participated because she is "sick of the injustices" that are taking place in the U.S. She also said that as a younger American she feels like it's up to her generation to fight for a better future.
"I'm 24 and if we don't fight the injustices, who will?" she wondered. "It really hits home when I see people stopped for no reason."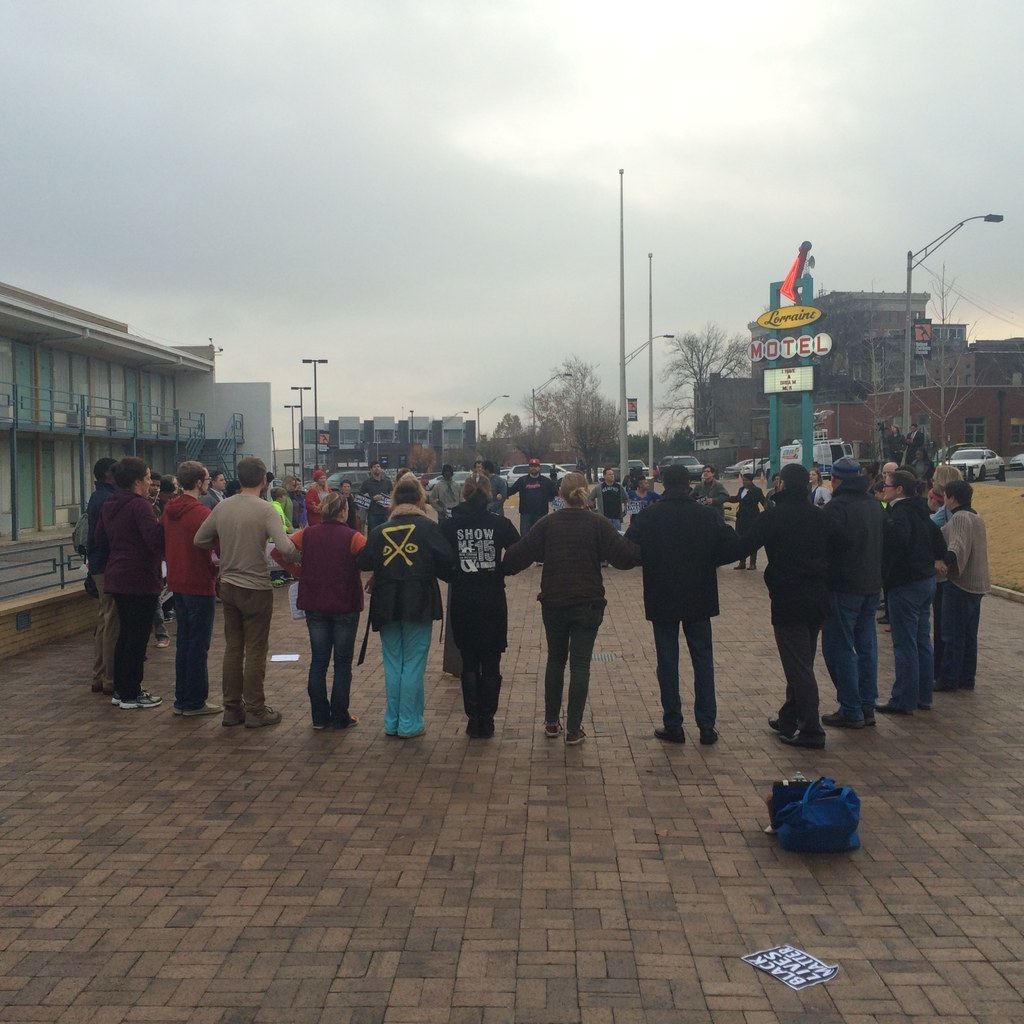 Tami Sawyer told BuzzFeed News that about 50 people held a die-in Thursday in Memphis at the National Civil Rights Museum. The demonstration included chanting and a moment of silence as protesters linked arms.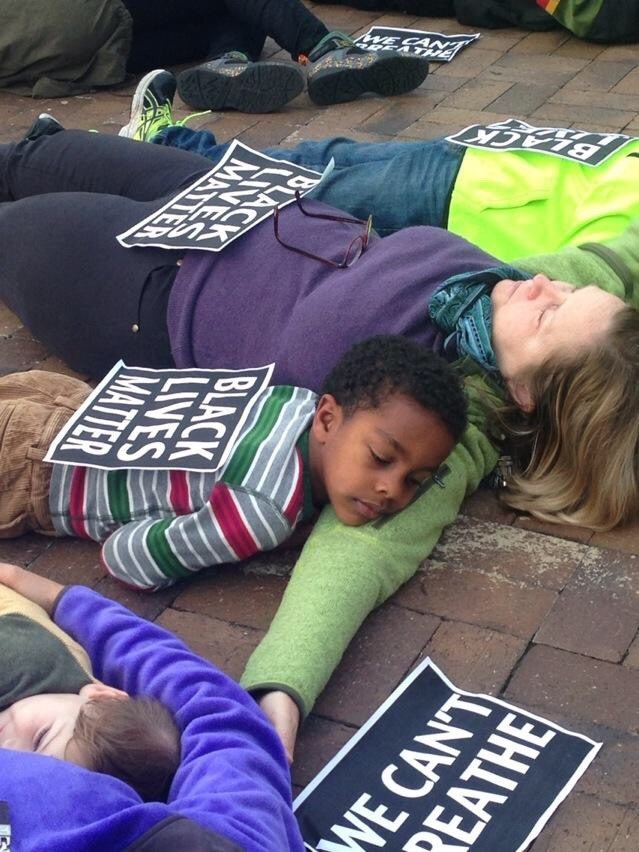 Protests took place in Phoenix over violence in other parts of the country, and over the shooting of Rumain Brisbon. A white officer shot Brisbon, who was black, on Tuesday.
Harrisburg, Pennsylvania: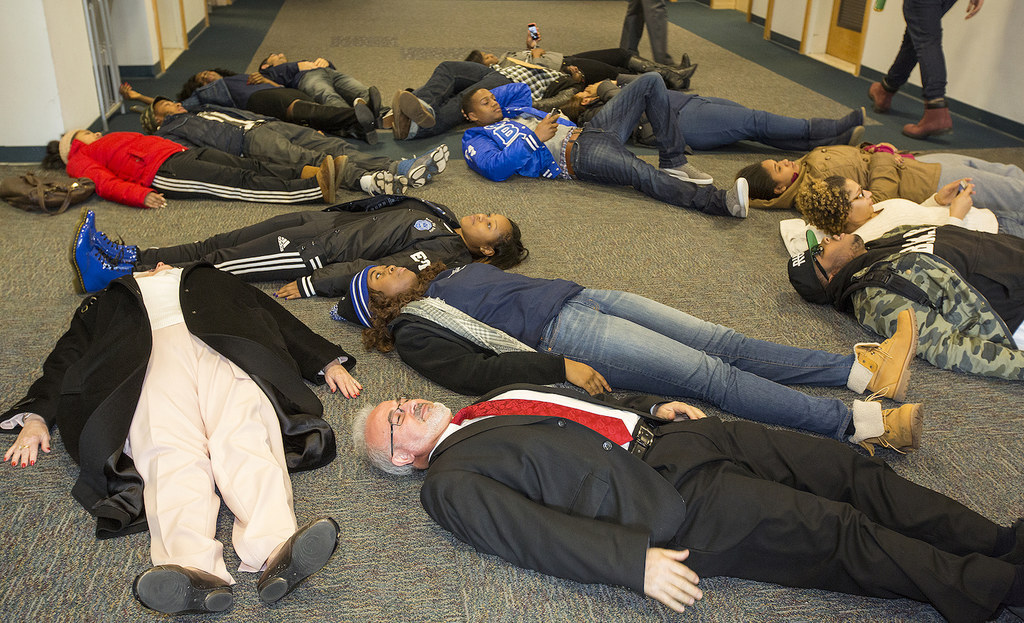 Protests took place at Penn State Harrisburg, the Associated Press reported. They also happened in downtown Harrisburg, where demonstrators chanted near a tree-lighting ceremony at the state capitol.