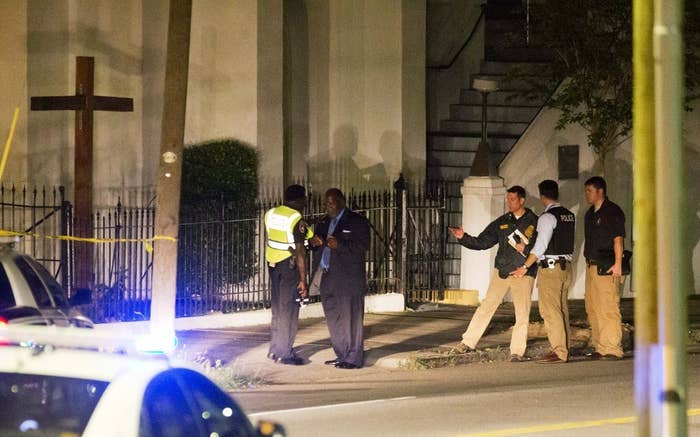 A shooter killed nine people who had gathered Wednesday night for a prayer meeting in a historic black church in Charleston, South Carolina, officials said.
Charleston Police Chief Greg Mullen said at a news conference that the shooting happened around 9:05 p.m. at Emanuel AME Church. When officers arrived, they found eight people dead inside the church. Two others were transported to a hospital, where one of them died, Mullen said.
"This is a tragedy that no community should have to experience," Mullen said. "It is unfathomable that somebody would walk into a church where people are having a prayer meeting and take their lives."
The shooting prompted a massive police response, but the suspect — described as a white man with a small frame in his early twenties — remained at large overnight.
Mullen said he believed the shooting was a hate crime, and that the investigation will move forward under that assumption. There were additional survivors, but Mullen did not say early Thursday how many.
Mayor Joseph Ripley Jr. called the shooting "inexplicable — obviously the most intolerable and unbelievable act possible."
He added: "The only reason someone would walk into a church and shoot people who are praying is out of hate."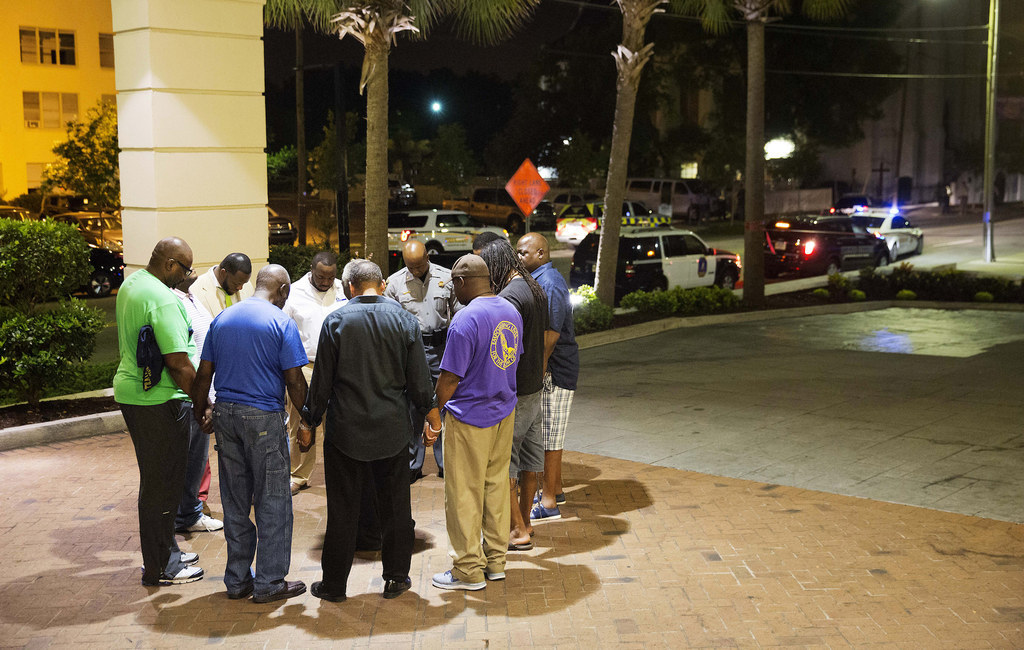 The church's pastor, Rev. Clementa Pinckney — who was also a state senator — and his sister were among those killed, J. Todd Rutherford, the minority leader of the State House of Representatives told the New York Times.
Earlier, Carl Anderson, chairman of the South Carolina Legislative Black Caucus, confirmed to BuzzFeed News that Pinckney was inside the during the shooting, but could not confirm he had been killed.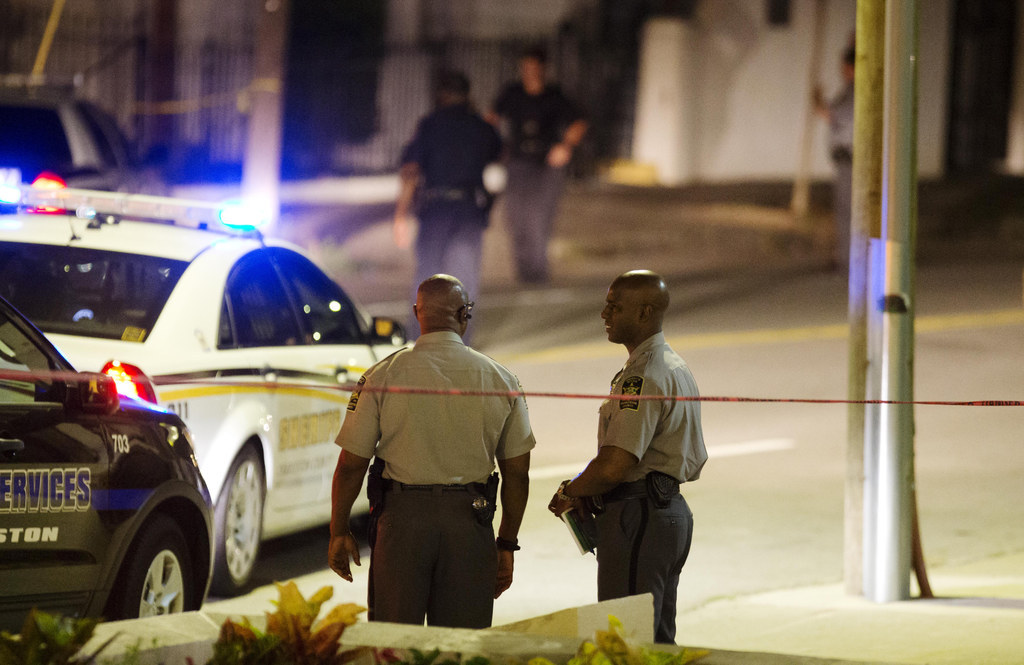 Anderson said he learned details of the shooting shortly after it happened from colleagues. He did not know how many people were injured.
"It is very important that the public keep this church family and the families that have been affected in prayer," Anderson told BuzzFeed News.
Also at the news conference, the Rev. Norvel Goff, presiding elder for the AME's District Conference and Church School Convention, said there were dozens of clergy on the ground to console family members and maintain peace and calm.
He said they planned to hold a prayer vigil at noon Thursday.
Pastor Thomas Dixon — a local community leader who is not part of Emanuel AME Church — told BuzzFeed News he and other black leaders gathered near the historic church after getting calls about the shooting. They remained for hours and prayed.
"It's a numbness right now," he said. "It's just a state of shock."
Few who gathered outside the church late Wednesday night had processed the possibility that the shooting was a hate crime, he said.
"The pain of what's happened here overpowered that," Dixon said.
By 2:30 a.m. local time, the street outside the church had mostly cleared, but more prayer vigils were planned for later in the day.
As police continued to seek the suspect, Dixon thanked them for their efforts.
"They're hurting just like we are," he said.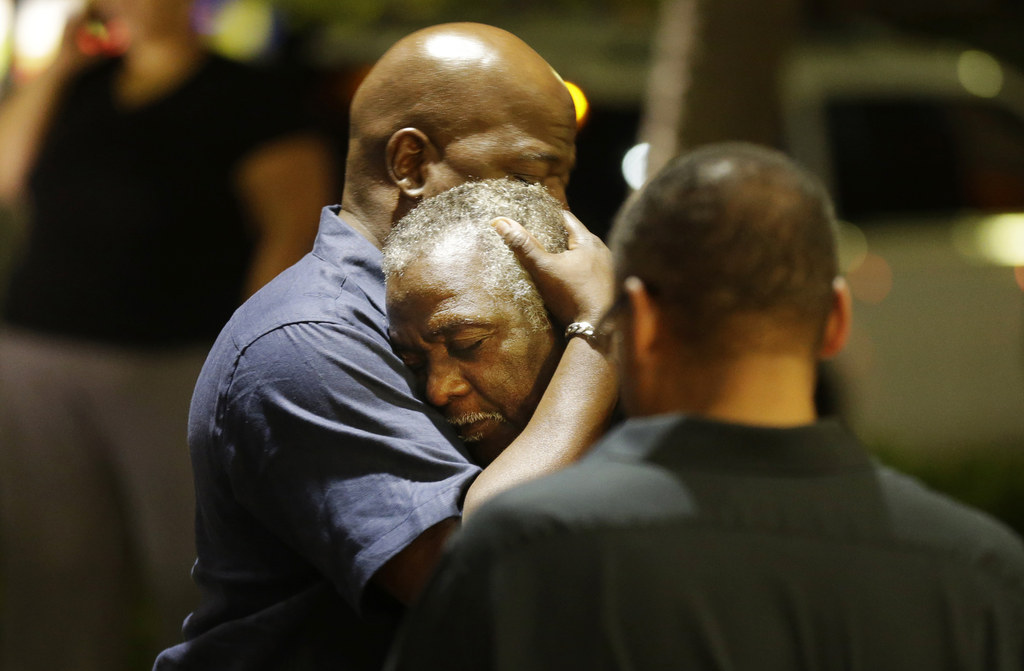 Charleston Police spokesperson Charles Francis said the shooting suspect is a white man, about 21 years old, was wearing a gray sweatshirt — possibly a hoodie — and jeans, and was clean-shaven.
Authorities had taken a man into custody at about 10:45 p.m., but he was later released. Multiple reporters tweeted that he was a local photographer.
The FBI and other law enforcement agencies, meanwhile, had joined in the investigation, officials said.
The initial response grew more chaotic after a bomb threat was called into a nearby hotel where people had gathered in the wake of the shooting. Mullen said the threat had ended without incident by early Thursday morning.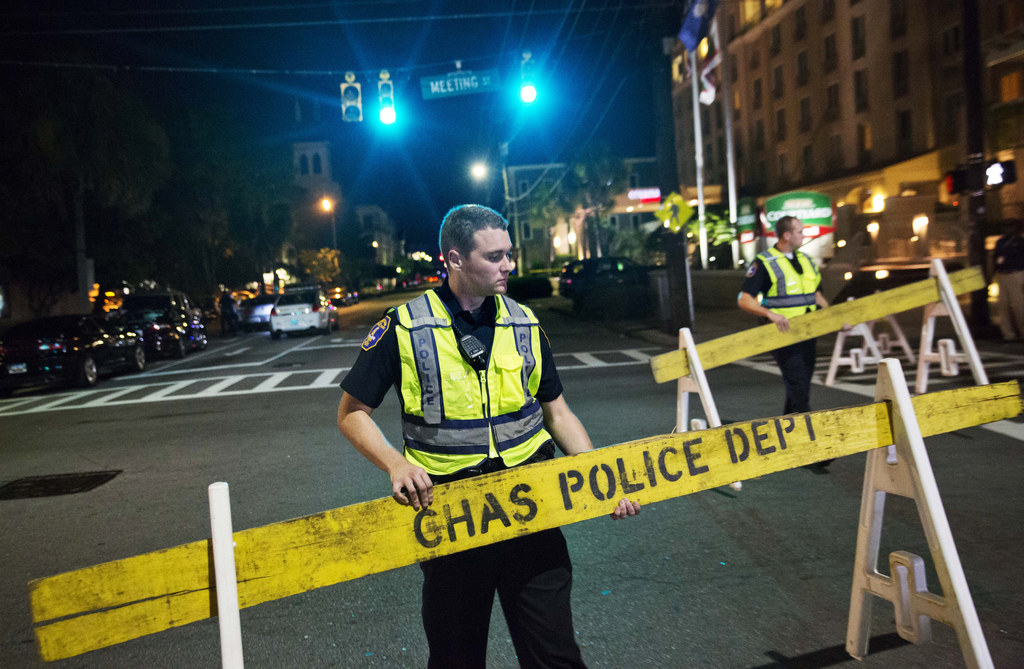 The shooting left a tragic mark on the long history of Emanuel African Methodist Episcopal Church, which was built in 1891 and is home to one of the oldest black congregations on the East Coast.
One of the church's founders, Denmark Vesey, organized a major slave uprising in Charleston starting in 1821, during which the building was burned. It was eventually rebuilt but then in 1834, South Carolina outlawed black churches. The congregation, however, continued worshipping underground until 1865, when it reorganized and adopted the name Emanuel, according to the church's biography.
Then, in 1886, the building was destroyed by an earthquake. It was reconstructed in 1891.
In the decades to come, it would be an important part of the backdrop of the Civil Rights Movement.
In a statement Thursday, South Carolina Gov. Nikki Haley called the shooting a "senseless tragedy."
"While we do not yet know all the details, we do know that we'll never understand what motivates anyone to enter one of our places of worship and take the life of another," Haley said.
Sen. Tim Scott of South Carolina also released a statement Thursday, saying his "heart is breaking."
"This senseless tragedy at a place of worship — where we come together to laugh, love and rejoice in God's name — is absolutely despicable and can never be understood," Scott said. "Tonight we stand together in prayer for Pastor Pinckney and his congregation at Emanuel AME, and for the families who are enduring unimaginable pain at the loss of their loved ones."
Rev. Randolph Miller, pastor at Nicholas Chapel AME Church, told WCSC-TV that the shooting illustrated a long held fear among his peers — that churches remain vulnerable.
"We've really got to arm ourselves to be ready because you never know when something like this will happen in your sanctuary," he said. "You don't really know who is walking off the street into your sanctuary."
He added: "We're praying and hoping for the best."
Early Thursday morning, NAACP President & CEO Cornell William Brooks released a statement on the shooting:
The NAACP was founded to fight against racial hatred and we are outraged that 106 years later, we are faced today with another mass hate crime. Our heartfelt prayers and soul-deep condolences go out to the families and community of the victims at Charleston's historic Emanuel AME Church. The senselessly slain parishioners were in a church for Wednesday night bible study. There is no greater coward than a criminal who enters a house of God and slaughters innocent people engaged in the study of scripture. Today I mourn as an AME minister, as a student and teacher of scripture, as well as a member of the NAACP.

The NAACP South Carolina State Conference and Charleston Branch have been working on the ground—with police and the community to bring this case to a close. We remain vigilant while the local police and FBI investigate this hate crime and bring the shooter to justice.