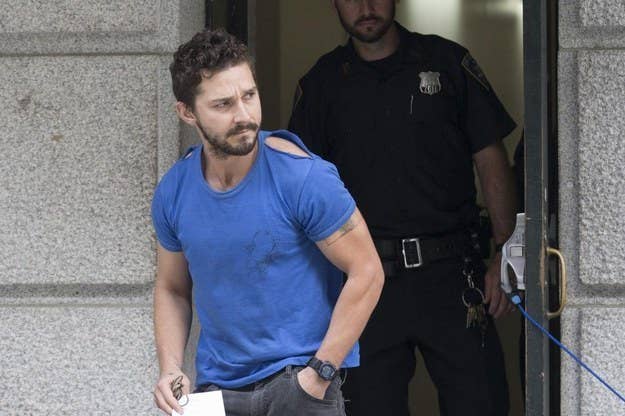 Shia LaBeouf is receiving voluntary treatment for alcohol addiction, his representative told BuzzFeed Tuesday.
LaBeouf's rep Melissa Kates said in a statement that, contrary to earlier reports, the actor has not entered rehab:
Contrary to previous erroneous reports, Shia LaBeouf has not checked into a rehabilitation facility but he is voluntarily receiving treatment for alcohol addiction.

He understands that these recent actions are a symptom of a larger health problem and he has taken the first of many necessary steps towards recovery.
Rumors that LaBeouf checked into a rehab facility in Los Angeles began circulating earlier this week. Radar Online also reported that LaBeouf was spotted carrying Alcoholics Anonymous literature.
Kates did not elaborate on what kind of lesser treatment LaBeouf is actually getting other than to say it is not rehab.
LaBeouf was arrested June 26 for criminal trespass and disorderly conduct after he reportedly was smoking and yelling during a performance of Cabaret. He was released the next day. That same day TMZ posted photos of LaBeouf apparently getting into some sort of altercation with a homeless man shortly before his arrest.