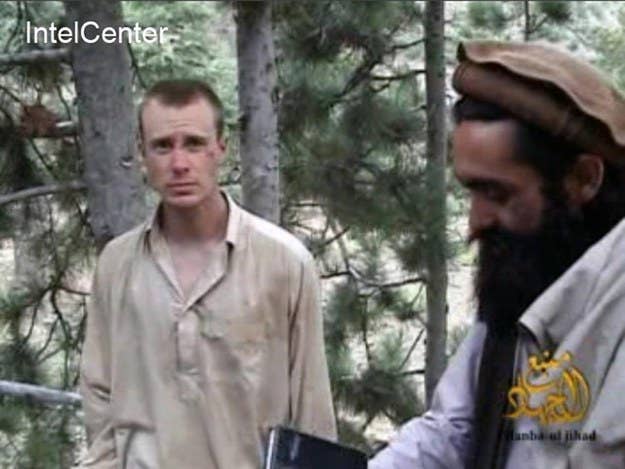 At long last, U.S. Army Sgt. Bowe Bergdahl has returned to America.
Military officials said Friday that Army Sgt. Bowe Bergdahl "looked good" after arriving back in the United States and is working with health professionals. Officials declined to give details on what Bergdahl might remember about his capture or what he knows about the public uproar surrounding his capture and release.
A flight carrying Bergdahl, 28, arrived in San Antonio, Texas, early Friday morning according to the Department of Defense. His repatriation comes after he was freed in a prisoner exchange with the Taliban on May 31. The Idaho native has spent the intervening time at a military hospital in Landstuhl, Germany, where he was recovering from his five years of captivity in Afghanistan. He left Germany Thursday afternoon, defense officials said.
Bergdahl will continue his "reintegration process" at at Brooke Army Medical Center at Fort Sam Houston.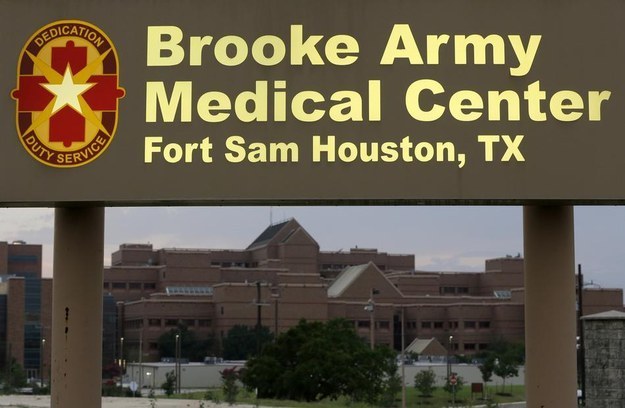 Many of the details surrounding Bergdahl's capture and imprisonment with the Taliban remain unclear.
Bergdahl's release was announced by President Obama on May 31 with much fanfare in a White House Rose Garden ceremony. But while his story initially was presented as a simple tale of a returning POW, it quickly became murkier. As it turned out, Bergdahl had voluntarily walked away from his post. He had written emails critical of the American government. And in the days following his release, his fellow soldiers began calling him a deserter.
The resulting questions regarding Bergdahl's loyalties ignited a political firestorm, though both Defense Secretary Chuck Hagel and Obama have defended the prisoner swap.
In a statement Friday, the Army said that after Bergdahl's reintegration it would "continue its comprehensive review into the circumstances of his disappearance and captivity."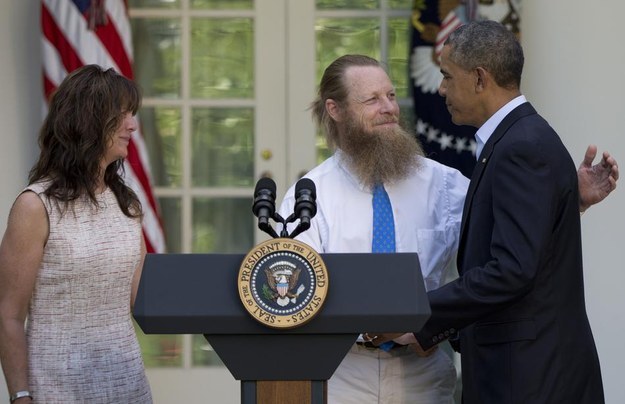 Bergdahl has not spoken publicly — or to his family — since he was freed, though details about is treatment have trickled out.
Since his release in exchange for five Taliban leaders held at the U.S. detention center at Guantanamo Bay, Cuba, Bergdahl reportedly has been silent, neither calling his parents nor responding to a letter from his sister. He also hasn't spoken to the press. The closest thing to a comment from Bergdahl are two letters — obtained by The Daily Beast — in which he says he left his base due to poor conditions and lack of leadership.
Despite Bergdahl's silence, military officials have indicated Bergdahl was kept in a metal cage in total darkness for weeks at a time. Reuters reported that he spent much of his time in solitary confinement.
The military has yet to formally review the circumstances of Bergdahl's capture, according to the Associated Press, but whatever it ultimately finds could have significant financial repercussions. Bergdahl potentially stands to get more than $300,000 in back pay from his years in captivity, and if officials determine he was a prisoner of war that sum could double.