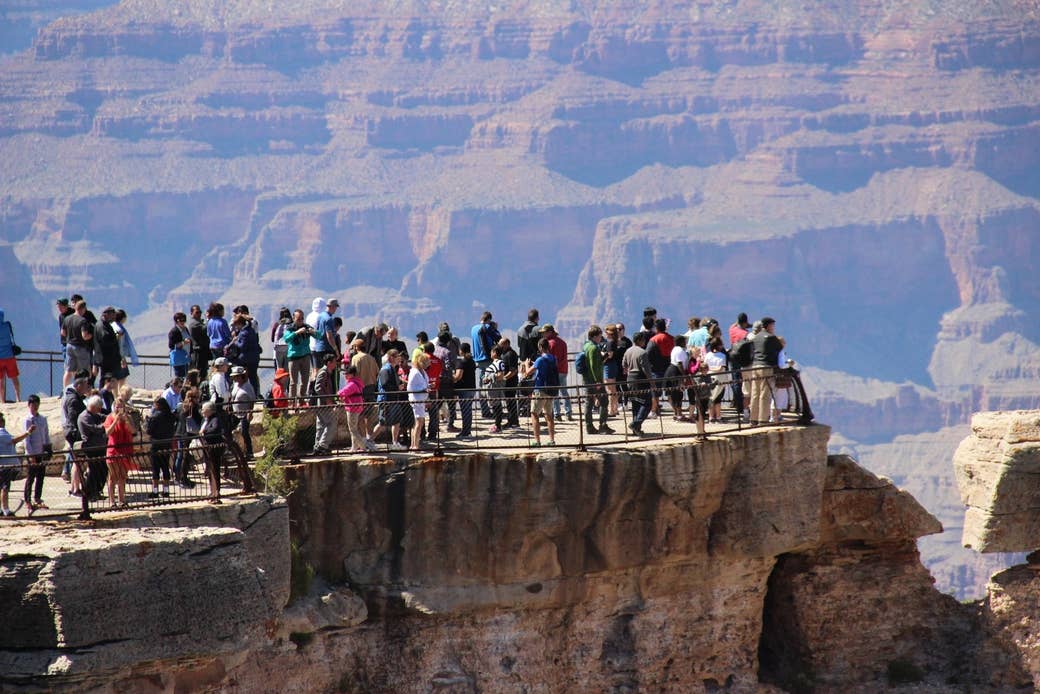 Widespread sexual harassment has been rampant across the National Parks Service for years, with perpetrators escaping punishment and officials doing little to curb the problems, according to a growing chorus of the agency's own employees.

The allegations form a constellation of harassment that stretches across the entire country. Implicated parks include the Grand Canyon in Arizona, Yosemite in California, Yellowstone in Montana, and Canaveral National Seashore in Florida. And now, lawmakers want to know why, apparently, no one has been fired or even seriously disciplined over the claims.
"This is a culture that has festered for the last couple of decades," Rep. Jason Chaffetz told BuzzFeed News on Wednesday, adding that "people need to be fired, if not prosecuted."
The most recent revelations came during a hearing with the House Committee on Oversight and Government Reform last week. In a tense back and forth during that hearing, Chaffetz asked Michael Reynolds, deputy director of operations at the National Park Service, how many people, if any, had been fired for sexual harassment or similar offenses.
"I don't have any recollection of any at this point," Reynolds replied.
Chaffetz was asking specifically about allegations at Yosemite, where 20 out of 21 employees interviewed by investigators described "a hostile work environment."
One of those employees, Kelly Martin, the chief of fire and aviation management at the park and one of the most prominent voices to raise allegations of a hostile work environment, has described decades of harassment. In written testimony to the House committee, she recalled a park ranger spying on her while she showered in 1987. Martin reported the incident to her supervisors, but out of fear of being ostracized didn't file charges.
Martin said she later left the NPS for another job, then returned to the agency in 2006 — only to discover that the man who had been looking at her in the shower all those years earlier was still working there and had been promoted.
During the hearing, Chaffetz added that the man was arrested in 2000 for "peeping at naked women at a YMCA." In 2001, the man was involved in "voyeurism issues," Chaffetz said, "and again nothing happens."
Rep. Trey Gowdy, referring to the shower incident, suggested the matter should be treated as a crime, saying "you don't need a policy change and you don't need a new memo, you need handcuffs and a trip to the sex offender registry."
Martin also described several more recent incidents of hostility in her testimony, and said the problem is widespread.

"Dozens of people, the majority of whom are women, are being bullied, belittled, disenfranchised and marginalized from their roles as dedicated professionals," she added in her written testimony.
Martin singled out park superintendent Don Neubacher for publicity humiliating and intimidating park staffers. Neubacher is married to a San Francisco-based regional manager for the park service.
"You have somebody who is essentially protected and empowered by his wife," Chaffetz said.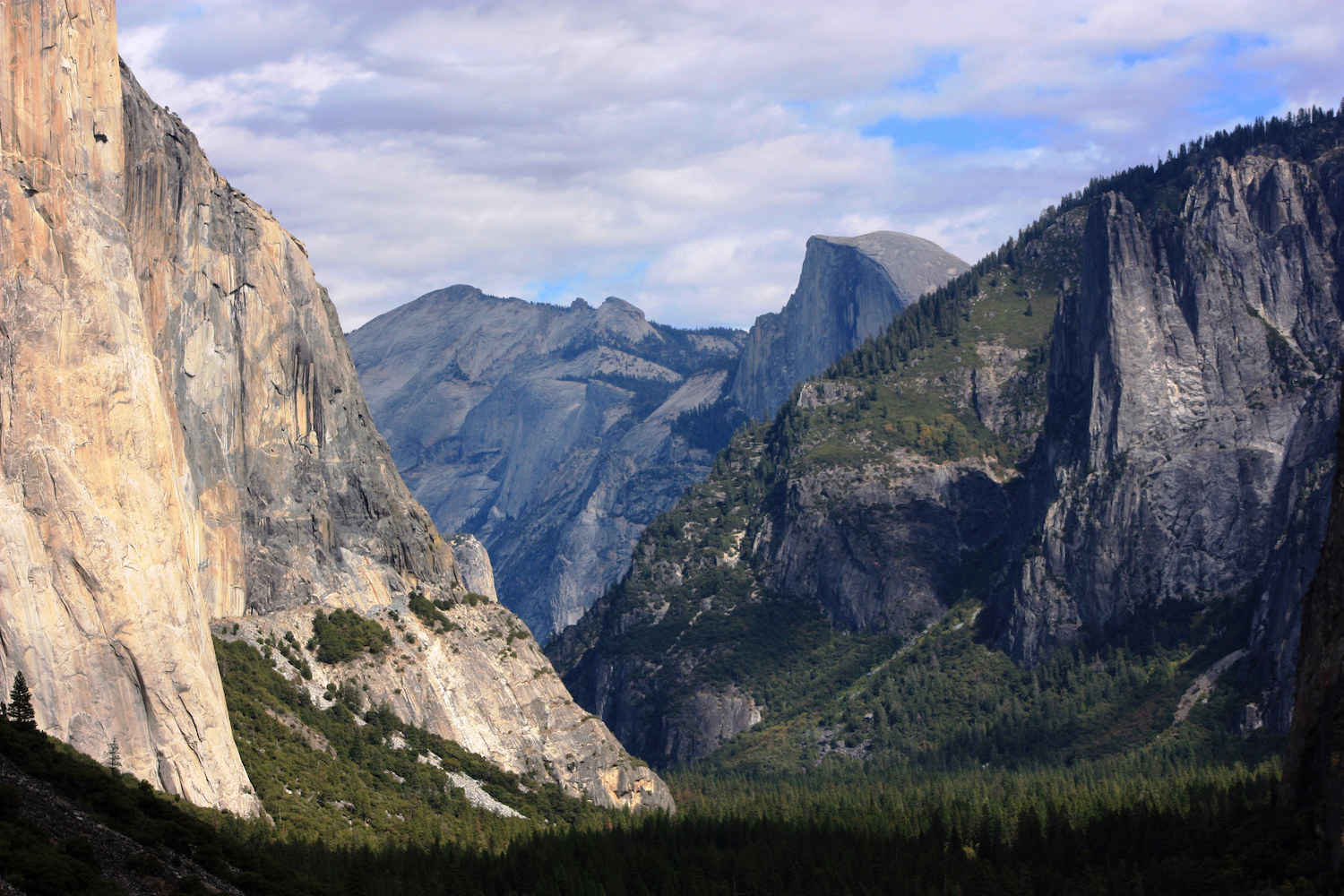 On Sunday, Neubacher apologized, telling staffers in an email that "it was never my intention, in any way, to offend any employee over the course of the six and a half years I have been superintendent."
The alleged problems don't stop at Yosemite. In written testimony, Yellowstone employee Robert Hester said that he was "shocked and amazed at what I saw and heard in regard to the talk and acceptance of sexual exploitation" of women at the park. He spoke specifically of one female employee who did not actually do any work, but was "kept drunk" and was in a relationship with a male supervisor. He also "witnessed open sexual groping" and said two "female employees were spoken of and treated like whores."
Hester also said there was no accountability.
"No, firings, no resignations, no consequences, after humiliation, abuse,
discrimination, reprisals, and harassment are imposed upon decent, hardworking, and honest people," he testified.

At Florida's Canaveral National Seashore, an investigation earlier this year found a years-long "pattern of sexual harassment" involving law enforcement supervisor Edwin Correa. According to the report, a criminal investigation into the allegations was opened by the local police department.

Despite the allegations and investigations, both Correa and park superintendent Myrna Palfrey were not fired. Instead, they were told to work at home and retained their salaries — $82,898 and $116,489, respectively — according to Florida Today.
An Interior Department report released earlier this year detailed sexual harassment at the Grand Canyon. The report was prompted by a letter from 13 current and former Grand Canyon employees who said that over 15 years they saw "discrimination, retaliation, and a sexually hostile work environment." Investigators also found 22 other people who either saw or experienced harassment, the report states.
One of the people who said they experienced harassment at Grand Canyon was Rachel Brady, who also submitted written testimony to the House. She said she was harassed during a 2013 trip down the Colorado River with two men — an area "without cell service, access to a radio" — to the point that she "had nightmares about being alone" with a man on a boat.
According to Brady, her complaint about the incidents was met with anger and the environment became so stressful that she was placed on doctor-approved leave, and eventually resigned in 2015.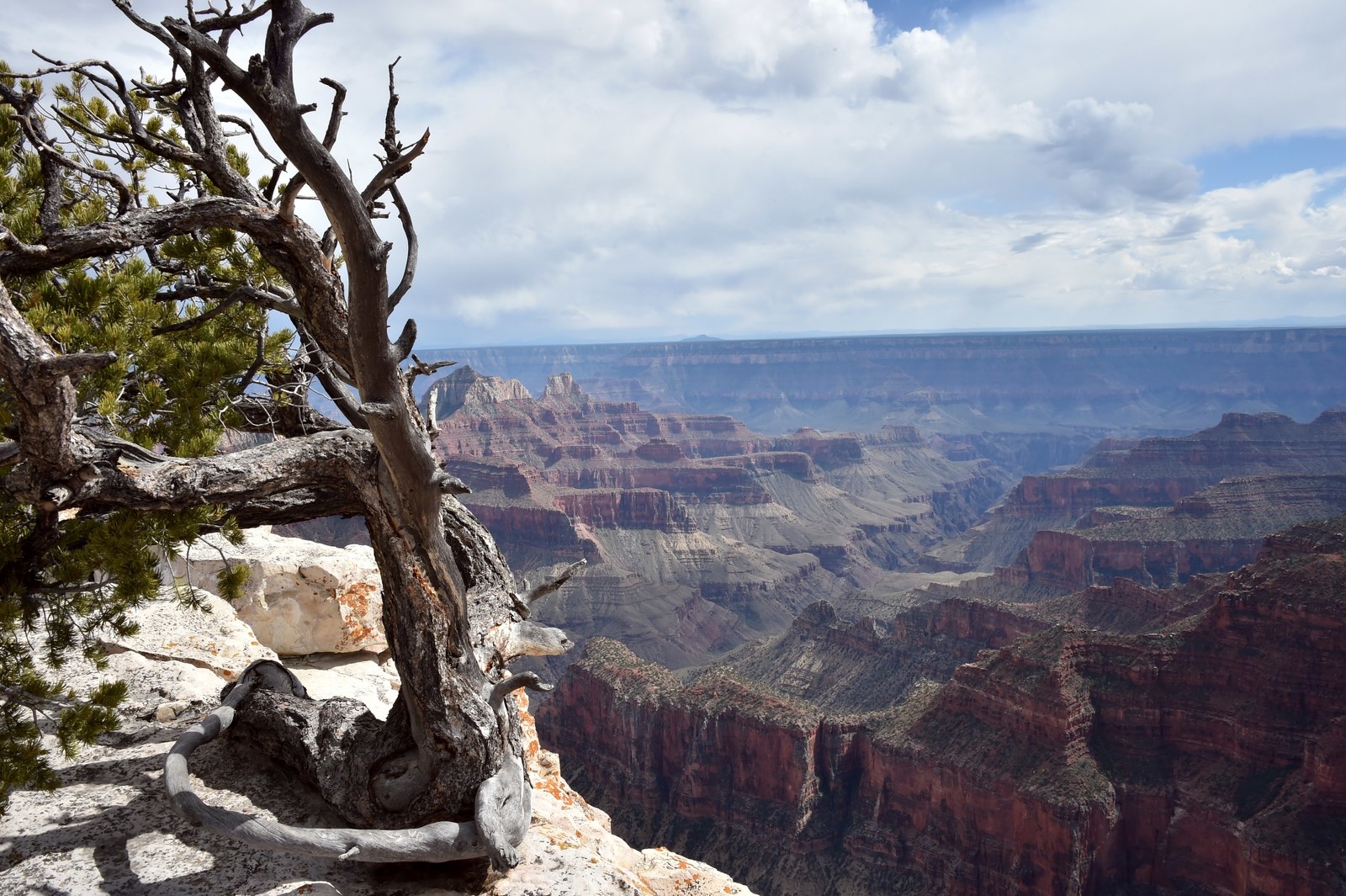 Another woman, Michelle Kearney, also testified that while working on a river trip one male employee exposed himself and watched her change clothes. She later quit her job "because of the hostile environment" and began working with another agency, but has since become worried for her safety after word got out that she spoke up about the harassment.

"I am now terrified to work in the Grand Canyon for fear of retaliation by the
perpetrators that I had reported," she said in testimony.

Jeff Ruch — executive director of Public Employees for Environmental Protection, which has criticized the NPS over alleged misconduct — told BuzzFeed News the Grand Canyon's river district was being "run like a buccaneer ship."
The Interior Department report details other incidents involving trips down the Colorado that included one male employee taking a picture under the dress of a female employee; a male employee repeatedly propositioning a female employee for sex; a male employee drunkenly yelling at a female employee while holding an ax; and various incidents of sexual touching. The allegations go back more than a decade.
The report states that alleged harassment wasn't adequately investigated.
Another Grand Canyon employee, Mark Nebel, also testified that the findings of the report "are unfortunately symptomatic of a larger problem and culture of abuse, harassment, a hostile work environment, and intimidation" that have been "entrenched in management at the Grand Canyon National Park since before I arrived here in 2009."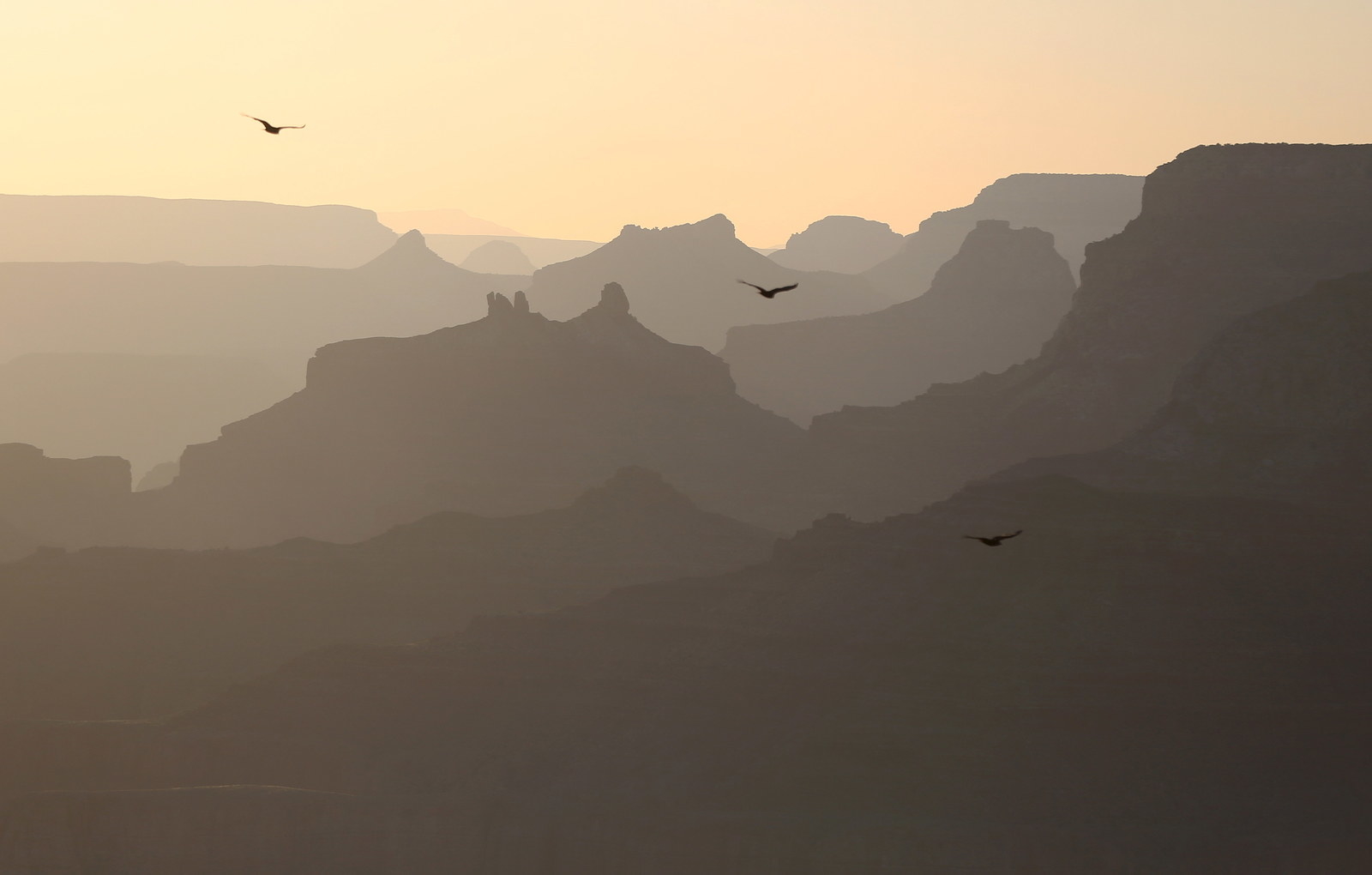 For it's part, the NPS says it is trying to tackle the problem. Agency spokesman Jeremy Barnum told BuzzFeed News the park service has a "zero tolerance policy regarding harassment" and is rolling out a number of initiatives meant to gauge and correct the problem.
"We definitely recognize that there is a problem," Barnum said. "We take those allegations extremely seriously."

Among the measures the NPS is implementing is a survey that will allow employees to report harassment, additional training, a telephone hotline, and an ombudsman. When asked about discipline taken, Barnum said he couldn't comment on specific cases but that the agency was "actively pursuing disciplinary actions as appropriate."
"We recognize that we need to change the culture that has been allowed to exist," he added.
But for critics calling for proverbial blood, those measures aren't nearly enough.
Ruch said the problems at the NPS extend to administrative and "self-imposed fiscal problems," and called on Jonathan Jarvis — the agency's top official — to resign.
"We think he's been one of the worst directors of the park service in recent memory, he said. "In our mind the leadership has sort of lost the vision of what they're supposed to be doing."
Ruch described former Grand Canyon superintendent Dave Uberuaga — who oversaw the park during a period when the harassment allegedly took place — as Jarvis' "hand picked protégé." Uberuaga opted to retire earlier this year as the harassment allegations gained attention.
Chaffetz said NPS employees "need to get fired and prosecuted." Though he didn't say specifically who should lose their job, he criticized the elevation earlier this year of Reynolds from running the human resources division of the NPS to the agency's second in command.
"Reynolds, with all these problems, got a promotion," Chaffetz said, adding that the trend seems to be promoting, rather than punishing, people in the agency.
The congressman expressed doubt that the NPS can adequately be reformed with Jarvis and Reynolds at the helm and criticized the employee training plan, saying "we're not one powerpoint away from solving this problem."
Instead, Chaffetz had another solution: "I want to see somebody in handcuffs."